She can not orgasm.
I love hearing from guys who put their lovers' orgasms first. But if it often comes at your own cost, then we're not bridging the orgasm gap, are we?
Just like with Fred and his lover…
He prioritizes her pleasure before his own. That's why they often come together. It's fantastic. However…
At times, Fred misses the chance to explode at the right time. Sometimes, he doesn't make it at all, which is no good.
COME TOGETHER FOR ME
"I have been a follower for several years, and I love what you do to provide to help me and so many others.

I love that I can make my lady very, very wet. However, she can be so slippery that there can be very little friction. By the time we've gone to full-out sprint, we're both exhausted but in a significant way!

I have to say that when we orgasm together, it is so amazing! Don't get me wrong; this does happen quite often. It's just frustrating when I don't cum!

Is there anything I/we can do?

As we are exhausted, getting a hand or blow job isn't a real option. Our love-making sessions typically run 40 minutes or longer. Getting her to cum is my priority. She is very multi-orgasmic, and I just love doing this with my fingers, my tongue, and of course, my penis. G-spot orgasms come quickly to her.

Any strategies or techniques would be beneficial to me."

— Fred (not his real name)
===================
Dear Fred,
Dear Fred,
First of all, congratulations on being a guy who gives his woman forty minutes of pleasure from her fingers, tongue, and penis. Huzzah! All hail King Fred!
And equally great for your Queen being so juicy and wet. Most women want to be wetter!
I'm not sure about your age, but as we age, we can begin to have sensation loss. It takes more sensation to deliver the orgasmic experience than when we were younger. Women have less intense orgasms and struggle to achieve climax like men. Sexual regenerative techniques such as O Shots, VFit Gold, and FLOW nitric oxide boosters can return orgasmic intensity and lubrication to women who long felt their glory days were over. So I'm glad your flowy femme is staying nice and wet. And awesome that she squirts.
Unlock Additional Members Only Content
Please login or register for a Free Membership to view this content.
Get Up To 25% OFF On FLOW Here ⇐ Save By Getting A 6-Month Supply (For All Customers Worldwide) 
One of the things I've noticed is that female ejaculate and vaginal lubrication have very different fluid viscosities and properties. The ejaculate is watery and tends to wash away a woman's external lubrication. The vaginal lubrication changes over the moon cycle and can sometimes be full of protein, creating little clumps. Other times it is pretty wet and watery.
My man and I use avocado or sweet almond oil as our lube. It's an all-natural, edible lube with no chemical ingredients. You may try that, or you may try Curious, which is a blend of all-natural oils. It could be that her ejaculate fluid is making it slippery. If she squirts while you're inside her (I love it when that happens to me), applying some lube after wiping her off when you need to will help.
Unlock Additional Members Only Content
Please login or register for a Free Membership to view this content.
⇐ CURIOUS Body-Safe Botanical Lubricant Formula For Women (Use Promo Code "SUSAN" to save 10%)
You can also try this NEW exotic/erotic plant extract that spurs intense passion and intimate connection in lovers. It's called Romantic Escapade and works like a pheromone spray for your woman.
Unlock Additional Members Only Content
Please login or register for a Free Membership to view this content.
⇐ Deep, Passionate, And Romantic Connection After Using This Sensual Plant Extract
You have a couple of options here. The first is so damn simple. Get a soft, clean towel, wipe off your dick, and pat her vulva to sop up some of the fluid and get back to your pleasure. Taking breaks for pattings, hydration, or just changing positions is part of the Dope Flow Sex Date scenario I describe here.
Frankly, being able to stop and start means you give some space to the encounter so that one can check in and see if there are any changes you want to make to what you're doing.
There's no need just to bang away or keep at it — it's not a reality TV show for performance endurance.
That said, you may want to increase your sensitivity. Whether you call it sensation loss or delayed ejaculation, your brain isn't getting enough signals to help you climax.
You may be masturbating too hard. Train yourself to enjoy light touch.
If you're watching porn, stop for 90 days… cold turkey and see if that's the issue. It's more common than you can believe.
You may have blood sugar or insulin regulation issues causing penile neuropathy. Get a CGM, continuous glucose monitor, and get your sugar metrics under control, or it will get worse and increase your chances of heart attacks and diabetes.
It could be from a lack of blood flow to the penis. You seem to be able to maintain an erection for a while, but try the most straightforward thing: my Nitric Oxide booster. Sometimes it's as easy as increased blood flow making you even harder and firmer, which feels even better to your brain and helps you come.
Another clever trick is to have your lady talk dirty to you. It could be that you need more verbal stimulation. It gets easier the more you do it and ends up being super hot and sexy. Here's my book, Dirty Talk. See which of the five strategies turns you on the most and do it to each other.
Download My FREE Dirty Talk Book Here ⇐ Talk Dirty To Me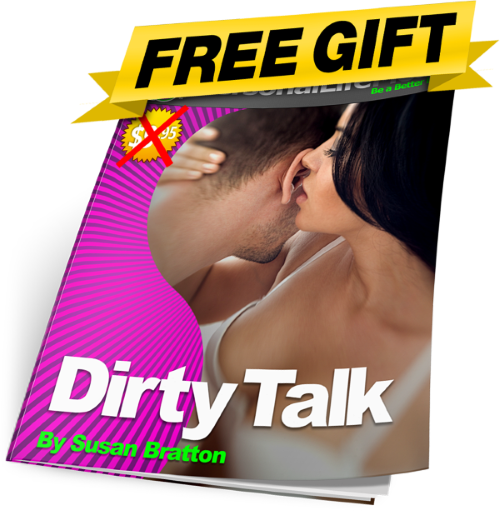 SHE CAN NOT ORGASM
And finally, using sexual regenerative therapies on your penis will help increase your blood flow, erection firmness, and sensation. They can also give you bigger manhood:
GAINSWave treatments are the gold standard for regenerating new penile tissue, nerve, and blood vessel growth.
The Phoenix Black at-home acoustic wave device.
Not as strong as GAINSWave, but if you're a DIY guy or price-sensitive, it's a decent option.
The Whopper Penis Pump
The least expensive route to more sensation is by stimulating new penile tissue, nerve, and blood vessel growth. Do this at a minimum!
P Shot
PRP injection stimulates new penile tissue, nerve, and blood vessel growth.
You can read all about these treatments in my Pump Guide. I explain how they are synergistic. They all stack together to give you incredible boners as you had as a young man.
In exchange for this excellent advice, please let me know what you tried and what you think solved your problems. If you're trying all this and it's not working, we can try to do some more forensics.
OK! Get the towels!
Unlock Additional Members Only Content
Please login or register for a Free Membership to view this content.
Click Here To Download My UPDATED Pump Guide 2nd Edition ⇐ How To Pump For Enhancement, Enlargement, ED Reversal, and New Pumping Protocols, Including the Penis Extender and Red Light Sleeve Plus How To Stack With Acoustic Wave and PRP.