How can masturbation improve your relationship and be a way to express love to your partner? Learn about the benefits of mutual masturbation.
First of all, masturbation is not only normal; it's healthy. And though there are people for whom orgasm depletes them, most people feel better post-orgasm. Orgasms reset the nervous system and boost feel-good neurotransmitters and hormones. Overall mood improvements are another benefit of masturbating to orgasm.
If a person doesn't have to hide his masturbation practice and is encouraged by his partner, the lowering of shame or guilt improves the benefits of orgasm and ejaculation. Giving your partner the time and privacy to masturbate can add to your overall sex life. Acknowledging the need to masturbate is a healthy sex practice.
You can use masturbation to improve orgasmic response, become multi-orgasmic, increase stamina, train your body to have energy orgasms, and learn new kinds of orgasms. Masturbation does not exclusively mean genital orgasmic pleasure either.
A person can masturbate by stroking their nipples or orally pleasuring themselves with a dildo. YOu can enjoy P-Spot or prostate orgasms using prostate tools. Prostate massage is also excellent for prostate health.
Check Out My Video ⇐ Milking The Prostate (For Health And Pleasure)
MASTURBATE EACH OTHER
Even fantasy is enough to elicit orgasmic pleasure in many people.
Masturbation generally calms down the horny and increases desire in those who are not. A 30-Day Masturbation Challenge is a great way to improve your frequency of partnered sex if you're the lower desire partner.
Check This Out ⇐ 30-Day Masturbation Challenge
This One Too ⇐ Masturbation Side Effects and Benefits 
Don't Miss This One ⇐ Why Having Solo Sex Is Good For You
To Top It Off, Watch This ⇐ How To Masturbate (Best Tips) 
How can masturbation be a way to express love to your partner?
Mutual masturbation is a beautiful way to generate turn-on together while relaxing. The vulnerability of masturbating in front of your partner can bind you closer together.
Acknowledging that you masturbate, and being willing to do it in front of your partner, is both profoundly intimate and rational. People masturbate. Why not do it together? You don't always have to have partnered sex. Sometimes you can just knock off an orgasm yourself.
As well, it's fun if one partner holds the other while they masturbate. One of my favorite things to do is lay back against my man and have him fondle my breasts and nipples while I use my vibrator on my vulva. I get to have simultaneous nipplegasms and clitoral orgasms.
If your partner loves auditory stimulation, tell them a sexy story while they masturbate. In my free ebook, Dirty Talk: 5 Ways To Talk Sexy Without Feeling Weird, I explain how to talk dirty in ways that are more sensual, respectful, and like pillow talk.
Check Out My Book Here ⇐ Sweet And Sassy Dirty Talk Techniques For Lovers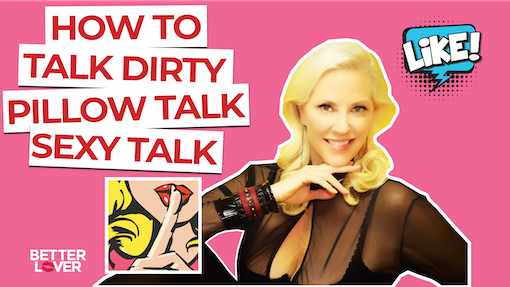 What misconceptions do couples have about the effects masturbation has on their relationships?
The most common misconception about masturbation is that self-pleasuring reduces the amount of partnered sex a couple might have. But this is a "fixed pie" mindset, where the thought is that there's only so much sex and orgasms a person might want.
And if they self-pleasure, they are cutting into their partner's share of sex. Instead, an orgasmic abundance mindset means that the more you masturbate, the more turned on and engorged you are, and the more straightforward it is for you to orgasm. Therefore you net more overall partnered sex by masturbating.
What are the most important things that couples should know about how masturbation impacts their relationships?
Masturbation improves your orgasmic ability, it's healthy, and it's pleasurable. It adds to your overall sexual joy.
Mutual Masturbation
Mutual masturbation is when two or more people have self-pleasure. It can be done in the same room or over communication devices, including video chat.
Mutual masturbation is very sexy for both parties. It's vulnerable and intimate. It expands a person's orgasmic potential, helping them have less performance anxiety during partnered sex. Mutual masturbation also allows your partner to see how you get yourself off. That way, they can mirror your moves and get even better at helping you come.
Mutual masturbation also expands the palette of what "sex" is in a relationship. When you get beyond the usual oral intercourse and add new ways of creating pleasure together, you mature as a couple.
Sometimes when people feel overwhelmed interacting with others, they can still enjoy mutual masturbation as a sexual treat together that takes less mental focus on the other person. You can relax and enjoy self-pleasuring, which increases your sexiness with each other.
I always say, "Couples that play together stay together, especially in the bedroom." Learning new sexual techniques is one of the best ways to stimulate new relationship energy, even in a long-term relationship. Trying new things, beginning as beginners together, increases desire and arousal.
An excellent way to try it is to schedule a time to practice. Don't presume either person will achieve orgasm or ejaculation. Simply embark on the process with a curious mind and an easy laugh. You can take turns or masturbate simultaneously.
You can support your partner's pleasure by letting them watch you or telling them a dirty story. They can stimulate parts of your body while you stimulate others. You can both watch yourselves in a mirror. You can incorporate toys into the pleasure. There are myriad ways to work your way into comfort about shared self-pleasuring slowly.
The biggest mistake is giving up too fast, getting embarrassed, and ending it. Take your time—lower the expectations. Just have fun.
The other mistake is feeling like you must orgasm or ejaculate. You can simply enjoy the experience of whatever happens.
Remember that your sex life is part of your personal growth. As you age, what you want and like changes. There's always more pleasure and connection to be had if you keep an open mind and are willing to try new things.
For my fellow orgasmonauts, these are my top resources for exploring, expanding, and multiplying your orgasmic potential. 
Click Here To Expand Her Orgasm Tonight ⇐ The Most Pleasurable Orgasm Women Can Experience  
Watch The Video Here ⇐ Male-Multiple Orgasm Technique Explained By The Amazing Susan Bratton and Jim Benson (creator of the Multi-Orgasmic Lover for Men program)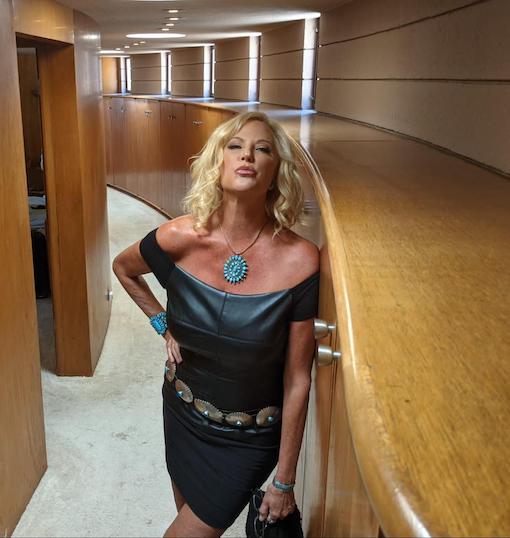 In case you missed the first parts: