The Champion Tiger of Herbal Libido Botanicals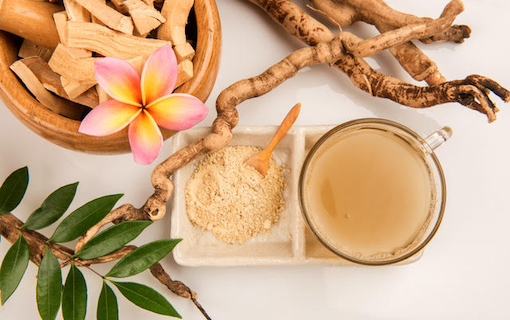 Hello! Today, I want to tell you about one of my favorite aphrodisiacs. I think about this one as the Muay Thai Champion Butt-Kicking Tiger of herbal libido botanicals. And this is for all you tiger women too so listen up!
It's a beautiful spring day here and I have a little story for you…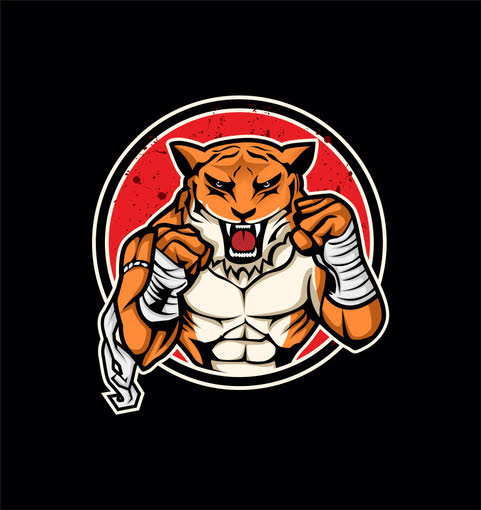 HERBAL LIBIDO BOTANICALS FOR THE TIGER AND TIGRESS
This aphrodisiac hails from Southeast Asia where to this day and for thousands of years, the roots of a plant called Eurycoma Longifolia has been boiled and drunk for sex drive, stamina, muscle tone, mood elevation, and fertility.
I sourced and put into my daily vitamin-mineral called DRIVE a premium quality 100:1 Root Extract from the plant Eurycoma Longifolia. This amazing gift from Mother Nature promotes low blood pressure, improved liver and kidney function, libido, sex drive, and overall lust for life.
The common name for this plant is Longjack. That's because it's legendary for making erections as hard as a Muay Thai fighter's six-pack abs.
And as you know, women need a strong clitoral erection as much as for her partner to have a hard "long jack," for you both to achieve your orgasmic potential.
That's why Longjack, which also goes by another name Tongkat Ali, was a natural choice to include in my daily vitamin called DRIVE. And it's also one of the few aphrodisiacs that have human studies regaling its potency.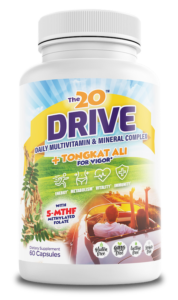 Click Here To Discover DRIVE ⇐ Safe and Effective Daily Dose of Herbal Libido Botanical Right In Your Daily Vitamin 
TONGKAT ALI FOR SEX DRIVE
Tongkat Ali is not only a potent herbal libido botanical, but it's also known for its ability to:
Increase testosterone and stabilize hormones.
Improve mood and lower anxiety by regulating cortisol.
Support bone health by regulating hormones.
Encourage normal blood sugar levels.
Of all its powers, TKA exerts its influence in many positive areas by stabilizing hormone production.
Research shows that it both improves testosterone and lowers cortisol. There are lots of studies on rats, like one where they got a bunch of old rats to get horny again. But I prefer human studies. For example, a 1-month human study in 76 older men with low testosterone found that taking 200 mg of Tongkat Ali extract per day significantly increased levels of testosterone to normal values in over 90% of participants.
Plus, since Tongkat encourages serum concentration of testosterone, it may positively affect bone health in men and women. If you don't want to get all hunched over like a brittle old person, you need to stay strong in your bones!
Everybody talks about women and osteoporosis, but men suffer from this too. It's kind of like men getting all the coverage of cardiovascular disease, but it affects women almost as much. We are more alike than different. So Tongkat Ali helps people across the gender spectrum.
Both men and women rely on testosterone for our sex drive and desire.  And cortisol spikes when you're under stress. You don't want sex when you're stressed out. So having a plant that supports testosterone production and manages mood is a godsend in times like these.
Legend has it that TKA also increases the sensitivity of a woman's erogenous zones.
This could be directly from the testosterone support. When I take DRIVE as my daily vitamin, my whole body feels good when I'm touched.
Tongkat Ali is an energy booster because it balances energy and metabolism. It is known to increase muscle mass, which means more overall stamina and energy. What's more, studies in both animals and humans show that taking TKA "stimulates sexual arousal and may improve erectile dysfunction in men." You know that if it improves erectile function in men, it improves it in women because we have the same parts arranged in a different order.
Tongkat Ali encourages normal blood sugar.
Just like the Fenugreek that is in my BOOST vitamin, this herb also helps blood glucose levels.
The way I made these vitamins is that you take it every day, but you rotate between BOOST, DRIVE, and DESIRE. Each is a 30-day supply. That way you can take a herbal libido botanical every day right inside your vitamin.  And you rotate between the three. When you buy all three it's a 90-day supply. Or it's a 45-day supply if you share with your partner. These are herbal libido botanicals that support desire, arousal, feelings of pleasure, erectile function, hormone balance, and sexual satisfaction as well as other good things such as cholesterol and blood sugar regulation.
If you're pregnant or have hormonal cancer, don't take DRIVE. If you're on diabetes medicine, check with your doctor to see if they are ok with you taking Tongkat Ali. Don't take these vitamins if you take a ton of pharmaceuticals and are in delicate health. Ask your doctor first. I put an effective dose of a libido botanic in this vitamin.
This vitamin is also replete with a beautiful mineral profile.
You need vitamins and minerals, as well as iron and iodine to support your thyroid.
You can take this at the same time you take FLOW, my blood flow supplement made with organic fruit and vegetables. Yeah! Keep that oxygen pumping in your body and that blood flowing to your brain, your heart, and ALL your parts! I designed FLOW and DRIVE to work together synergistically.
You will get 100% of the US FDA-recommended daily vitamin allowance with just two gelatinous capsules per day.
Start taking DRIVE today to get all your vitamins, minerals, and the Tiger King of sex drive plants in one daily dose!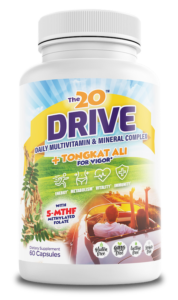 Click Here To Discover DRIVE ⇐ Safe and Effective Daily Dose of Herbal Libido Botanical Right In Your Daily Vitamin 
Put a tiger in your tank!