Sexy Bedroom Tip: Why Monogamous Sex Gets Boring And How To Chase After Happiness Together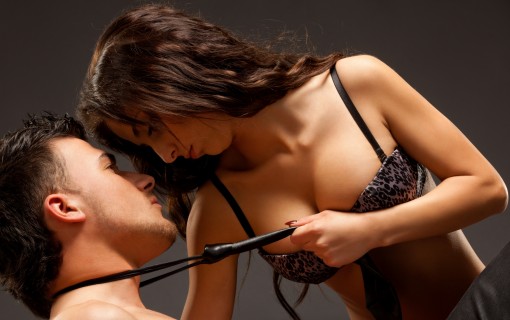 Unlock Additional Members Only Content
Please login or register for a Free Membership to view this content.
a thought-leader today on the subject of
passionate monogamy
. His clinical experience allowed him to see this pattern:
Men and women EQUALLY want to be loved and f*cked (his word and used in the most erotic sense possible), but they have relationship patterns (mostly culturally or psychologically fed) that hold them back from having really passionate, anxiety-free deeply relaxing and steamy, with tons of orgasms — essentially coming the whole time — sex.
He says the key to consistent growth in pleasure and love with a long-term partner is:
1) Stay true to yourself, your desires and passions and grow yourself and own your "stuff" for the rest of your life and move your partner toward more pleasure.
2) DO NOT "merge" with your partner. Stay individual – as separate and complementary team members (who love to have spicy sex).
You can call it "differentiation," or "individuation" or just being yourselves as unique people instead of merging into a single "married entity" or being "emotionally fused."
"Become the source of your own passion, your own aliveness." — Barbara deAngelis, PhD
He goes on to advise that you should become facile in your role play, trance and partner-focused sexual agenda. Be proactive – integrate all three styles of of lovemaking into your sexual agenda.  Because if you don't, you'll get bored. And so will she. And sex will dwindle.
And what's preventing you from having a sexual relationship that steadily improves all the time…
Because you intentionally spend time having sex, such that you want to have sex all the time but work and stuff has to be done between those moments of bliss and renewal together….
What's preventing you from having this is you ARE AFRAID TO WANT IT.
If you want and don't get it… You are afraid to feel sensations of loss and shy away, hold back, never let go and chase after happiness together.
Schnarch shows couples how to let go into love by teaching them to be people of integrity to themselves and others. By wanting each other, by welcoming each other with open arms, affectionate embrace.
There is mind, body and spirit involved in passionate sex and deeply connected energy, heart space and mental connection.  Start practicing your energetic connection, start loving your partner again like when you first met and give her a welcoming embrace today.
Be fearless in your desire!
Go first.
Go now.
With love,
Susan Bratton
Get this FREE eBook and discover secrets to having great lovemaking with your partner.