This is a significant new piece of sexual improvement I've created for you.
Last year I spent much time writing about the 20 kinds of orgasms the human body can experience. There are locations to touch, techniques to use, and "items of desire," such as pleasure tools that generate orgasmic pleasure. The exciting thing about the 20 kinds of orgasms is that they are available to all bodies, not just women. The penis and vulva make the list of 20 slightly different, but we all equally have a massive amount of untapped orgasmic potential.
Today I want to talk about the "objects of pleasure" that can give you a lot of new sensations that activate different kinds of orgasms. What I found when assessing sex tools is that there are categories of tools you can use to "cross-train" your body to experience more intensity and variety of orgasmic pleasure.
I call using these toys Orgasmic Cross Training.
This approach encourages us to go beyond our known pleasure pathways and explore new territories of arousal.
Now, let's talk about tools.
For our vulva-owning friends, there's an exciting array of EIGHT devices, each designed to awaken a different part of your pleasure system. Lickers, thrusters, dildos, rabbits, wands, bullets, air stimulators, and g-spot tools work together to send a symphony of sensations through your body.
But we're not leaving our penis-owning pals behind. Strokers, penis rings, prostate massagers, and dildos are all part of the pleasure toolbox, each offering a unique experience to expand your orgasmic potential.
This is not just about solo pleasure, either. Partnered play can add a new dimension to your intimacy, creating an environment of shared exploration and connection.
I made a list of all 8 for women and 4 for men's toys, calling out the specific tools I recommend. I recommend them based on the quality of the product, body-safe materials, form factor, and super premium motors, which give the ultimate sensation and note and are also the quietest. Many are my Quiet Vibe Award Winners for those who value discretion or get annoyed by loud toys.
Remember, investing in pleasure isn't just about fun. It's about understanding your body, expanding your ability to feel more sensations, and adding a touch of variety to your feelings of pleasure. So, are you ready to dive in?
Orgasmic Cross-Training, Sex Tools Gals And Guys Will Obsess Over, And More!
I was just in Austin recording the Human Upgrade podcast with the father of Biohacking, Dave Asprey. My episode on Sexual Biohacking comes out in September. I'll send you a link. We go over every one of the 8/4 kinds of Orgasmic Cross-Training tools.
Don't wait. Start now. Incorporate a ring or massager into your solo or couples' play to add more orgasmic dimensionality to your sex life.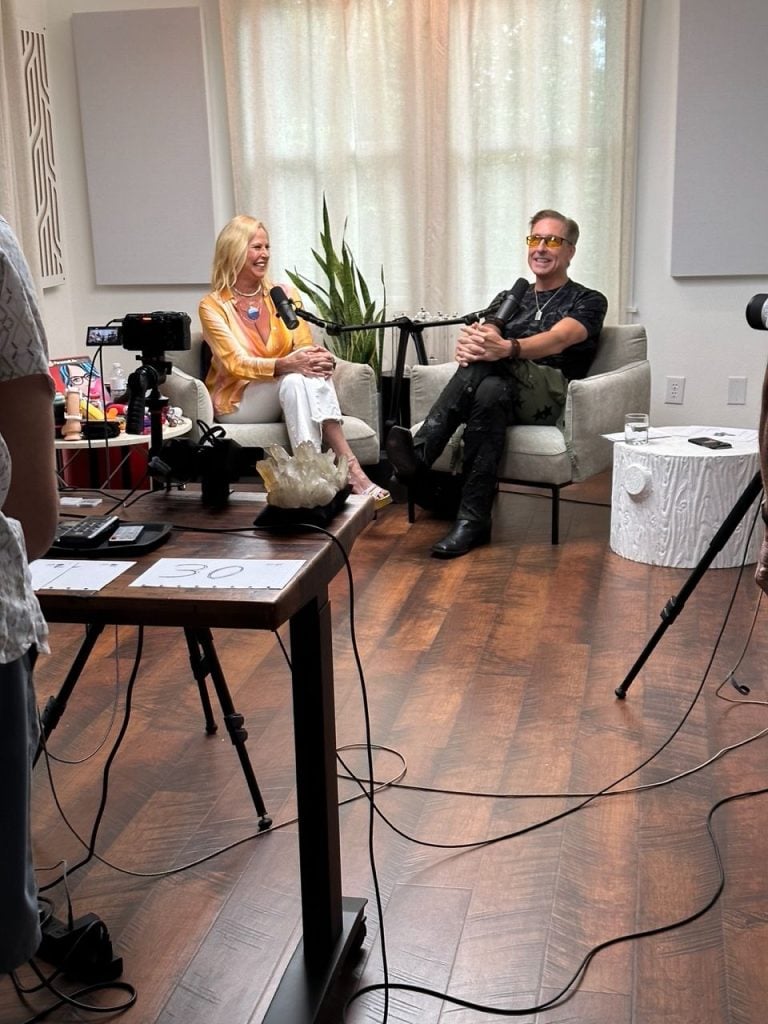 Disclaimer: We frequently partner with companies providing products and services featured on our website in an affiliate relationship. We vet the products in advance to ensure they are trusted resources and recommend you research before purchasing. We welcome your feedback and recommendations. If you buy one of the products we recommend or click on one of the links in this email, we may receive a commission. Thank you for supporting us!