Click here to index all 15 weeks of "Come With Me," the Orgasm Challenge.
What do all these kinds of orgasms have in common?
This week's orgasm challenge is thematic. What do sensation and impact play, rough sex and dominance and submission have in common? All of these styles of sex require mental and physical energy. They are energetic modes of sexual being. They are active. They have safety boundaries. And they are becoming more and more mainstream. Each of these four types of orgasms can be combined into a single "scene." Let's run through the scenes together, shall we? Because even if you've never considered yourself "kinky," I believe there is something in here for you.
Sensation Orgasms
If you've ever been blindfolded or given a blow job or sucked a nipple with ice in your mouth you've done sensation play. Think about your senses: sight, scent, sound, taste, touch including pressure and pain, and where your body is in space which comes into play during Shibari or rope bondage.
There is an unlimited variety of stimulation that can be created for pleasure. Hot wax, tickling, warm or cold metal and glass sex toys all add sensation. The metal G-Spot wands can be warmed in water so that when you slide them in, they feel delicious.
Nipple clamps work well with blindfolds and restraints for a BDSM-style experience. I like the Liberator Wedge that comes with arm and leg restraints. Feathers, Wartenberg wheels and other ticklers are fun and not intimidating or painful in any way.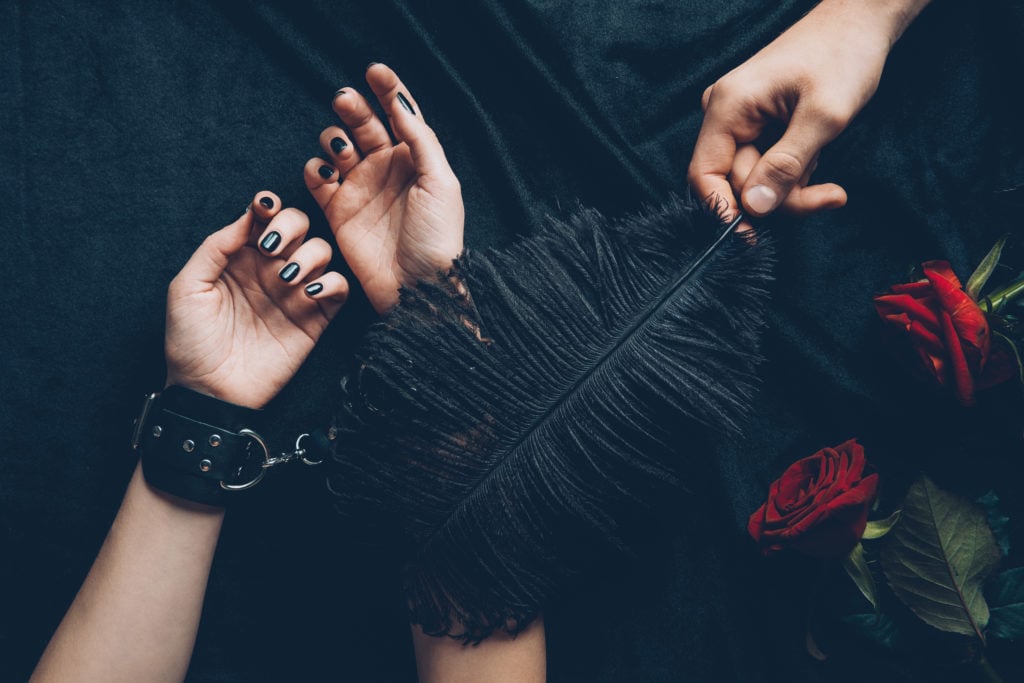 Even sex toys such as the Manta or B Balls provide additional sensation when giving oral pleasure to a man.
You likely have enough items in your house to create an evening of tantalizing sensation. And the more you enhance the senses, the more your orgasms are enhanced. The novelty of adding sensation can be very intriguing and exciting.
Note: Skip the arousal gels and lubes. They have too many chemicals in them to be truly safe for your genitals.
Impact Play
Impact play includes flogging, spanking, and electro stim. But it doesn't have to hurt at all. Being flogged or spanked can be done so lightly that it simply enlivens the tissue of the area, enhancing orgasm.
When you spank, you want to start lightly and awaken all the tissue of the buttocks and genitals. You want to smooth the skin and soothe the tissue as you escalate the force of the impact. It's best to practice together with lots of communication first, rather than thinking you can start paddling someone "right" the first time. And each time you play like this, the body will want something different. You learn to find your way anew every time you integrate impact play.
Hands work well as do paddles. Floggers add an additional sensation. Some people have a collection of devices and it's a big part of their sexual pleasure.
The idea of being spanked appeals to many people because it has a feeling of submission and surrender they enjoy.
Keep escalating and checking in with your partner to see how much spanking they want during a sex date. You can start with some light paddling and return later to more aggressive spanking if you feel like you want more. If you've never tried it, spanking can be one of the most exciting aspects of sensation play.
There's something about being turned over a lover's lap and spanked that many people enjoy. This is a very mainstream desire. Feel free to explore consensual impact play yourself.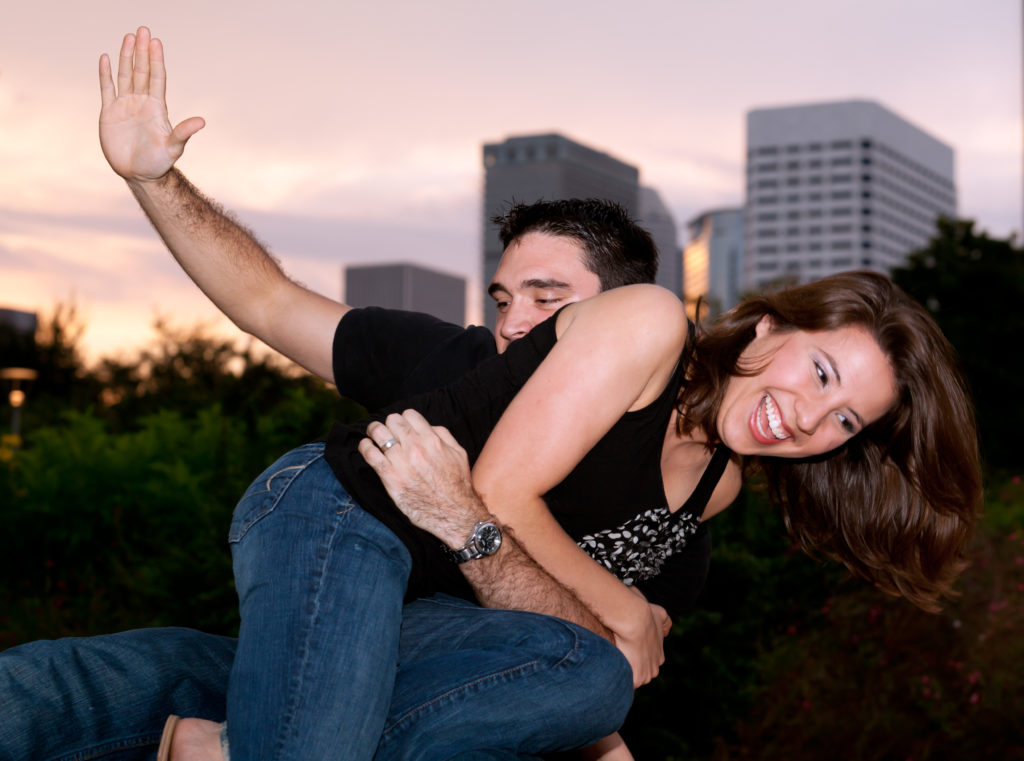 Rough Sex
More and more people are "advertising" in their dating profiles that they offer rough sex to attract partners. Some people love it when they are manhandled. They want to be devoured, consumed, pounded and in some cases, even slapped around and choked. They like their hair pulled. They like to be held down. They want to be talked dirty to. They want to be told what to do. Many enjoy wrestling or roughhousing. This is more common than you might think. And even the average woman has fantasies about being overwhelmed by their partner.
The bruises and pain of the next day serve as reminders of a time when they surrendered themselves to an intense amount of physicality. Intensity makes you feel alive. All of these types of sexual moments are unforgettable.
Dominant/submissive Sex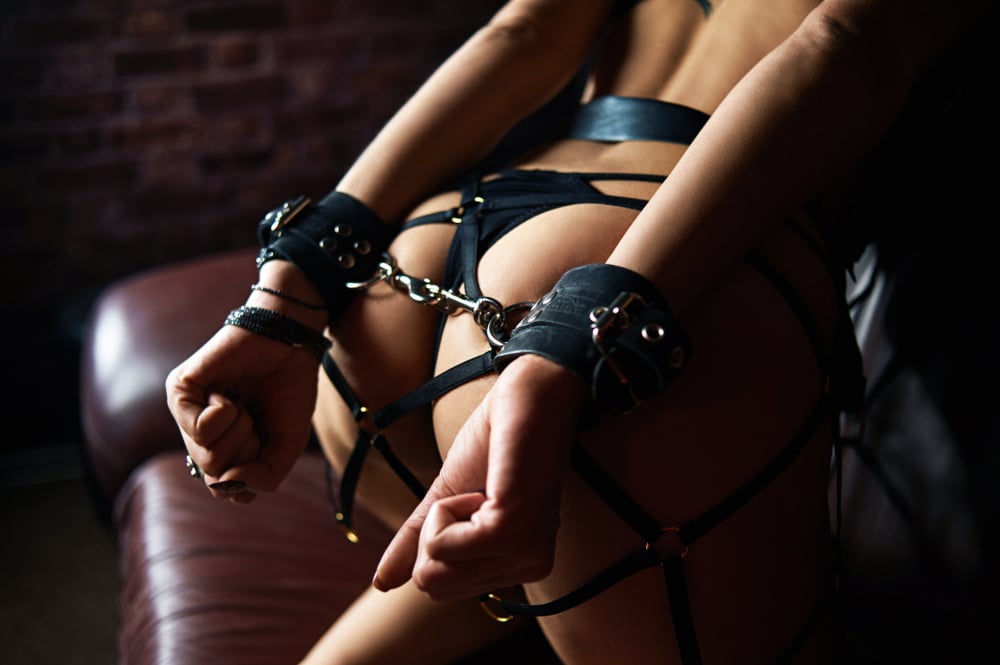 Dom/Sub or D/s relationships require agreements and boundaries to set the scene. This category of sexuality is also called, "Power Play." These arrangements work well when the submissive gets enjoyment out of serving the Dominant person. Just like some people are natural caretakers, some people gravitate to being submissive. Whereas others are comfortable in the role of leader and are good at creating conditions for being served.
There are many great books and articles that give you the framework for successful D/s play. Play parties, parties at dungeons, partners found on FetLife — there's a large community of people who like the BDSM scene. There are also a lot of sex workers and Dominatrix who specialize in providing the kind of experiences that many people crave.
You may simply enjoy doing some role playing at home. You don't have to do anything painful or weird. You can simply agree that one person is in charge and calls the shots and the other complies. You can agree in advance what is on the table and what is off limits. Sometimes the communication leading up to the scene is as erotic as the experience itself. The fantasizing of the scene and the sharing of frames afterward are pleasurable parts of a D/s date.
Power Play is just another avenue of orgasmic pleasure to pursue. If you get off on controlling or being controlled this is yet another kind of orgasmic experience available to you.
Trauma, Safe Words, Boundaries, Agreements and Aftercare.
When you get into rough sex, impact play, and BDSM you have to communicate ahead of time about where your boundaries are and how to keep everyone safe. Things can go wrong, people can get hurt. And those who have had previous traumas may be extra emotionally and physically delicate in the moment or afterwards. Even if you haven't had trauma, kink is intense and it helps to have time to come back into your body and brain after a scene.

Kayla Lord explains the three common safety philosophies in BDSM: SSC, RACK, and PRICK here. Whichever you chose, make sure you are doing consensual, safe sexing. And don't forget the aftercare. Aftercare is making sure you check in with your partner, love and appreciate them, thank them and get them anything they need. They could need to pee, or be thirsty, or want to be held, or just snuggled.
Bookmark this index link to my "20 Kinds of Orgasms" Challenge and try them all.