Are you curious about swinger lifestyle? Read on to learn more.
Post-Pandemic Play Party Procedures
Even amongst the non-monogamous crowd, there is disagreement with how Swingers, The Lifestyle, Polyamory, and Open Relationships are explained. Here is my perspective as a long-term direct observer of these various overlapping communities. Discover where you might fit in and how to go about attending. Plus my words of wisdom for maximizing your pleasure and minimizing any feelings of not being wanted.
How Does The Lifestyle or Swinging Differ From Open Relationship or Polyamory?
Swingers is an old word, like "key parties," that's been replaced by the term, "The Lifestyle." Polyamory means loving more than one person. An Open Relationship is a catch-all term used by members of both The Lifestyle and the Polyamory crowd. The entire category is considered Ethical Non-Monogamy or ENM for short. In all instances, there is a conscious agreement between parties with rules of engagement.
The Lifestyle is a sexually oriented experience. Polyamory can mean that a person has more than one love, but it does not tacitly include sex. A small percentage of poly couples have a metamour (secondary partner) with whom they are in love but non-sexual.
Often, partners in an Open Relationship use that term because their agreements are fluid and in place to serve the partners in the relationship at the time.
There are Lifestyle and Poly and Open forums and groups in every major metro area. Though The Lifestyle groups and Polyamory participants have different rules, they are often part of a large social group where people gather together year after year, party after party, and not only know each other but have sex with each other.
What Does Being A Member of The LifeStyle or a Poly Group Entail?
People in The Lifestyle can be soloed or partnered. Gatherings can be public parties where anyone can pay to get in. They can be private parties by invitation only with a code of ethics stated upfront. Or they can be hosted in rental homes, take over resorts, and cruise ships. There is an entire small naturist (nudist) community in France called Cap D'Agde where swingers gather. Most parties allow couples and single women—known fondly as Unicorns—but severely throttle the number of single men who can attend because otherwise, the ratio would fall too much toward a bunch of horny guys.
Generally Swinging or The Lifestyle is casual sex with people you don't know or have just met at parties. Similar to NSA, or No Strings Attached Sex, the experiences are more transactional. Swinging or The Lifestyle is sex for sex's sake. The participants avoid emotional entanglement and falling in love or creating romance is not the goal.
THE LIFESTYLE AND POLY
Most of the parties were on hold during the pandemic. But as vaccinations roll out, parties are now being planned. At the time of this writing, many Poly and Swinger Lifestyle groups are planning smaller gatherings, outdoors to get reacquainted and work through the safety logistics of upcoming orgies and parties.
Though you can Google your town and these keywords to find groups and parties, the most important aspect of involvement is being invited in, showing up, and getting invited back over time to establish yourself as a trustworthy and valuable addition to the group. It takes time to build relationships and learn the mores of the group interaction and expectation. The Swinger Lifestyle and Poly groups welcome new members and encourage taking time to get to know others. Everyone is human and desires camaraderie and kindness. Experienced attendees will take newbies under their wing to help them get established. It's good to have a friend introduce you at an event. However, you can also go alone and you will quickly make friends.
There's nothing to be afraid of except unwanted STIs (more on that later). If The Swinger Lifestyle or Poly events interest you, the groups are very inviting and kind. It's worth going and seeing if it's something you like.
When you see your first room full of people making love in various constructs, it can be a moving experience. There's something primal about it that strikes one's heart.
Who Are Swingers and How Many Are There?
If you had to stereotype swingers, they've historically been white, middle-class, conservative, Christian couples. Here's a bit of juicy info about this.
This is also what the research shows about cuckolding couples. Generally, I'd stereotype Poly people as being younger, more often single, and skewing more liberal and spiritual. Polyamory takes more scheduling and planning than Swinging and Swapping, so it's often a more complex arrangement. However, as Americans are dating people outside their ethnicity, and the majority of children born now in the US are of mixed ethnicity, the older white Swinger crowd is giving way to a melting pot of beautiful colors and backgrounds.
Kinsey Institutes estimates there may be as many as 8 million Americans involved with Swinging at some time in their relationship history. Check this out for a background overview.
THE HANKY CODE
Interestingly, when you attend Poly or The Lifestyle parties, there's a lot of negotiation and offer-making for specific scenes that attendees desire. They may want to have a soft or hard swap, a threesome, foursome, orgy, daisy chain, spit roast, double penetration, gang bangs, and bukake. There are more and more fetish scenes negotiated that include bondage, s/m, and other kink-related experiences. The explosion of pornography has expanded the kinds of scenes found at sex parties.
Similar to flagging or the Hanky Code of the gay community, sex party people have their particular desires and fetishes and are looking for birds of a feather.
As gender moves from the polarity of male and female to more of a non-binary or gender spectrum orientation, the two heterosexual couple swaps are giving way to much more fluid connections of bi-sexual, pansexual, and transexual people.
The sex that occurs, the people who do it, and their gender orientation are expanding at an accelerated rate. Adding to that the pent-up desire from being sheltered in place and everyone is missing the wild, sexy times of yesteryear. However, a new awareness of transmissions of viruses will bring a new level of safe sex practices to these gatherings.
How Can You Know If The Swinger Lifestyle or Polyamory Is Right For You?
If you're an exhibitionist or voyeur, if you love a variety of partners, if you have a desire to be a part of group scenes…
If you have always dreamed of a particular sexual encounter that takes more than one partner, and if you enjoy being in places where people are having sex…
These are all indicators that you may well enjoy participating in sex parties.
Another great reason to attend a sex party is to open your eyes to human pleasure potential and the wide variety of engagements people come up with. The best thing about a sex party is you will see something you never thought of that turns you on. Sex parties contribute greatly to your sexual growth and maturation.
A SAFE SPOT
Generally, The Lifestyle parties are more open to public members with some screening criteria than the Poly groups. Poly groups tend to be closed and the only way you get in is by invitation through someone who knows you'd be a good fit. Poly parties have facilitators who are there for emotional support and safe sex kits and expectations of conversations about boundaries and agreements. There are often opening and closing ceremonies and a lot of emotional processing compared to The Swinger Lifestyle events.
The first time you go to a party, don't put any pressure on yourself to do anything but be kind and courteous and get to know people.
The Best Advice For Deciding If Sex Parties Are Right For You.
Often one person in a couple wants to attend more than the other. That's normal. One of the best things about your partner is that they have ideas that don't occur to you but once you try it, you love it. Sex is an ever-expanding opportunity for pleasure and connection. Attending sex parties can be a lot of fun, especially if you don't put any pressure on yourself to do anything you're not ready for.
Remember you can always attend with your partner and just play together in the same space with others who are swapping and having group experiences. At the Orgy Dome at Burning Man, there are two rooms. One is for couples and small groups who are just going to have sex together in a room with their closed group. It's still very fun to watch other people make love. And the auditory experience of hearing the moaning and spanking and squishing of bodies can be intoxicating for you. The inner sanctum of the Orgy Dome is for those who open to offers from others. Remember, you always have the choice to be a hell yes or a no. If you're not a hell yes, then you are a no. And it's ok to say, no thank you but I truly appreciate the offer.
In most sex parties the etiquette is that the women choose the experiences and make offers to the men. If you are a woman at a party and nobody makes you an offer, know that it's not that no one desires you, it's that you have to do the asking.
SEX PARTIES
Some of the most popular and desired lovers at a sexy party arrive with their dance cards already filled. People reach out ahead of time to known partners and secure a scene with them. So the first time you go, don't expect a lot of action to come your way. Keep showing up and offering value and supporting the event and eventually, they'll invite you in.
Most sex parties need volunteers to help with greeting, food, set up, and takedown. Volunteering to help is the single best way to become part of some amazing experiences.
Another important factor for going to sex parties is to remember that almost everyone wonders if they're wanted. You're not alone in those feelings. They are natural and part of the sex party experience.
Having agreements with your partner about what is allowed and what is off-limits before you go is imperative. It's best to run through scenarios to find those gray areas that need to be clarified. And then when you run up against a situation you haven't discussed, you're better off stopping and finding your partner and getting their OK or not doing that one thing so that you don't step over agreements put in place before the event. It's easy to get carried away. Keep your wits about you, as well as all the physical items you are carrying.
Check out these articles I wrote about relevant topics:
Consent: How To Have Consensual Sex
How To Talk About Sexual Boundaries and Avoid STIs
Once you agree with your partner on what is allowed and what is off-limits, you have to also think through your boundaries. When you know what is ok and off-limits, you can quickly communicate that to your newfound friends. Lovers take time to make sure everyone knows everyone's boundaries so that they can play full out right up to them but not exceed them. This makes sex very hot because it's contained and explained.
Going back to the physical items, it's helpful to carry a small towel or blanket to lay upon if you're a bit of a germaphobe. However, STI's are not the only worry at sex parties. When you get home, immediately take off all of your clothes and put everything possible in your dryer for 20 minutes. Bedbugs love sex parties. And if you don't want an infestation, you must put your stuff through high heat to kill them. Take a cloth bag to hold your belongings and then heat it with all the other items when you get home.
Finally, sex parties are risky because of sexually transmitted infections. Condoms do not contain many STIs because mites, parasites, viruses, and bacterias move through skin-to-skin contact. Not including coronavirus-19 and bedbugs, there are 19 STIs listed here and how to avoid them. Hepatitis C is also transmissible and can kill you.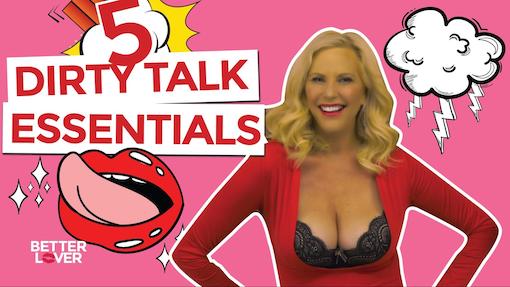 MY GUIDE
Here are my videos on How To Have The Safe Sex Talk, When To Have The Safe Sex Talk, and Which STD Tests To Get:
When To Have The Safe Sex Talk
Here is my Reality-Based Safe Sex Guide for Play Parties.
If you want to be super safe and still go to a sex party, my recommendation is to limit your activity to kissing and hands-on pleasuring. You can look at a person and smell them and check their oral hygiene. If they pass muster and you've had your covid vaccination and mask-wearing conversation and it satisfies your approach to managing covid, then kissing may be low risk.
You can give a person manual pleasure and you can use gloves to provide even one level of additional safety. I recommend tight-fitting, black nitrile gloves for sexual play.
And don't forget your voice. Offering to be the person in the scene who provides the dirty talk, noticing what's hot, and words of encouragement can be a safe way to be a valuable addition to a group of players. My free ebook, Dirty Talk shows you five ways to talk dirty without feeling weird. So can holding someone while they are pleasured. Use your creativity and offer value and you'll fit right in.