How to Be an Adoration Monster
You are a bright light in a world that needs it. Read on to learn the importance of deep adoration.
"Hi, Sexy. Just thinking of you while I work. Thinking about how special it is to be with you. And how happy I am that you opened your heart to me. You're such a quality person. I am eternally grateful for our love connection."
Here's why I truly adore you…
When you appreciate someone, when you love them, when they make you happier, you have the makings for deep adoration.
How many times do you think of something good about someone but keep it to yourself? How often do you experience gratitude but feel uncomfortable speaking your appreciation out loud?
We are not socialized to speak words of adoration to our friends, family, and associates.
Wouldn't it be better to speak your positive thoughts out loud? To tell those important to you that they make you feel good, that they are special?
What's usually going through my head are kind thoughts about others when I'm with them. I've learned how to give verbal appreciation. It's a learned skill, not something that comes naturally to most of us. I taught myself to tell others I adore them. How? By setting the intention to do so and then doing it.
This week, I'm asking you to flex your adoration muscle. Speak into words the thoughts of love and respect that go through your mind.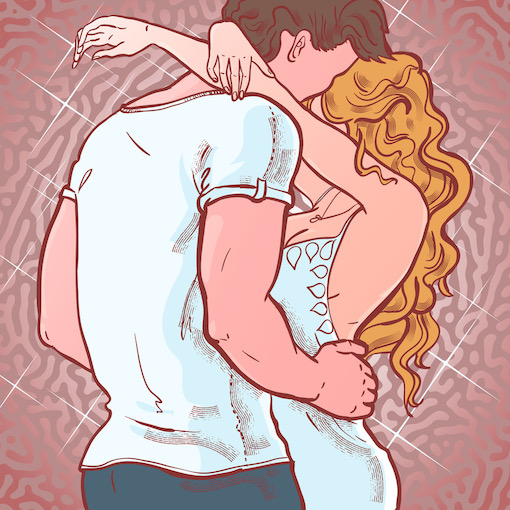 LOVE IS A PRACTICE
Even if the recipient is uncomfortable receiving appreciation, this will help them build stronger heart muscles too. Love is a practice.
Women appreciate being adored and found sensually irresistible in equal measure. Men love to do things right, be respected, and be thought of as winners.
For her:
Your skin is so soft. I love touching you.
The dinners you cook are so tasty and satisfying.
I love how you always look so pretty and well pulled together.
You make my life so fun. You are a joy to be around.
For him:
Thank you for driving so safely. I always feel so well cared for the way you navigate traffic.
You look so handsome to me right now, exactly how you are.
I'm so glad I picked you as my partner. You've made my life extra amazing because of the incredible man you are.
Your biceps turn me on and I love that you keep your belly flat. That's hot, babe.
For friends:
I'm so glad we are friends. I love spending time with you. We always have so much fun together.
It's easy to find things you love about others — just stop and think and then say the words.
You are a bright light in a world that needs it.