Supplements For Your Sex DRIVE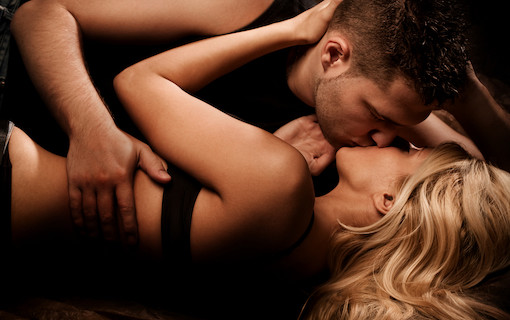 Supplements for your sex drive!
Tongkat Ali has been part of traditional Southeast Asian medicine for centuries. People use it to treat fever, erectile dysfunction, and bacterial infections.
Studies suggest that Tongkat Ali may also positively affect male fertility, stress relief, and body composition.
This libido botanical contains flavonoids, alkaloids, and other compounds that act as antioxidants. These compounds fight cellular damage caused by free radicals.
It's also known to support healthy libido and sexual vitality in both men and women.
When we left for a month to stay in Cozumel, I picked a bottle of DESIRE with Tongkat Ali for Tim to take for the month. Of all three, Tongat Ali is the one that gives you LUST. It's the horniest of my three libido botanical vitamins.
The other two daily vitamin-mineral formulations in this libido trio are DESIRE with 300mg Fenugreek and DESIRE with 300mg of Tribulus Terrestris.
The same multi-vitamin, multi-mineral complex is in all three bottles. The only difference is which libido botanical is included. Take DESIRE with Tongkat Ali first. Then try DESIRE with Fenugreek and DESIRE with Tribulus the following months. See which you like best, or continue cycling through overtime for the ultimate libido support.
Click Here To Get 25% OFF On AutoShip ⇐ Cancel Anytime, Adjust Your Shipments, You Call The Shots, Optimize Your Health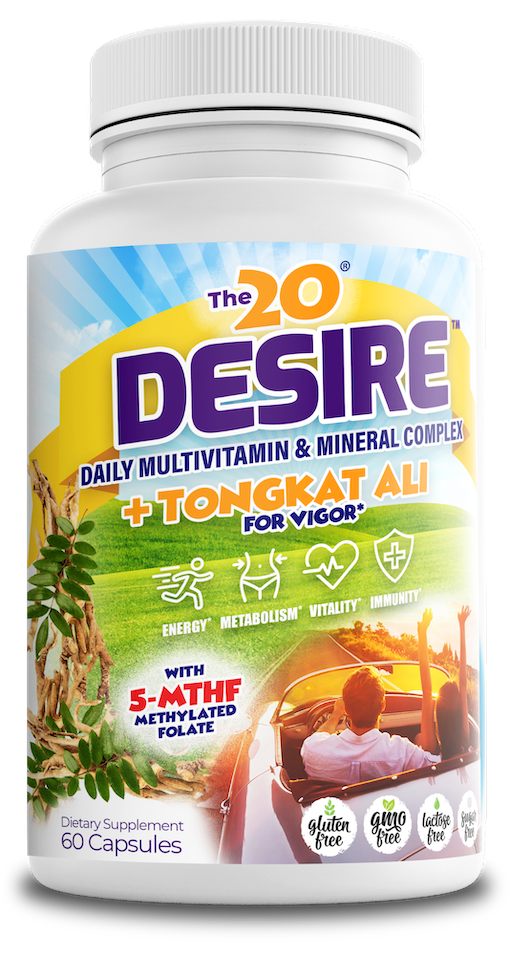 TONGKAT POWER
Another IMPORTANT distinction of our vitamin mineral blend is that we use a "methylated" B-Complex.
Why are methylated nutrients superior?
Methylation allows your body to absorb nutrients efficiently.
Studies show that up to 40% of people have a specific gene anomaly "MTHFR" which makes it harder for them to synthesize B vitamins, especially Vitamin B9 (folate.)
If you are taking a vitamin that does not have methylated B-complex it's likely ineffective.
Whether or not you have the gene anomaly, you're better off with methylated nutrients since they're absorbed better.
Your body loves methylated nutrients. And proper methylation of the foods you eat ensures you're using the good stuff from everything you're putting into your body.
With DESIRE with Tongkat Ali, we formulated it with methylated nutrients to ensure maximum synthesis and absorption.
Instead of the cheaper folic acid, we use Methyl Folate.
Click Here To Get 25% OFF On AutoShip ⇐ Cancel Anytime, Adjust Your Shipments, You Call The Shots, Optimize Your Health
SUPPLEMENTS FOR YOUR SEX DRIVE
$22.47 per bottle instead of $29.99.
If you want to place your order by phone, call Mike, our new customer care phone support.
+1 307-240-6862
Leave a message if he's on the line, and he will call you back.
Click Here To Get 25% OFF On AutoShip ⇐ Cancel Anytime, Adjust Your Shipments, You Call The Shots, Optimize Your Health