A question on many women's minds are "Why can't I squirt?"
"Towel After Towel After Towel Got Drenched."
This is for everyone who wants to discover the joys of female ejaculation (otherwise known as squirting orgasms). Thousands of lovers first experienced the sensual explosions of pleasure through our best-selling program Female Liquid Orgasm.
Female Liquid Orgasm info for men.
Female Liquid Orgasm info for women.
For many men, female ejaculation is viewed as "the ultimate orgasm."
It's one of the most common drivers behind why men want to know how to make a woman squirt. The reason for this goes well beyond the dramatic experience of seeing the watery liquid squirt out as PROOF that she had a sensational orgasm.
Ultimately, this plays to a woman's advantage because his need for proof is a powerful motivator —he wants her to have this beautiful release that so nurtures her womanhood.
Plus, when he sees her release her womanly waters, he gets a rush of masculine confidence in his ability to give her the most pleasure possible.
ULTIMATE EXPRESSION OF PLEASURE 
Squirting is the ultimate expression of female orgasmic pleasure because it gets her life force moving, gives her sexual confidence, increases her vitality, strengthens the bond she shares with her lover, allows her to bathe in the matchless pleasure of knowing she is living into her sexual potential.
More and more, we women have come to understand what our bodies are designed to do, and we want to experience all of it. From full engorgement to body-shaking orgasms, to "flooding" ejaculations, women want to have it all. (And that plays to a man's advantage because we all know how much a man likes to please his woman.)
Enjoy The Wonders Of Female Ejaculation ⇐ Download My FREE Book On The Truth About Female Ejaculation
WHY CAN'T I SQUIRT?
All women have the anatomy to ejaculate, but not all women actually squirt. Here are some reasons why a woman's natural fluid may not flow and they ask "Why can't I squirt?:
She's never heard of squirting orgasms and doesn't know it's possible.
She hasn't had enough time to build up the ejaculate and get highly aroused.
She's afraid to let go because her ejaculate might make a mess.
She mistakes the pressure on her vagina and bladder as a need to urinate and either hold back for fear of peeing on her lover or gets up to go to the bathroom, thus short-circuiting her turn-on and her orgasm.
She has a hard time getting deeply aroused and surrendering during sex.
She doesn't feel comfortable with her current partner.
She isn't in touch with her body.
She doesn't masturbate and/or knows little about her genitals and arousal pattern.
She has issues with body image and gets self-conscious during sex.
The PC muscles (Pubococcygeus) in her pelvic floor are tense or weak.
She has experienced sexual abuse, shame or trauma that causes her to go into her head or dissociate when sexually aroused.
Her partner just doesn't know how to make her squirt.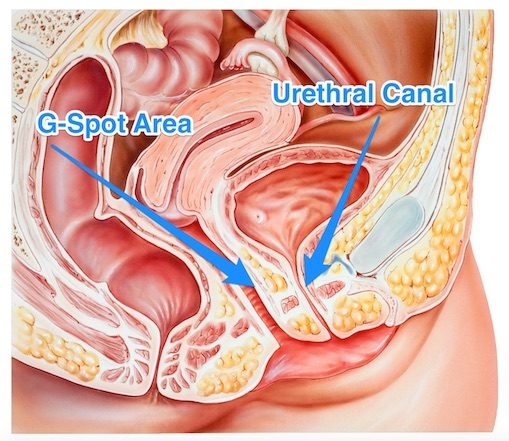 It's important to understand that just because a woman doesn't or can't ejaculate does not mean there's something wrong with her. And it certainly doesn't mean she's sexually inadequate. It just means she hasn't learned how to have a squirting orgasm—yet.
Part of learning how to make a woman squirt is knowing it's also important to have compassion.
Women: relax into where you are now in your sexual journey. Know that your path to high arousal and supreme pleasure is perfect. The key is to continue to open and explore, following what gives you pleasure and strengthens your bond with your partner.
Female ejaculation is confusing for a lot of women. Some want to, but can't. Others do but find it embarrassing.
Get the facts so you and your lover can begin to enjoy this amazing body miracle.
Enjoy The Wonders Of Female Ejaculation ⇐ Download My FREE Book On The Truth About Female Ejaculation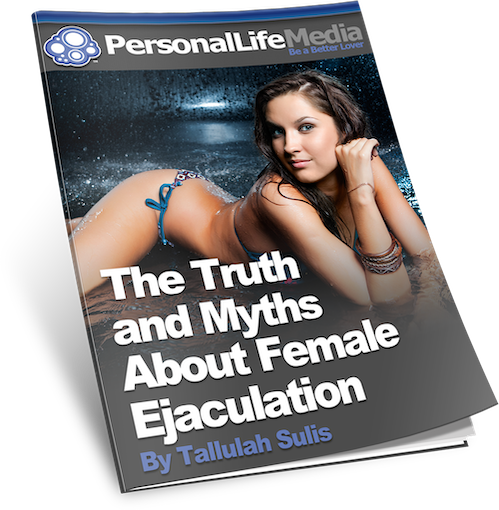 Interested in more squirting tips? here are other articles: