Even though my areas of sexual expertise are
passionate lovemaking, bedroom communication skills, and sexual health and vitality
, I keep a sharp eye on the machinations of all the sexperts and journalists, new author's books, news stories and mainstream media's approach to human sexuality trends.
Here are my 2020 sex trend predictions.
A lot of these you won't see coming if you haven't been paying so much attention to how the new generations are having sex.
Check Out My Video "My 2020 Sex Trends Predictions"
NEW SEX PREDICTIONS
In the video, I'm going to talk in detail about trends like how lovers are getting more and more into tantric sex or engaging in casual sex… even senior sexuality!
There's also the rise of lovers seeking to be able to experience more penetration orgasms for women, personalized polyamory, and even purpose-driven sex toys.
I also talk about totally out-of-this-world trends like entheogen-enhanced lovemaking.
Discover more about these trends in my video.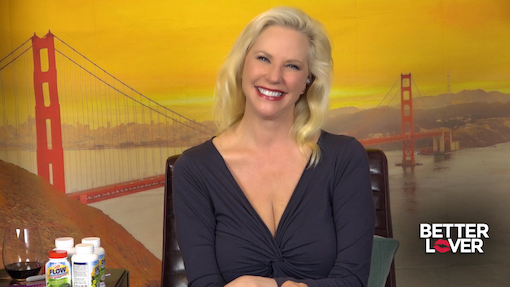 I also want to make sure you are taking my new FLOW blood flow supplements and my new Libido Vitamins: Desire, Boost, and Drive.
They are for men and women across the gender spectrum. FLOW gets the blood to your genitals so you feel more pleasure as well as having a firmer, more pleasurable clitoral erection or penis erection.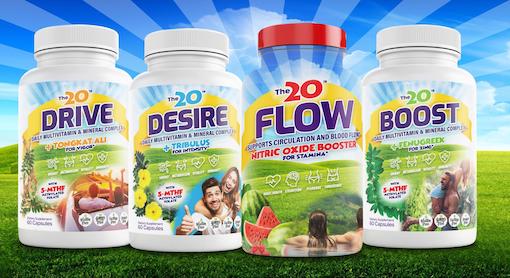 START TAKING THESE
There are three bottles of the libido vitamins for a 90-day supply. You take two capsules a day of just one of the bottles. This gives you a complete multi-vitamin, multi-mineral complex PLUS a libido botanical. I put a full 300mg dose of one of the botanicals in each bottle.
You can take one bottle in the first month, the second in month two and the third in the last month and repeat…
Or you can take whichever one appeals to you that day.
They are mix and match.

The reason I didn't put them all in one is:
Combining all three is too much of a big dose. Easy as she goes.

This way you can try

Tongkat Ali, Tribulus Terrestris, and Fenugreek

separately and see if there's a particular one that makes you feel the horniest.
Thank you for helping me hit 100,000 subscribers! If you're not a subscriber yet (it's free) can you please subscribe to my Better Lover YouTube Channel? You just sign up with your email. Subscribing sends the signal to YouTube that my videos are valuable and helps me grow. I really appreciate it.