Susan's Sexy Cowgirl Sex Position Tips (VIDEO)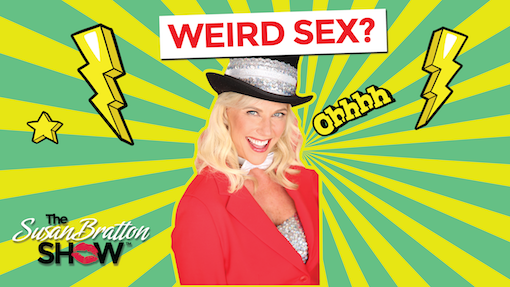 It's time again for the Susan Bratton show! Wooo!!!!
For today's video, I'm your "sex magic" magician. 
While answering fans questions on how to introduce your partner to new, exciting sex positions (and make sure they LOVE it) I give you some of my VERY BEST wisdom about how to prepare for pleasurable backdoor entry. It seems this tops the list of many men's fantasies — they want to try it. And women are willing, but scared…
My very favorite part of this video is where I share my secret moves on how to confidently ride your man cowgirl style and have him support your success. Very sexy! Very fun! And ideas you never considered…
Watch My Video "How To Teach Your Partner To Do New Sex Positions (The Susan Bratton Show)"
RIDE 'EM COWGIRL! 
New sex positions keep your sex life full of fun and adventure. 
Sex positions are frisky and fun!
And when you watch all the care I put into giving you ways to make it both high-spirited and safe at the same time, you'll be ready to do all seven of the 7 Stimulating Sex Positions I've put together in the free gift below.
All this and more in today's episode of the Susan Bratton show.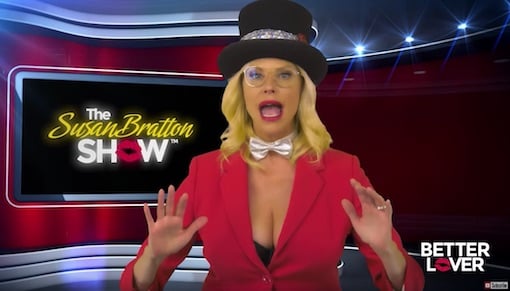 Take my free book, 7 Stimulating Sex Positions. 
In this book, you'll discover how to incorporate sex toys into partner play, as well as pleasure multiple erotic spots at the same time. 
You can use some of my favorite
Unlock Additional Members Only Content
Please login or register for a Free Membership to view this content.
toys for sex and solo pleasuring. 
Click Here To Download 7 Stimulating Sex Positions ⇐ Pleasure Multiple Erotic Spots At The Same Time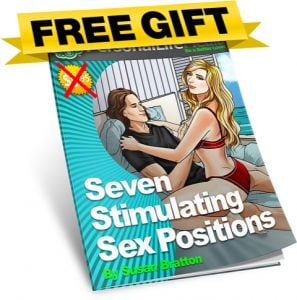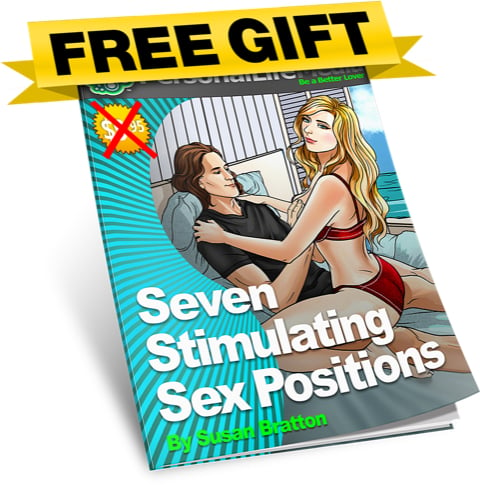 Thank you for helping me hit 100,000 subscribers! If you're not a subscriber yet (it's free)  can you please subscribe to my Better Lover YouTube Channel? You just sign up with your email. Subscribing sends the signal to YouTube that my videos are valuable and helps me grow. I really appreciate it.