"Doc didn't prep me for this AWFUL disconnection from my sexual self."
Elaine wrote to me that her hysterectomy has disconnected her from her sexual self. Her doctors are of no help.
Here are my six steps back to sexuality after hysterectomy.
Hi Susan,

I'm 57 and had a complete hysterectomy 2 years ago due to ovarian cancer.

Although I'm not sexually active now, what video should I use to help myself ?.

I didn't realize the enormity of effects a total hysterectomy now placed on my sexual health and desire.

The doctor didn't explain or prepare me for this AWFUL disconnection from sexual self. Doctors here in NY say, just accept menopause. They have not guided me back to my original passion for life.

I'm reaching out for guidance. I'm alone but it's OK.

I'm willing to "work out" with whatever natural creams or dildos you recommend.

Hope to hear.??

Elaine
SIX STEPS BACK
Hi Elaine,
I'm really glad you are taking action to keep yourself sexually healthy after your hysterectomy.
Forgive your doctor, sweetie. They just are not trained to know the sexual remediation part of the puzzle. It's not their fault. They mean well. Being mad won't help you get better. Just forgive and forget about that, honey.

Unlock Additional Members Only Content
Please login or register for a Free Membership to view this content.
First thing I want you to do is to watch this wonderful video with my dear friend and board-certified ob-gyn Dr. Felice Gersh.
Felice ran the entire gynecology department at the University of California Irvine hospital. She is truly one of the most amazing lady docs on the planet today. I am blessed to call her my friend.
You'll see that you are not alone in your upset about how your hysterectomy affected your sexuality. But I can tell you it IS possible to get those loving feelings back stronger than ever.
There are a couple of body-based practices I'd like you to begin with.
The first is to start on my supplement called, FLOW. This is made from organic watermelon, spinach and cherries and gets your blood flowing right down to your genitals again.
Blood flow is the most important part of healing that tissue and getting pleasurable sensations to return again.
FLOW Brings The Tingles Back Below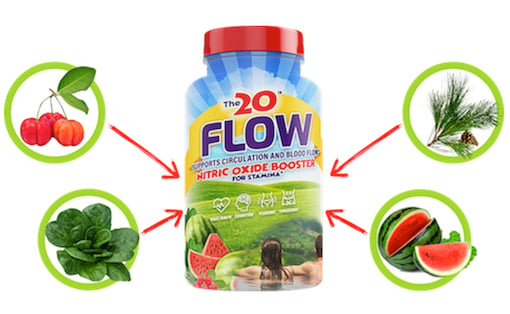 Second, I recommend you start using the VFit every other day. This is an intimate wellness home device.
The
Unlock Additional Members Only Content
Please login or register for a Free Membership to view this content.
The heat stimulates collagen growth in your vaginal tissue to increase resiliency.
The vibration supports muscle tone.
The red light stimulates your mitochondria to boost energy production to stimulate the cells of your vaginal mucosa.
Tightening, tone, healing, calming, pleasure… these are some of the words I'd use to describe the VFit.
I use mine consistently. It feels really, really delicious and I'm always sad when the session is over!
One thing I will say is that this device is pretty powerful, so you need to charge it between uses.
You will find the VFit not only rehabilitates your vaginal system, it feels delicious and nurturing.
JoyLux gives me a $50 discount for my fans and followers.
Use promo code SUSAN to save $50 here:
Unlock Additional Members Only Content
Please login or register for a Free Membership to view this content.
https://trustyclick.com/vfit
[/am4show]
It's not a "vibrator" though. It won't give you orgasms.
Once you're using the VFit consistently and feeling like you want a little more sexual/clitoral stimulation, I recommend you add in the Lady Bi vibrator.
Unlock Additional Members Only Content
Please login or register for a Free Membership to view this content.
This vibrator has two motors, one internal and one external.
You can begin just by putting it on your clitoral area and rubbing it all around the outside of your vagina. Vibrate the tissue under your mons, your labia majora and between your labia as well as up and down the slit from your clitoris to your perineum. Get all that tissue stimulated.
The combination of the FLOW supplement with the VFit warmth and light and the Lady Bi vibrations will bring healing blood flow and pleasure to your genital system.
Over time you can work the Lady Bi up into your vaginal area and rest the small pad on your clitoris. Give yourself as many orgasms as possible as many days of the week as you can.
You can turn off the Lady Bi clitoral motor and just pleasure yourself internally and vice versa. This gives you the ability to experience vaginal orgasms as well as clitoral orgasms.
Take time to pleasure your breasts and nipples as you pleasure your genitals. This will increase contractions between both locations, intensifying your pleasure and blood flow.
Though the VFit comes with a Photon Gel, I just use my organic avocado oil I get by the gallon from Amazon. Use as much oil as you need when you're rehabilitating your vaginal area.
Talk to your doctor about bio-identical hormone replacement therapy. A combination of estriol and estradiol, along with some testosterone and then progesterone at night is a balanced combination that suits most women. This will keep your vagina lubricated and healthy as well as protect your heart and cognitive function, increase your sex drive and help you sleep.
The best doctors are functional medicine doctors for bio-identical hormone replacement. But you may be able to educate yourself and get your doctor to order what you need through your medical system.
I have many excellent videos about which tests to get, how to talk to your doctor and more on my Better Lover
Educate yourself before talking to your doctor.
And finally, read some erotica. Try the Best Women's Erotica series curated by Rachel Kramer Bussel and see if you like her style of compilations.
There are a lot of sexy stories you can read to get you turned on. Yes, you need to work on your body. But you have to take into account your spirit, your goddess energy, bringing in dance, movement, walks in the woods…
You've been through major surgery, angel. Nurture yourself back to health and let me know how it goes.
Sending you healing love from my heart to your womb.