Masculine Feminine Dirty Talk Tips (VIDEO)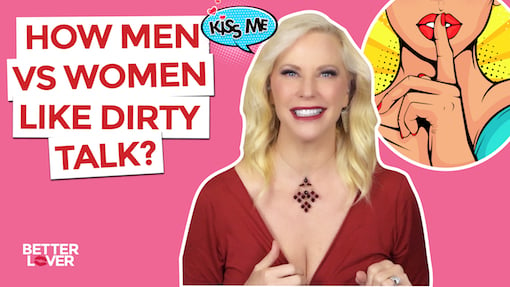 Welcome to 2020! It's a new year and it's a wonderful opportunity for you to get even better at playing with the pleasures of masculine/feminine dirty talk dynamics. 
Don't miss my "dirty talk vocalizations" at 4 minutes in…
I give you exact things you can say based on what a man versus a woman wants to hear.
You see, men and women get aroused and "in the mood" very differently. 
That's why in today's video, I'm going to explain in detail how to use your words to titillate your lover. 
Check Out My Video "Masculine-Feminine Dirty Talk Dynamics"
TURN ME ON 
This video is part of a new Dirty Talk series where I bring my Dirty Talk ebook to life for you.
Whispering sweet nothings thrill us all.
Being guided and encouraged, appreciated and respected for our bedroom skills are all valuable plus ups to everyone's sex life.
Understanding the various ways to incorporate sexy talk into your love life is definitely worth exploring…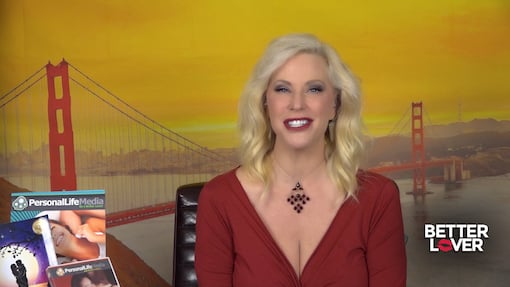 I also want to give you my Dirty Talk book as my gift.  And I do want something in exchange. I'm trying to get to 100,000 YouTube subscribers.

Will you please subscribe to my YouTube channel while you're there? It helps me BUNCHES and I am so generous to you. I'd really appreciate you subscribing and it costs nothing.
Now, back to the Dirty Talk book I am giving you:
Inside, you'll discover how to get your partner to want to try talking dirty… 
How to recognize your lover's dirty talk style… 
How to sound sexy and steamy, and not strange… 
Dirty talk fantasies you and your lover will want to try… 
And much more. Always more!
Download My FREE Dirty Talk Book Here ⇐ Talk Dirty To Me