How You Choose A Prostate Stimulator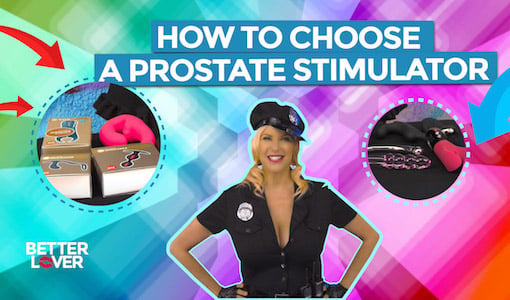 I'm going to have to arrest you… 
For not having as much orgasmic pleasure as you can possibly have. 
In today's video, I've got on my "bad cop" costume and I'm ready to inspect every inch of my lover. 
And instead of a baton, I've got a whole table full of prostate stimulators for maximum prostatic ecstatic orgasms. 
Click Here To Watch My YouTube Video ⇐ Me And My Prostate Stimulators 
HANDS IN THE AIR 
A lot of guys still have not had the pleasure of experiencing P-spot orgasms. 
And that's why I want you to watch today's video all about them, and the tools you need to achieve the most exciting type of orgasm a man can have. 
Each one of the toys I'm going to be playing within my video is all made of the best, high-quality materials. Not those soft, jelly-type novelty items that may be harmful to you. 
PLUS… 
Some of these toys are his&hers, meaning you and your lover can enjoy them together at the same time while you make love. 
Want to know more? I know you do. 
Click Here To Watch My YouTube Video ⇐ Me And My Prostate Stimulators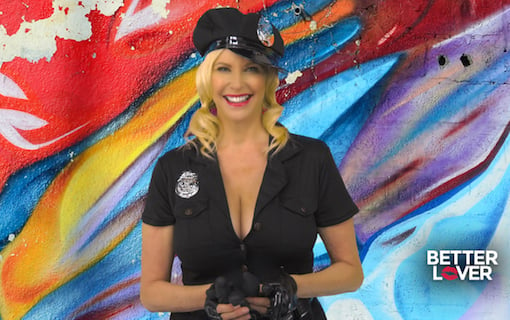 I also want to give you my G-Spot Toys guide for FREE. 
Inside, I talk about the very best G-Spot toys that I wholeheartedly (and orgasmically) recommend and love to use.
Yes, I do use them! 
You'll also get to know which ones are good for certain sex positions, for couples, for self-pleasure, and for certain unique kinds of pleasures. 
When you get this toy guide, you will also receive a link to an EXPLICIT How-To Video so you know how to use these toys. These toys used incorrectly can hurt a gal, so you gotta know what the heck you are doing.
Download My G-Spot Toys Guide For FREE ⇐ Link Is In The Video Description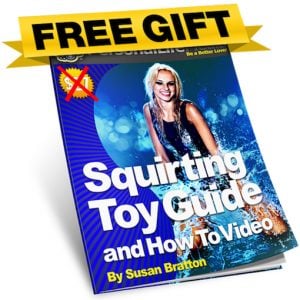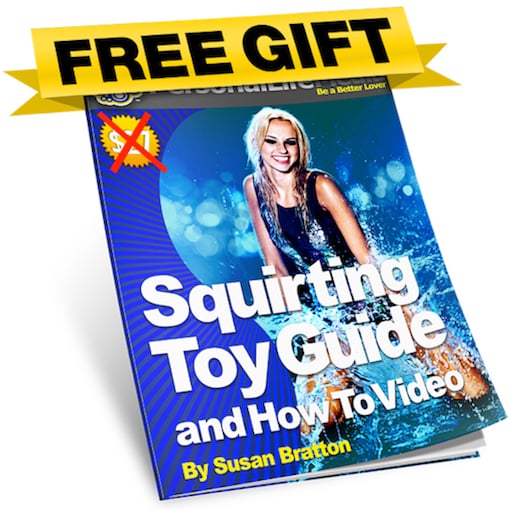 Thank you for helping me hit 50,000 subscribers! If you're not a subscriber yet (it's free)  can you please subscribe to my Better Lover YouTube Channel? You just sign up with your email. Subscribing sends the signal to YouTube that my videos are valuable and helps me grow. I really appreciate it.


Any links I mention in the video can be found under the video. Click "SHOW MORE" on the left on your computer. Or click the little TRIANGLE on the right on your phone and it will expand to show the links and transcripts.  
Check Out Your FREE Gifts Here ⇐ Link is In The Description Below The Video