You probably know how much I love getting dressed up in my silly Bavarian Blowjob Barmaid character and making fellatio technique videos. 
Tim's birthday is coming up and I asked him what he wants. He requested a blow job from the Bavarian Barmaid.
I laughed and said, that's a gift for ME, silly!

I love it when he asks for a blow job. It reminds me to give one to him. And I like to be wanted. And I love to give him what he wants. I like fellatio because I just take my time and enjoy myself. I use his tool for MY pleasure, and that is what gives him HIS greatest pleasure.
Why? Because there's some super-sensitive and highly-pleasurable erectile tissue down a woman's throat. And when stimulated the right way, and when the woman allows herself to surrender to this kind of pleasure, she can experience orgasms while giving a deepthroat blowjob. 
In today's video, I'm going to explain how a lover can work their way up to having oral orgasms from giving fellatio. 
I hate the way deep oral is depicted in porn. Porn has robbed women of their pleasure possibility. 
In reality, going down on a man can be a very heart-connected, slow and sensual and highly orgasmic lovemaking practice for both partners. 
Watch My YouTube Video "Deep Throat: Blow Job Fellatio"
GO DEEP  
In this video, I give you my best tips and techniques to make deep throating incredibly easy for your lovers. 
I'm also going to talk about what the Japanese call "Irrumatio," which is when lovers co-create a special kind of deepthroating experience where the woman surrenders to her man as he in turn gently and lovingly takes control of the movement. 
And while this may sound advanced, I'm going to give you some tips to get there in no time.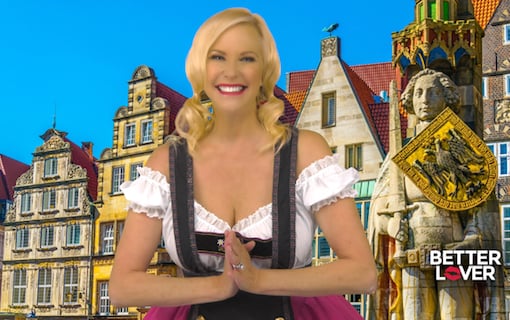 I also want to give you another special gift. 
It's all about how you can make your oral sex life ten times better. 
Imagine your spicy sex life if both of you can learn these four oral sex intensifiers. What a rush! 
And I want you to have this for FREE.
Click Here To Get 10x Your Oral Sex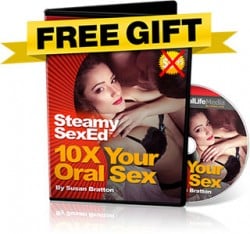 We also have a program for penis-owners called, The Blow Job Secret by none other than our sexy Sloane Fox. In this inexpensive little ebook series, you discover how to get your woman to LOVE going down on you…. ALL the way down!
Trust me. If you haven't experienced this yet, you definitely want to.
The Blow Job Secret comes with three free pleasure reports all for $9.95.
The Blow Job Secret ⇐  Special Link Just For You! Our valued member!