Sex After Hysterectomy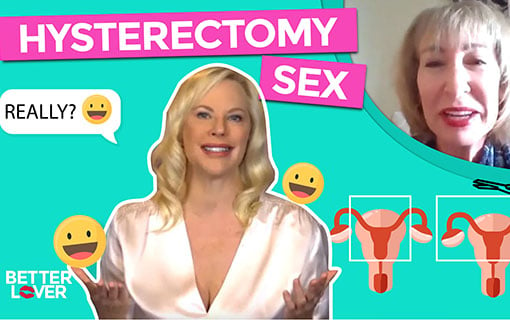 "Can I have A-spot orgasms after a hysterectomy?"
"Do they take the clitoris during a hysterectomy?"
"Will my wife's libido come back after her hysterectomy?"
"Can women who have had a hysterectomy still enjoy female ejaculation?"
What happens to a woman's sex life after a hysterectomy? 
Will there be pain? What are the complications? How does a woman process to move forward emotionally and physically after a hysterectomy? 
Is intimacy with a lover still going to be the same? 
That's precisely what Dr. Felice Gersh and I are talking about in this video today. 
Dr. Gersh is a double board-certified OB/GYN, she ran the women's health department at UC Irvine and she is the medical director of the Integrated Medical Clinic in California. Dr. Gersh speaks around the world on leading-edge women's' sexual health issues. She is really a BIG DEAL. I'm lucky to know her and even more lucky she was willing to do this video with me.
Watch Our YouTube Video Here ⇐ Sex After Hysterectomy 
BLOSSOM BEAUTIFULLY 
Dr. Gersh is also going to talk about simple vs radical hysterectomy, as well as why 17% of all hysterectomies are unnecessary. 
Going through a hysterectomy is a BIG change for any woman, and there are certainly a number of steps she has to go through to move forward in a healthy manner. 
We also give you some of our own personal advice on how a woman can get intimate again after this procedure. 
Check Out Our YouTube Video ⇐ Hysterectomy, Intimacy, And Sex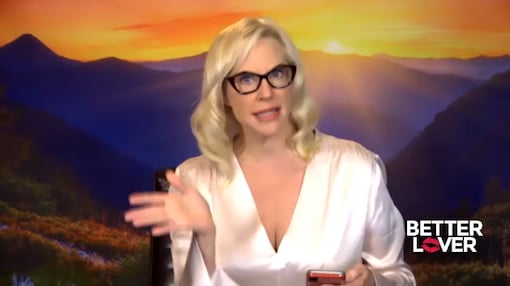 Please, I need you to subscribe to my Better Lover YouTube Channel. It's free. You just sign up with your email. Subscribing sends the signal to YouTube that my videos are valuable and helps me grow. I really appreciate it.


The links I mention in the video can be found under the video. Click "SHOW MORE" on the left on your computer. Or click the little TRIANGLE on the right on your phone and it will expand to show the links and transcript.  
Check Out My FREE Books Here ⇐ Link is In The Description Below The Video