How To Get Over Being Mad In 3 Easy Steps Watch My Video

Have you ever had one of those days where you're just absolutely furious? Or you are holding a grudge for years and you know you should get over it but you can't?
Friendships, families, relationships, careers, and entire futures can shift in an instant from a decision or action made while angry.
And your life can be put on hold—you can get STUCK when you can't get over being mad.
That's why today I'm going to show you a video segment I did with "Your Life Arizona," where I talk about my F.A.B. Formula…
The 3 easy steps you can take any time, anywhere to get from being furious and mad to happy and glad.
COOL DOWN QUICK
These simple, quick-and-easy techniques are absolute lifesavers.
In the heat of the moment, when you or your partner are not in your best and most loving state of mind, it helps to know about these 3 steps to shut all the negative energy out…
And focus on getting back into a mindset and space that fosters love, warmth, intimacy, and understanding.
I also want to let you know about one of my most best-selling, and most foundational books called Relationship Magic.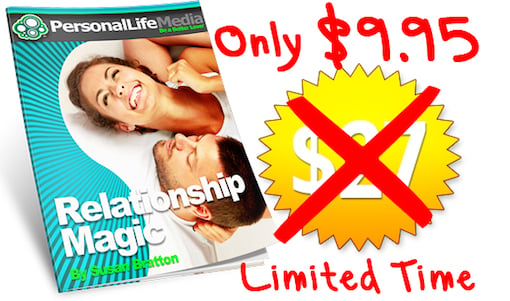 Inside, you get my magic secret to improving ANY relationship, regardless of what issue you're going through, and what stage of the problem you're already in.
Stop guessing, and know exactly what your partner needs and craves from you.
Thank you for helping me hit 100,000 subscribers! If you're not a subscriber yet (it's free) can you please subscribe to my Better Lover YouTube Channel? You just sign up with your email. Subscribing sends the signal to YouTube that my videos are valuable and helps me grow. I really appreciate it.