Angela wrote, "Can I get an article about feminine submission? I need more help with role-playing."
What does it mean to be feminine? 
I'm not talking about gender or sexual orientation. I'm talking about your essence and energy. A person can have both masculine and feminine energies.
Instilling order, stoicism, and charging ambition is masculine energy — while adventure, enjoyment, and emotions embody feminine energy.
My good friend Amara Charles and I have a new video about how you can draw closer to your feminine essence and energy, your divine feminine, what Amara likes to call the Shakti Queen.
I invite you to watch our video and prepare to ascend to your Shakti Queendom.
Click Here To Watch Our Video ⇐ How To Be More Feminine
YOUR FEMININE ENERGY
We also share five techniques to draw closer to your divine feminine essence.
You'll discover what it takes to release the blocks that keep you from achieving your divine feminine essence.
How to reduce negative emotions such as self-pity, victimhood, and insecurity in your life…
How to create excellent, loving relationships with multiple Dragon Kings… (Not that you have to have sex with them all. It's just that having many men in your life makes you attractive to even more people)
And so much more! This video series I did with Amara is classic content from our lifetimes of mutual training, all wrapped up in a bow for you, babe!
Check Out Our Video Here ⇐ How To Become More Feminine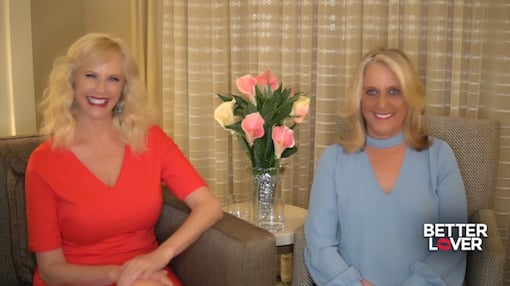 I also want to give you a FREE Gift, a collection of books from my good friend and fellow sex expert, Dr. Patti.
It's all about how lovers can escalate their sexual experiences with the help of the Expanded Orgasm practice.
This is touted as one of the (if not THE) best kinds of orgasms a woman can experience.
It's different from female ejaculation and may even be more pleasurable for the woman.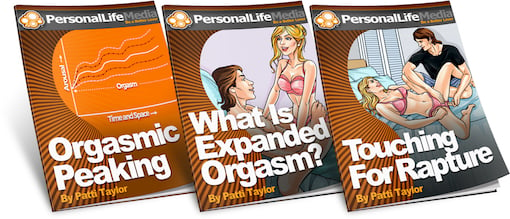 Click Here To Download The FREE Books ⇐ Step Into The World Of Expanded Orgasms