Pulling her orgasm out of her with Yoni massage.
A woman's yoni is like a flower with soft petals that want to be touched just so…
This video is for women and men both because foreplay takes teamwork.
I just love the way Amara Charles, sacred sexuality teacher and friend talks about yoni massage. Yoni is another word for a woman's genitals. Her approach is super enticing for both men and women.
For women, there's often a sense of wanting a certain something…
And for men, there's often a mystery surrounding the vagina…
Even guys who've seen dozens of vaginas find a woman's butterfly utterly amazing and mysterious.
That's why I love Amara's approach to yoni massage. She turns it into a conversation of sorts… a playful exchange between a lover's hands and a woman's delicate flower.
BEST PRACTICES FOR YONI MASSAGE ← Watch NOW (Expert advice)
Genital massage literally lays the foundation for a female orgasm.
What shocks the bejeezus out of me is that most lovers SKIP this step altogether.
When it comes to foreplay and getting a woman turned on, this is the single most important technique, hands down. Actually, hands ON… and eyes on the prize.
There are specific signs a "yoni whisperer" knows to watch for… signs that a woman is beginning to relax and open… you don't want to miss.
Watch this video and you'll never look at a yoni the same way again.
BECOME A "YONI WHISPERER" ← Watch NOW (Expert advice)
Of course, it's important to awaken and enliven her whole body first. We talk about that in this video tutorial as well.
You'll also get a key distinction that really turns lovemaking into an adventure: the difference between pushing her toward orgasm and pulling her orgasm out of her.
You're soooooo going to love how that little reversal changes EVERYTHING!
Amara also has a free audio gift for you called, Self-Pleasuring into Orgasmic Bliss.
Directions on how to download this for yourself are in the below.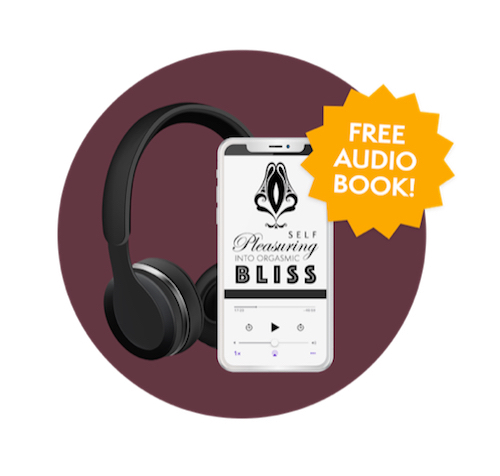 Pay it forward with a little love? Subscribing to my YouTube channel is free and helps me reach more sexual seekers like you. If the video is age restricted, YouTube just needs you to sign in with your email. Easy peasy.


Where do you get the audio freebie? The links I mention in the video can be found under the video. Click "SHOW MORE" on the left on your computer. Or click the little TRIANGLE on the right on your phone and it will expand to show the links and transcript.