Reasonably healthy but suspect that something's not quite right? It could be chronic inflammation, which leads to disease.
Hey Sweetie!
Inflammation is a complex problem that affects a large percentage of the population. Sadly, our medical system focuses on overt symptoms and often overlooks the obvious.
If you don't have the vitality—sexual and general—you desire…
Body pain, joint pain, skin issues, or a lot of mucus (always clearing your throat to talk or constant nasal dripping)…
If you have ED or sensitivity loss and trouble orgasming…
Sleep issues or a lot of stress…
If your social and spiritual life isn't as satisfying as it could be…
This video will give you a framework for understanding if chronic inflammation might be at the root of your suffering.
Click Here To Watch My Video ⇐ Underlying Cause Of Common Health Problems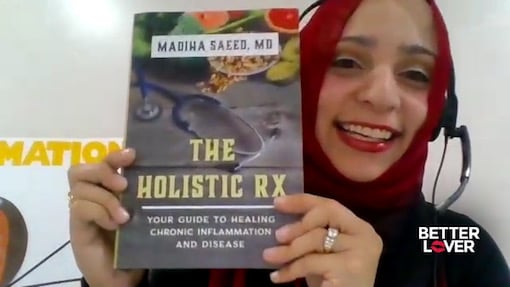 Dr. Madiha Saeed titled her book The Holistic RX because it's exactly that… a holistic prescription for health and well-being.
Listen in on this conversation I had with her, and you'll have a concrete action plan on how to get an excellent baseline to build on to improve your health… both sexual and overall.
Click Here To Watch My Video ⇐ Underlying Cause Of Common Health Problems