Today's video is going to get very naughty and very sensual.
You see, many of my fans ask me what to call their lover's genitals (and their own) during dirty talk AND when they're making love.
That's why my good friend, Amara Charles, and I made a video all about the many wonderful, sacred, and sexy words we use to call our genitals.
Click Here To Watch The Video ⇐ Penis, Vagina, And Sex Slang Words
SEXY SLANG WORDS
Have you heard what tantra people call the penis and the vagina?
How about the name they call the G-Spot? It's very erotic.
I love how sensual and heart-connected these words can be. Amara and I held nothing back.
We're not just aiming for sweet nothings here.
We want to TURN OUR LOVERS ON!
After watching the video, you're going to have a TON of new words to call yours and your lover's gorgeous bits.
Again, Here's The Video To Watch ⇐ Penis, Vagina, And Sex Slang Words (Gets Naughty)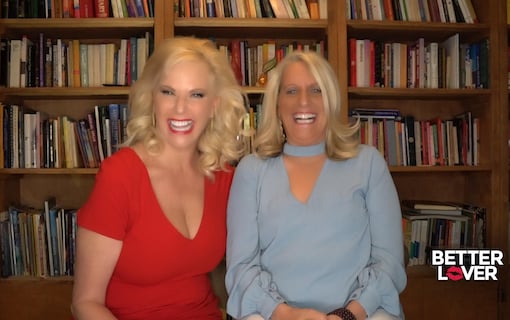 I also want to give you my Dirty Talk book for FREE.
Inside, you'll discover how to get your partner to try talking dirty…
How to recognize your lover's dirty talk style…
How to sound sexy and steamy, and not strange…
Dirty talk fantasies you and your lover will want to try…
And much more.
Download My FREE Dirty Talk Book Here ⇐ Talk Dirty To Me