I'm sure you've heard me talk about the O-shot, or the Orgasm shot before.  I've had three of them. It gave me the orgasms of a 35 year old.
If you're a woman and you're interested in the O-shot, you probably have questions about the procedure.
Is it safe? Is it painless?
Does it really intensify orgasms?
I flew to Fairhope, Alabama to meet with, Dr. Charles Runels, inventor of the Orgasm Shot, Priapus Shot and Vampire PRP Protocols.
Watch Our Video Here ⇐ Your Questions About The O-Shot… ANSWERED
THE O-SHOT, EXPLAINED
We also go through the many reasons why women SHOULD go and get the O-shot.
Not only does it help increase and revive the clitoris' ability to experience pleasurable orgasms, the O-shot also helps with a number of other issues women have with their sexual health.
Pain. Discomfort. Leakage.
We talk about ALL of the reasons and more in the video below.
Click Here To Watch The Video ⇐ Common Questions About The O-Shot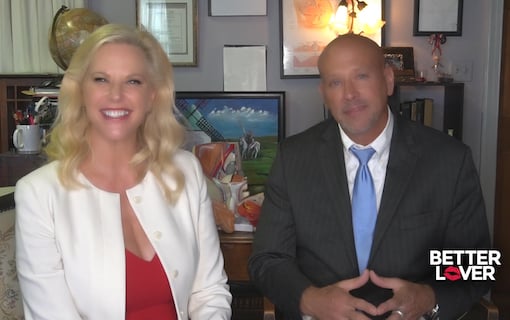 Susan With Dr. Charles Runels
Dr. Charles and I also want to give you a book we did together on all PRP procedure called The Orgasm Shot.
You Can Download The Book For FREE Here ⇐ Link Is Under The Video Descriptions
Please, I need you to subscribe to my Better Lover YouTube Channel. It's free. You just sign up with your email. Subscribing sends the signal to YouTube that my videos are valuable and helps me grow. I really appreciate it.


The links I mention in the video can be found under the video. Click "SHOW MORE" on the left on your computer. Or click the little TRIANGLE on the right on your phone and it will expand to show the links and transcript.  
You Can Download The Book For FREE Here ⇐ Link Is Under The Video Descriptions