How To Have Safe Hot Sex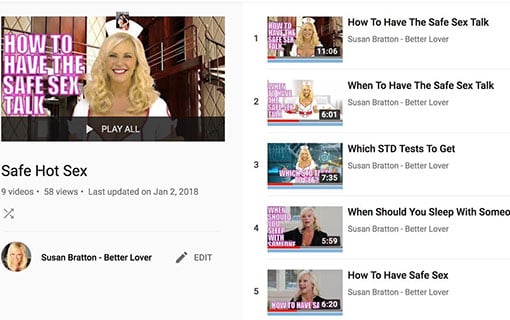 Video playlist: Avoiding STI's and Having FUN!
Subscribe for free to my Better Lover YouTube channel.
Most people think using a condom keeps you safe from STI's. Sadly, it does not.
If you're in a monogamous relationship, please forward this vital information to a single friend.
I made you a playlist of videos about having safe, hot sex. ⇐ Watch Now
PROTECT YOURSELF!
While you're watching, please subscribe for free to my Better Lover channel. That way YouTube knows my content is valuable enough to show others.

I'm putting tremendous energy into my videos for you. Thank you for helping me reach 50,000 subscribers this year by clicking here!