Plus "Which STD Tests To Get" Video
Turn yucky into lucky: "Being open and honest about this touchy subject makes it all the more likely that you will get lucky."
Which STD Tests To Get ⇐ Watch
How To Have The "Safe Sex Talk" ⇐ Watch
When To Have The "Safe Sex Talk" ⇐ Watch

You're turned on and full of anticipation… curious to see if the chemistry between you and your new sweetheart will ignite in flames of passion. You start peeling off each other's clothes, grinding into one another's hips…
The last thing you want to do is hit the pause button so you can have "The Talk."
Your first time making love with someone new can be both exciting and edgy. In this video series, we're going to talk about BOOSTING the excitement by smoothing out one of the biggest causes of edgy feelings when you're with a new lover: concerns about safe sex.
The heat between you and a new partner will increase tenfold if you create openness and safety before you get busy. (The same is true if you're with a former lover you haven't seen in awhile.)
This is especially important for women because she needs to feel safe to fully surrender.
It's equally important for a man. Why? Because if he has unasked questions and unspoken concerns buzzing around in the back of his brain, he'll rob her of the single most important thing a man can bring to a lover: his full presence.
That's why I made these three short videos for you. I want you to be better lovers for each other from the very first time you split the sheets!
In the first of these three short videos, we'll explore:
How To Have The "Safe Sex Talk" ⇐ Watch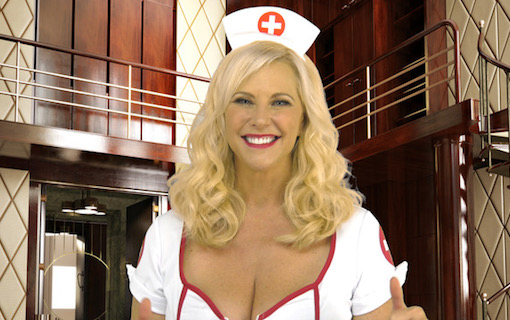 You may be surprised to learn that an estimated 20% of sexually active students intentionally misrepresented their sexual history to their partners.
Now, you may think, "Yeah, well… they're just kids." But we all know safe sex isn't an easy topic to broach; it's tempting to sidestep "The Talk" at times. This video will make it a whole lot easier to open the discussion and feel comfortable talking about the hard stuff.
Here's what you're going to discover:
The specifics of what to cover above and beyond your test results.
The twenty—that's right TWENTY—infections you can get from having sex.
Why condoms don't always protect you.
Why women are more at risk for STDs and less likely to have telltale symptoms.
The eight most important questions to ask during a Safe Sex Conversation.
Why it's important to discuss your sexual history.
Herpes: facts and fictions.
How to protect your lover if you do have Herpes.
Now that you know HOW, let's talk WHAT. In this second video, I drill down specifically on:
Which STD Tests To Get ⇐ Watch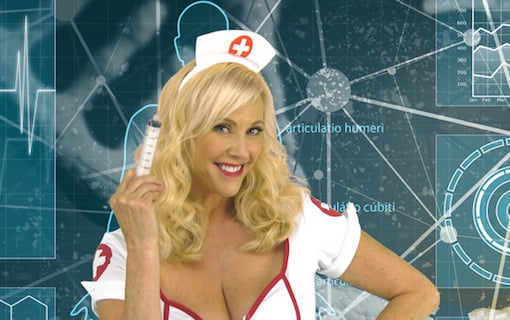 It may surprise you to learn just how many STIs are out there and how easily you can get infected or spread an infection without even knowing it. That's why it's so important to get informed and get tested often if you're not in a monogamous relationship.
Here's what we'll cover in this video:
All the tests you should ask for to make sure you get a complete STI panel.
What you can do to protect yourself from all three kinds of hepatitis.
The latest on sexual transmission of Lyme disease.
The connection between Lyme disease and syphilis.
How long it takes for STDs to show up on tests.
How to protect your other partners if you had unprotected sex.
What you can and cannot do SAFELY until you both get your test results.
The ins and outs of fluid exchange and what to do if you're postponing wet sex.
Why STIs are on the rise among teens and what parents can do about it.
Okay. We talked about HOW, we talked about WHAT, now… you guessed it, let's talk about WHEN.
When To Have The "Safe Sex Talk" ⇐ Watch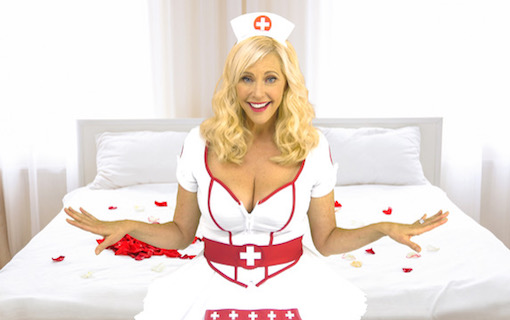 A friend of mine likes to quote the surfer's creed: "Give respect to get respect." That's really what you're doing when you take the initiative to discuss safe sex. You're giving your prospective partner RESPECT. And you're also giving them a heck-of-a good reason to RESPECT YOU in return.
Here's what this video reveals:
What to do if you're a first-timer and have never initiated "The Talk" before.
How to handle push-back.
Why you absolutely must not wait until you're about to get it on.
The side benefit of asking a woman to tell you what her boundaries are.
Exactly what the often-used and somewhat confusing word "boundaries" means.
Who should be responsible for bringing the condoms.
What you gain by overcoming your shyness about having a safe sex discussion.
As always, I am honored that you trust me to bring you the kind of information that can make you a better lover. I want you to have a life full of passion and fulfillment both sexually and emotionally.
I promise you, watching these videos will be time well spent. You'll no longer walk around (sleep around?) thinking that talking about safe sex practices is yucky. Rather, you'll walk around knowing that being open and honest about this touchy subject makes it all the more likely that you will get lucky.
Which STD Tests To Get ⇐ Watch
How To Have The "Safe Sex Talk" ⇐ Watch
When To Have The "Safe Sex Talk" ⇐ Watch
Please subscribe to my Better Lover YouTube Channel. ⇐ WatchClick This Link to let YouTube know my content is valuable. Your subscription is free and simply increases the number of people YouTube shows this important information to. Thank you!