My Expanded Orgasm practice has taken me from intense focus to achieve a single clitoral orgasm to orgasm just by thinking sexy thoughts when I'm excited. I can come from the nipple, clitoral, G-spot, perineal/anal, oral stimulation and kissing, and even a foot or stomach massage. And you can too. This is my orgasmic pleasure map. (Yes, both men and women are naturally multi-orgasmic — you need the map to the territory.)
I can come all these ways quickly because I've expanded my pleasure map. And you can too.
The practice of Expanded Orgasm has both partners focused on just the receiver's orgasm. Unlike "regular sex," where you are getting off together; Expanded Orgasm is mindful attention to one partner's pleasure. When you focus on feeling all the sensations – when entirely receiving and enjoying orgasmic stimulation – your ability to perceive happiness naturally grows.
Over time, your pleasure map grows, and your orgasms expand. You not only have more orgasms, but they also feel better. Expanded Orgasms also last longer over time. And they spread pleasure around your body, rather than only in your clitoris.
Get 3 Free Pleasure Reports Including "What IS Expanded Orgasm?" ⇐Learn How To Give and Receive Expanded Orgasms (A simple clitoral stroking technique for partners.)
This is my beautiful mother, Lauren. She has suffered from Chronic Pain for many years. Over time her pain map has expanded. Doctors now know that you can use visualization and the neuro-plasticity of your mind to shrink your pain maps.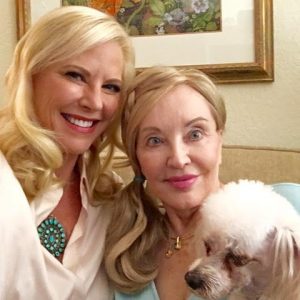 ORGASMIC PLEASURE MAP
Much of what you can do to shrink a pain map can also be used to expand your pleasure map, including a focus on pleasurable sensations. What feels good? Smells good? What turns you on? What sounds sexy? How can you move your body, so you feel more pleasure?
In setting up your lover-space for an Expanded Orgasm practice, you set the room to a suitable temperature. Get something nice to drink. Light a scented candle. Have a foot or body massage first. Look into your lover's eyes and connect with them.
The more you mindfully flood your body with pleasurable sensations, the more pleasure you can experience.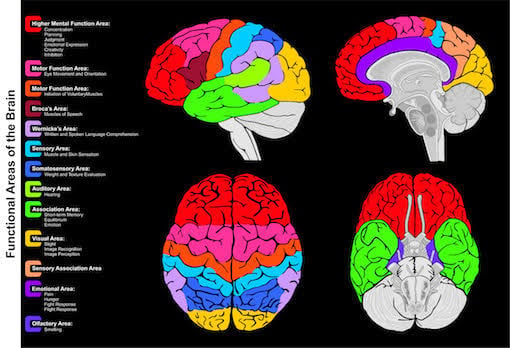 MINDFULNESS AND GROWTH
The more "brain science" and "mindfulness-awareness practices" increase, the more you can harness the power of your mind.
Read a book called The Brain's Way of Healing in which Michael Moscowitz, MD, completely reversed his chronic pain by visualizing SHRINKING the place in his brain where pain signals come from.
If you know ANYONE with chronic pain, I recommend this book.
I'm fascinated with the neuroplasticity of our brains and cutting-edge techniques that tap into the mind's power.