How To Know If She's Faking Her Orgasm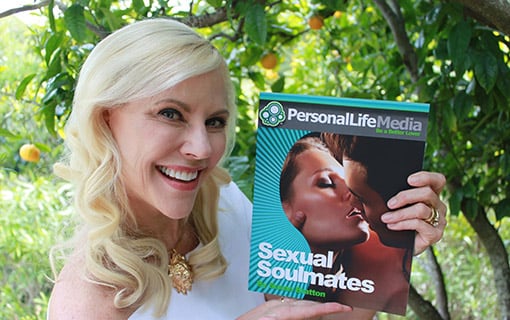 "Orgasm" is a vital nutrient to a woman's daily needs.
Keep your lover coming
. Make sure she has at least 3 square orgasms a day, 7 days a week.
I often get asked by men if women are really able to fake an orgasm.
If you have to ask, or aren't entirely sure, you need to work on your communication with your lover.
You're worried because you and your partner are probably not completely open with one another in giving and responding to feedback and working together to improve your relationship and sex life.
Here's what a reader said (and my response) below:
Sexual Soulmates ⇐ Read Chapter 4: The Sexual Soulmate Pact (About Agreements, Feedback Loop and Polarity)
Keep Her Coming ⇐ How To Make Your Woman Multi-Orgasmic
OPEN UP TO PLEASURE
==================================
"Hello Susan. I took your advice last time on actually helping my girl get over her past sexaul experiences and not really being to judgemental or picky.

I guess I got caught up in my own insecurities and it turns out it helped not only me, but empowered her resolve some old pent-up emotions.

I always had this one question — I know women can have different types of orgasms, but still…

How can you tell if she's faking it?

I assume when a woman has an orgasm, her vagina/whole body has little spasms. Basically, she's gonna tighten up and clench the muscles in her pelvis. It's an involuntary response — it can't be faked, right?"
==================================
Glad things are working out.
A female orgasm response is such that you cannot tell with certainty whether a woman has had an orgasm or not.
There are all kinds of orgasms and orgasmic responses from moaning to contractions to flushing to externally imperceptible responses.
The only way to know for sure is for her to tell you.
As a man, creating a level of trust that makes it safe for her to tell you the truth is key to getting better at knowing when she's had an orgasm and when she hasn't.
Make an agreement that it's fine if you haven't yet given her one and keep working on it together.
Orgasm is a couples project. 🙂
So what you should do right now is to download my book, Sexual Soulmates, and read chapter 4.
It's about creating agreements and feedback loops, which are ways to make a "safe place" to communicate any feedback, concerns, questions, complaints or violent reactions without the other one feeling they've done wrong.
I show you how to do that in the book.
And once you establish that "safe place" with your lover, you can give her all the orgasms she wants and keep her coming, this time you'll be sure she's not faking it.
Sexual Soulmates ⇐ Read Chapter 4: The Sexual Soulmate Pact (About Agreements, Feedback Loop and Polarity)
Keep Her Coming ⇐ How To Make Your Woman Multi-Orgasmic