Clitoral Engorgement Activity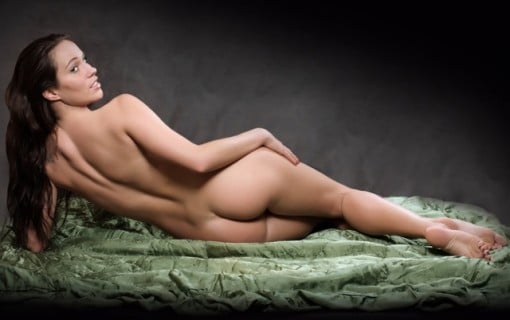 "Nothing makes a woman more beautiful than the belief that she is beautiful…" And nothing gives a woman's pleasure more beauty than multiplying, extending and expanding her orgasmic potential.
Have you given your woman her daily dose of orgasmic pleasure today?
Here's a wonderful way you can make your lover feel beautiful, precious and loved… and give her enormous levels of "orgasmic highs."
TALK TO HER SWEET SPOT
"I used to feel uncomfortable when my partner looked at my lady bits, but not anymore."
"After several years of marriage, in the last 3 months I started talking to her about the things I saw happening as she got aroused, which aroused her even more."
Every single woman on this planet can benefit from hearing about how beautiful our genitals are.
>>> ENGORGEMENT ACTIVITY <<<
This engorgement activity will help you accomplish quite a few positive things in your lovemaking:
1) As you verbally describe how her genitals change as they become engorged, she will actually get more turned on.
NOTE: There are a dozen actual sentences you can use right here if you don't know what to say.
2) She will begin to understand how beautiful her vulva is to you as you describe what you see.
3) She will open herself to you more and more as she feels your appreciation.
4) The engorgement that happens as you stroke and touch her will make her feel more sensation.
5) Feeling more sensation will help her have better orgasms.
The list of benefits of this couple's engorgement exercise is endless.
You will get better and better at it as you practice. She will begin to ask you to tell her what her labia and clitoris look like.
We women need to hear how pretty we are "down there." You simply can't tell us enough.
So, get a hand mirror and some lubricants.
Get comfortably arranged on pillows.
Make sure the temperature, light and sound are to your satisfaction.
And get pleasuring!
Hope you will take time to try this engorgement exercise and post a comment on the article for others to read.
Let's all support each other in growing our sensuality together.
This technique paves the way to expanded orgasms…
Expand Your Woman's Orgasms ⭅ 12 Exact Things To Say for this Clitoral Stimulation Exercise
Dr. Patti is such an amazing teacher. If you like this clitoral erection exercise, you'll love the Expand Her Orgasm Tonight program.
Inside there are 21 Erotic Sandbox Dates like this that get you exploring and appreciating the majesty of our sensuality.