How To Make Your Wife Beg For Sex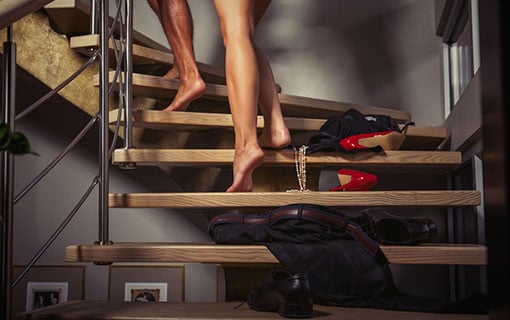 Limiting beliefs can damage your relationship and sex life. It not also limits desire, but also limits the pleasure received during lovemaking. Don't let limiting beliefs ruin the lovin'. Make her learn to lust for sex again by Reviving Her Drive.
Here's an email from a reader who's actively seeking ways he can make his woman feel as much sexual pleasure as possible so she will seek HIM out for sex for a change.
MAKE HER LUST FOR SEX
==============================
"Hi Susan,

I am trying to find out how to give my wife more pleasure during sex so she actually pursues me for sex instead of the other way around. She occasionally feels something but nothing on a regular basis (and nothing of the magnitude you describe it is possible for a woman to achieve). She has resorted to the belief that sex is for the benefit of guys as it gives her hardly any pleasure.

I have been trying to give her orgasms from oral sex but I think I just need a little bit of guidance as I am not sure exactly what to do. I am not even sure if I have found her clitoris or even how to stimulate it to excite her or what to do first to ensure she gets maximum enjoyment from it.

Any help would be greatly appreciated!

Thanks Susan,
Alexander (Not his real name)"
=================================
If you're somehow in a similar situation as Alexander, or you just want to make your relationship even better and sexually-fulfilling, let me share with you the same advice I gave him.
Your wife is in a mindset that makes it almost impossible for her to even enjoy sex.
When sex has never been good for a woman, she naturally believes it can't be.
The only way you are going to break her out of this limiting belief is to follow my four elements of revival inside Revive Her Drive.
The four elements get you romancing her and turning on her body again while you dismantle the beliefs holding her back from her pleasure. These are:
Creating polarity, trust and surrender.
Overcoming resistance and Escalation
Female psychology strategies.
Female anatomy and advanced sexual mastery techniques.
I suggest you subscribe to both Revive Her Drive and the Revive Her Drive Mastery Coaching modules to understand how to change her limiting beliefs and open her to her sexual potential.
I deal directly with how to overcome sexual inexperience in the Mastery Coaching modules that you get each month in addition to Revive Her Drive. You will need BOTH if your partner has been abused, shamed or in any way shut down sexually.
This page has a special offer for both programs. Normally $197 on sale, you can have Revive Her Drive for just $97 with this special link AND you get the first month FREE of the Mastery Coaching Modules.
It's NOT going to be FAST to get her to love sex.
But it IS possible.
It will take a while and you will have to stay positive.
The Revive Her Drive audios will keep you pumped up.
Go here to get it at the lowest cost I offer during this four-day sale. (Get it now! Try it for 30 days. I have a money-back guarantee.)
Absolutely get the Mastery Coaching modules with it because there are modules about dismantling limiting beliefs in it. You'll need that.
The first month of the Mastery Coaching is FREE.
Listen to and read everything first so you get the BIG picture.
Then you can cherry pick the techniques that you think will have impact in your relationship dynamic.
But do them IN ORDER.
Don't skip ahead and try to seduce her if you're not romancing her first, then awakening her body or it will backfire on you and set you further back.
This is a delicate operation… and do it in stealth mode.
Email me if you get stuck.
Let me know how it goes.
Her clit is right at the top of her slit. It's a little nub covered by a hood. In some women it takes a while to get it to pop out. Oral AND FINGERS with organic avocado oil will get it to pop out over time so she can feel more sensation.
This page has a special offer for both programs. Normally $197 on sale, you can have Revive Her Drive for just $97 with this special link AND you get the first month FREE of the Mastery Coaching Modules.