Well, one day I woke up and told her when we were 56 and 54…"This is a bunch of BS!!! We are either going to figure out how to show each other how we really feel…or end this because I AM NOT A HAPPY MAN!!"
His wife started calling him a "sex god" just 2 days after he started listening to my Revive Her Drive program.
I just received an email from a guy who was ecstatic about how great the advice I gave him worked for his relationship and sex life.
Although I'm not one to brag, I want to point out that the reason my "four elements of revival" worked so well for him is because it's been tested on THOUSANDS of wives (and even girlfriends).
Nobody tells men how to keep their wives turned on for years on end… and many people believe the chemistry naturally dies. This is NOT TRUE. Your sex life can keep getting better if you know what to do.
Scroll down and keep reading about how this lucky man came from "No sex life" to "WOAH!!! SEX LIFE!" just 2 days after he started listening to Revive Her Drive. (You get audios and transcripts to read so you can follow the four steps to sensational sex.)
Here's what he said.
Revive Your Woman's Sex Drive <=== Bring Back Passion, Intimacy And Amazing Sex In Your Relationship
WOAH! SEX LIFE!
========================================
"Susan,

You have really, really, already helped my wife and I so much. We both thank you from the bottom to the top of our hearts!!! Here is our story:

We were 23 and 21 when we were married. Been married now 33 1/2 yrs.

I am quite sure we have both been faithful.

My wife got pregnant after 4 months of being married. Then 1 1/2 years later, our second son came along. So to be honest, we never really got to get real close as a couple.

Our love-life sucked.

Brenda grew up in the midwest with old time values. So, things like oral sex were always taboo!

So I went through life getting very little love wondering what I was doing wrong, and not understanding a woman and what her needs were…(today I am really pissed because of the years we wasted…my fault!!!)

Well, one day I woke up and told her when we were 56 and 54…"This is a bunch of BS!!!
We are either going to figure out how to show each other how we really feel…or end this because I AM NOT A HAPPY MAN!!"

And I went on a journey to try to figure out what went wrong with us. I knew she loved me and I loved her because we had stayed together all these lonely years. But …after long talks I am sure we both still remained faithful despite the lack of nookie.

And then I found Revive Her Drive.

Oh my God, Susan! It's as if you were a godsend.

Anyway, Susan I began reading RHD. After 2 days of intense study, I applied what you taught me, and slowly seduced my wife with small yeses.

I started her out with with soft kisses, then I gave her a full body massage w/orgasm… and she totally lost it on our very first night I started doing what you, my dear showed me!!!

Thank you so much Susan!!! Where were you all my life?!?

Why didn't you teach me this as a young man? I am totally pissed at myself though for being a sexual idiot!

But my wife and I truly thank you!!!

By the way, that first night, my wife orgasmed over 22 times that we counted!

She kept saying …"What are you doing to me?" right before she screamed so loud the neighbors 3 houses away could hear her!!! Talk about a proud peacock!!! Susan, my wife is definitely a multi-orgasmic and squirting woman (again on first try) thanks to YOU.

She is perfect.

Now me on the other hand, even though my wife calls me a god now because of what I can do to her…

Nothing makes me happier than pleasing my wife sexually with my fingers and my tongue for as long as she can handle it. And I get hard enough most of the time, but not every time.

In fact, we are trying to work on this but she has had a problem with her giving oral our whole marriage.

I am still reading and trying to apply what you girls are saying because it does work!

Can you tell me the absolute best way to get hard, hard, hard-ons???"

Love ya, JT
==================================
There you have it.
Just two days after reading Revive Her Drive and JT is a maestro at giving his wife the pleasure her body craves and deserves.
Revive Your Woman's Sex Drive <=== Bring Back Passion, Intimacy And Amazing Sex In Your Relationship
HIS WIFE CALLS HIM A SEX GOD
And that's because he had enough of lame sex, and swore to achieve an amazing sex life with his wife.
Now with regard to his wife's inhibitions with giving him oral, here's what I recommend.
Sloane Fox's book The Blow Job Secret. ⇐ Everything You Need To Get Your Woman To Love Going Down On You for $9.99
And for having more stamina during sex, and being able to have hard-ons that last all night long, it's important you not rely solely on one male-enhancement product.
You CAN get rock-hard erections from the penis enhancement shakes and supplements we personally recommend.
However, you also need to follow other routines such as:
#1 Eating healthy.
Scrap the junk foods like sweets, salty foods and unhealthy fats. All three can make you gain excess weight and fat, which lead to heart problems, diabetes and poor circulation. If there's less blood flow to your manhood, you're going to have to say bye-bye to getting hard and staying hard.
#2 Exercising daily.
Sitting on your butt all day will lead to being overweight and having poor circulation. And again, that's a no-no for your penis. Make it a habit to do even some light cardio every day. Even just a 30-minute to an hour-long walk will be life-changing. Squats are the ultimate dick hardner. Work yourself up to a few a day.
#3 Stop smoking.
Smoking not only messes up your lungs and leads to lung cancer, it also pollutes your blood as it circulates throughout your body from your lungs. This ruins everything, including your blood circulation, which again, kills your chances at rock-hard erections.
Notice a trend? Circulation, circulation, circulation.
#4 Use it or lose it.
Multiple studies with men experiencing ED show that manhoods shrink when not used. So don't stop having sex!
My advice for staying hard is to be present in the moment with your lover. Get out of your own head and focus your attention on all the wonderful sensations you're feeling as you and your partner are naked together in bed.
The more your woman can stroke and suck your penis, and the more you have intercourse, the more firm your erections will become.
#5 Properly exercise your penis.
There is a TON of information on our website about penis stretching exercises that enhance size, hardness and staying power. Just don't overdo them. Once per day is enough because it takes time for the penile tissue to recover.
#6 Use the right penis enhancement supplements.
The reason why I don't often promote penis products is because of what I just talked about above.
They won't work unless you take care of your body first.
But when you're eating, exercising, and stimulating your penis, you can turbocharge your erectile function with the right superfoods that promote blood flow circulation to your penis, increase your semen volume and support your overall sexual performance.
I recommend
Unlock Additional Members Only Content
Please login or register for a Free Membership to view this content.
capsules. Both have been known to give men who follow my advice stellar results. Neither work for everyone. It takes patience, experimentation and the five routines above to get your erectile function back stronger than ever.
Hope this helps you.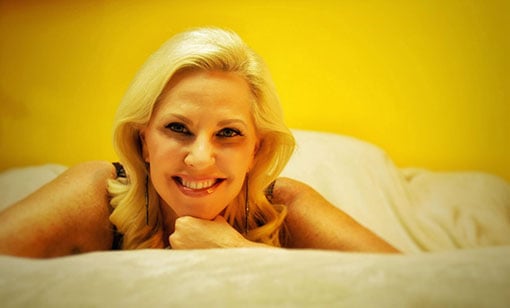 Try Revive Her Drive for a month and see for yourself that there are things you just didn't know that will get your wife loving sex with you again.
Revive Your Woman's Sex Drive <=== Bring Back Passion, Intimacy And Amazing Sex In Your Relationship