✅ 16 Loverspace Ideas Checklist
You have both a sexual accelerator and a sexual braking system in your body. These two processes activate your arousal.
Knowing what slams on your brakes and what steps on the gas for you in each moment of lovemaking will help you have more pleasurable sex each time.
Also, an understanding of sexual lubrication is important. Because a lot of people think that when you're "wet" you're turned on. Or if you're hard, you're horny.
Not so.
The most important feature of sexual arousal is context. Are you comfortable with your partner? Is it the right time and place for surrendering to your pleasure together? Are there any obstacles keeping you from letting go into desire? Is the "Loverspace" set for you to completely get lost in each other?
Here's a short video I made to answer the question: What Women Want Most In Bed.
What Women Want Most In Bed <== Watch The Video
Since a woman's desire is cyclical, she wants something different each time she makes love. One day she is feeling spunky, another day she needs you to hold her like a cherished angel…
You, whether you're a woman or a man, can proactively train your lover to let you know what you'd like in the moment.
What Women Want Most In Bed (Video) <== Train your Lover

The key take away in this video is:
Our environment is very important, especially to women.
Creating the environment for her orgasmic abandon will set the stage for passion.
Creating what I call, Loverspace, takes lovemaking to the next level.
Here is a checklist of 16 ideas for refining your loverspace:
✅ How to talk about what you want
✅ Grooming before the date
✅ Lingerie
✅ Mood Lighting & Temperature
✅ Sexy Play Lists
✅ Toys
✅ Hydration
✅ Pillows
✅ Bed Protection
✅ Lubrication
✅ Clearing the Air
✅ Cuddles
✅ Erotic Escalation
✅ Expanded Orgasm
✅ Engorgement
✅ Sex Positions
Listen to the audio that is a bonus for watching this short video. At the end of the video, click on the link at the top right corner and I'll give you details on this checklist.
Go over this list with your partner and get in agreement about what your personal Loverspace priorities are.
Then set the space to set the mood.
What Women Want Most In Bed (Video) <== Train your Lover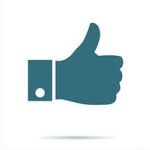 Please leave a thumbs up  or comment on the YouTube video if you have something nice to say.
Here are some fascinating facts about women's lubrication/wetness. (WETNESS DOESN'T MEAN READY)
For example, half the time men get erections, they are aroused. Half the time they are not. Erection does not equal "sexually turned on".
Yet there is only a 10% overlap between a woman's "genital response" (wetness and engorgement) and what her brain says is, "sexually appealing."
Women's vaginal lubrication is a poor sign of arousal. You have to ask her if she's turned on. And if she's turned on but her genitals are dry, just use lube. If she is wet, do not assume she is turned on.
Click on the link that pops up after you watch the video. It goes to a free MP3 called, The Orgasmic Fantastic Sex Date.
In this audio, I go over all of the ways you can set up the loverspace for complete surrender to your pleasure together. I will also send you an ebook with all the tips in the audio.

Subscribe to Susan Bratton's YouTube Channel "Be A Better Lover"