Ejaculate when you WANT to, and not a minute before.
Lock in the 2.0 Upgrades for FREE <== SPECIAL ENDS TOMORROW
Using the ME Breath technique gives you what we call an "ejaculatory choice."
You can go from having sex for just a few minutes to having intercourse where the two of you lose track of time and enter into an orgasmic state of bliss together.
The ME Breath is a body-based stamina technique that lets you gas and brake your arousal like driving a car where you can speed up and slow down as needed. It's more than just a "breath."
It's a Breathe-Squeeze-Thrust technique. <== Watch The Video
SALE ENDS TOMORROW
In the 5 short videos averaging 7 minutes in length inside this program, Jim breaks down the ME Breath into three steps:
➤ The BREATHE — which is a way of using your breathing during sex to turn up or slow down your arousal.
➤ The SQUEEZE — which is a very specific way of using your PC muscle to control your ejaculatory response so you can speed up or slow down your arousal.
➤ And the THRUST — a pelvic rocking movement that relaxes your urge to ejaculate so you can last longer while you're making love.
These three movements combine to keep you from ejaculating before you want to.
Do NOT TRY to figure the ME Breath out on your own. What happens is that you will actually make yourself come FASTER than usual!
It's a Breathe-Squeeze-Thrust technique. <== Watch The Video
SHE WILL LOVE THIS THRUST
The thrust not only relaxes your urge to come, but also penetrates her at a certain angle that feels absolutely heavenly inside her.
When you start doing the ME Breath during sex with your woman, she's going to ask you what you're doing… Not because it's weird. Because it's so sexy… Because it feels so good inside her.
The particular thrust style Jim teaches you is not a style that comes naturally to guys… and it's NOT what men see on porn (which is just for show, not her pleasure)…
So when he starts this particular thrusting style, she's going to be requesting it: "Baby, do that thrusting thing I love!"
When you combine the squeeze, the breathe and the thrust (COMMA) you can actually control your ejaculation and come when you want to come when you want to.
That's what the videos inside Multi-Orgasmic Lover for Men show you how to do — to bring those three components together so that you can continue thrusting inside your lady without worrying about coming too fast.
MOST MEN STRUGGLE TO LAST LONG ENOUGH
In our recent survey involving 3,978 men, 86.61% of guys say premature ejaculation is their biggest sex issue and wish they could have more stamina. If you never want to worry about coming too fast again…
And if you want to last as long as she wants you to…
And if you want to give her multiple orgasms from penetration…
And if you want to have these Energy Orgasms that give you ejaculatory choice — so you can have full-body orgasms without blowing your load until you want to — then you need Multi-Orgasmic Lover for Men.
It's the ONLY program that features the ME Breath — the most effective, natural stamina secret in existence.
It's a Breathe-Squeeze-Thrust STAMINA technique. <== Watch The Video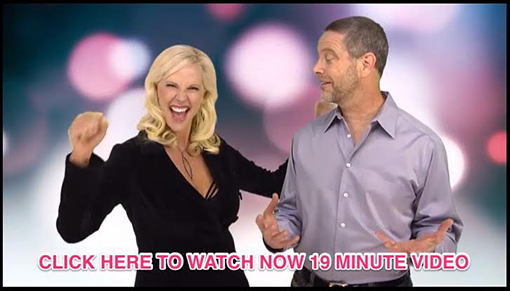 ME BREATH FOR STAMINA
There are so many benefits to learning this technique… but the SALE ENDS TOMORROW.
So watch now and decide for yourself you want this.
GET MOL 2.0 FREE UPGRADE WHEN YOU PURCHASE NOW <== SALE ENDS TOMORROW
Everything is digitally delivered. We keep a current copy in your member's area and you can download unlimited copies to all your smartphones, e-readers and computers.
As for the ladies, you can grab MOL 1.0 now for your man and lock in the savings. You can learn all the exercises and techniques together, and be part of the Sexual Mastery Inner Circle as well.
According my my survey, Multi-Orgasmic Lover for Men Opinion Survey, 96% of women want to be actively supportive in helping their man learn these techniques. This final sale is the best time to take advantage of "Multi-Orgasmic Lover for Men."
GET MOL 2.0 FREE UPGRADE WHEN YOU PURCHASE NOW <== SALE ENDS TOMORROW
Right now you have within reach of your fingertips everything you need to become the greatest lover your partner, or future partner will ever meet.
You'll discover from the ME Breath videos how to last as long as you want, and more importantly, as long as SHE wants… (So you can keep giving her all the body-shaking pleasure she can handle!)
You'll go through the crucial transformative process every man needs to go through to become a "Multi-Orgasmic Lover"… (This includes destroying sexual shame, building unstoppable confidence, connecting your heart and brain to your genitals, and exploding your sensory pleasures!)
You get profound techniques like the Jet Pack Accelerator, the Wild-at-Heart bundle, the Chi Breath and Energy Cock and more…
And after all this, you'll also get ALL the future MOL 2.0 updates and new techniques that we'll be publishing each month. All this for just a one-time or three payment option. And you get our 60-day money-back guarantee. Try it for sixty days and see for yourself this increases your stamina.
This buyout option is going away. Coming up is the LAST day that you'll be able to get MOL 1.0, then we're shutting it down and locking it away forever to upgrade it into MOL 2.0 in 2017. So before that happens, and before all this slips away and disappears forever, make the smart decision you've wanted to make for so long.
It's time to take the leap and transform yourself from a regular guy to a Multi-Orgasmic Lover.
So grab this chance before it's gone forever. We want you to rock your woman's world, at the lowest cost possible… and there's no better way to do that than by getting MultiOrgasmic Lover today. So take the leap, my friend!
GET MOL 2.0 FREE UPGRADE WHEN YOU PURCHASE NOW <== LAST CHANCE