Enter into a state of orgasmic bliss together.
Reminder: Get all upgrades to Multi-Orgasmic Lover for Men 2.0 when you purchase the 1.0 version by this Monday at midnight.
There are three categories of lovers.
They are novice, intermediate and advanced but what they are based on is not the number of lovers you've had or experience, it's based more on self-awareness…
Awareness of the impact YOU have on your partner…
How you take responsibility for your own way of being as a lover.
Instead of what you're doing to your lover, this model looks at how you are managing yourself and your own skills in the bedroom.
20 Men's Stamina, Sexual Mastery and Self-Awareness Techniques <== Multi-Orgasmic Lover For Men
NOVICE LEVEL
Novice lovers are those who do not actively learn any new techniques, they just try to figure things out on their own —or get their sexual information from porn.
95% of the male universe, sadly, treat their women like porn stars. This is creating an incredible amount of problems in bedrooms around the world.
So what are intermediate and advanced levels? Scroll down.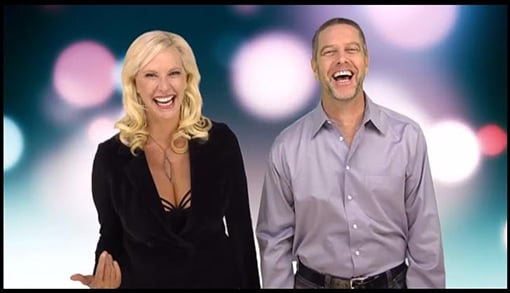 INTERMEDIATE LEVEL
Intermediate lovers are those who purposefully study female orgasm techniques. That's another 4.9% of all men. And that's good. Really good.
Using the ME Breath gives you what we call an "ejaculatory choice." You can go from having sex for just a few minutes to having intercourse where the two of you lose track of time and enter into an orgasmic state of bliss together.
The ME Breath is a body-based stamina technique that lets you gas and brake your arousal like driving a car where you can speed up and slow down as needed. It's more than just a "breath." It's a Breathe-Squeeze-Thrust technique.
In the 5 short videos averaging 7 minutes in length inside this program, Jim breaks down the ME Breath into three steps:
➤ The BREATHE —which is a way of using your breathing during sex to turn up or slow down your arousal.
➤ The SQUEEZE —which is a very specific way of using your PC muscle to control your ejaculatory response so you can speed up or slow down your arousal.
➤ And the THRUST —a pelvic rocking movement that relaxes your urge to ejaculate so you can last longer right while you're making love.
I want to recommend at this point that you NOT TRY to figure this out on your own. What happens is that you will actually make yourself come FASTER than usual!
The thrust not only relaxes your urge to come, it penetrates her at a certain angle that feels absolutely heavenly inside her.
It's true. When you start doing the ME Breath during sex with your woman, she's going to ask you what you're doing… Not because it's weird. Because it's so sexy… Because it feels so good inside her.
The particular thrust style Jim teaches you is not a style that comes naturally to guys… and it's NOT what men see on porn (which is just for show, not her pleasure)… So when he starts this particular thrusting style, she's going to be requesting it: "Baby, do that thrusting thing I love!"
When you combine the squeeze, the breathe and the thrust you can actually control your ejaculation to come when you want to. That's what our videos show you how to do — to bring those three components together so that you can continue thrusting inside your lady without worrying about coming too fast.
STAMINA AND PRESENCE
In our recent survey involving 3,978 men, 86.61% of guys say premature ejaculation is their biggest sex issue and wish they could have more stamina.
➤ If you never want to worry about coming too fast again…
➤ And if you want to last as long as she wants you to…
➤ And if you want to give her multiple orgasms from penetration…
➤ And if you want to have these Energy Orgasms that give you ejaculatory choice — so you can have full-body orgasms without blowing your load until you want to — then you need Multi-Orgasmic Lover for Men. It's the ONLY program that features the ME Breath — the most effective, natural stamina secret in existence.
But the BEST lovers, the most advanced lovers in the world are men that know that learning MEN'S sexual mastery techniques put them in the top one tenth of one percent of lovers. The best of the best.
Because these men know that it's not about pulling out sex technique #47 and giving it to your woman that makes a man a better lover. It's about learning how to physically, emotionally and mentally transform themselves into phenomenal, confident lovers. Lovers who can give their woman the caliber of sexual pleasure they crave.
These are the men with ejaculatory choice… with sexual leadership skills… who know how to run their sexual energy… who know how to be present during sex and trigger their woman's orgasm with their own behavior. And those are the techniques inside Multi-Orgasmic Lover for Men.
This sexuality training for men has been wildly popular for Jim and I. The minute I saw Multi-Orgasmic Lover I knew it was a program which I wanted to put the full force of my company behind. There are lots of programs that show you what to do to HER, but this is the ONLY program that teaches you how to last, be present and trigger her outrageous pleasure.
JOIN THOUSANDS OF MEN DOING THIS NOW
Susan and I teamed up last year to bring this technique to the world, and thousands of men are now successfully doing the ME Breath. Even men who, in the past, would come within seconds of penetration.
These men have realized that her satisfaction comes from his ability to stay present and make love to her in whatever way she needs him in that moment.
Women need a variety of strokes during intercourse.
Even if you could just pump in and out and be perfectly satisfied, that's not enough for her.
The Orgasm Gap, where she only comes 50-60% of the time and you come almost every time means you have to learn how to move your pelvis fluidly so your penis is an artful tool in her vagina.
Watch ==> Closing The Orgasm Gap Video
She needs short strokes, long strokes, strokes on her G-Area, strokes where you stay inside her deeply without a lot of thrusting, strokes where she wants more pressure lower or higher… all of these are the nuances that will help her feel pleasure…
With the BIGGEST factor in her pleasure being your ability to stay in the moment, emotionally connected to her.
BE PART OF THE TOP 1% OF LOVERS
Part of your bonus for ordering today is inclusion into the Sexual Mastery Inner Circle — a private online group where right this moment over 700 guys are talking about subjects like "The Point of No Return," Not "clenching off" your orgasm, Needing sexual imagery to get hard, How to have heartgasms, braingasms, and other non-ejaculatory orgasms….
You'll get answers from Jim and other sexperts, as well as hear from guys who have mastered the ME Breath and other techniques in Multi-Orgasmic Lover.
It's fascinating to read about the progress other men are having — guys from all over the world — and see the questions, the answers and the interactions about the ME Breath and sex in this private discussion group.
LOCK IN $1,123 BONUS TECHNIQUES BEFORE MONDAY
When you place your order before we take Multi-Orgasmic Lover away, you will get the ME Breath and over a thousand dollars worth of bonus techniques:
The Jet Pack Accelerators
The Wild At Heart Bonus Pack
Energy Cock and The Chi Breath
The Backyard Bundle
You can scroll down on this page for complete details of the nearly 20 additional sexual mastery techniques valued at over $1,000 you get automatically when you place your order during this sale.
But this sale is ending Monday.
Why are are taking Multi-Orgasmic Lover for Men OFF the market?
Because this year alone we've added thousands of men to the program. And they are actively building on the ME Breath technique now.
You have to get in now and learn this technique because Jim is adding new techniques and information to the program, such as Fantasy and Role Play, Sex Games, Sexual Dominance, Kinky Sex and many more of the kind of techniques women tell me they want their man to try out with them.
Get in NOW while we're having this 50% off sale and you will be grandfathered in for all the new techniques AND lifetime access to the Sexual Mastery Inner Circle. It's a once-in-a-lifetime opportunity.
And when this sale ends you will not be able to purchase Multi-Orgasmic Lover for Men at THIS one-time or 3-pay lifetime buyout discount price.
Instead, you will have to pay each month on a recurring billing to get the ME Breath, the Sexual Mastery Inner Circle access and these bonuses PLUS pay for all the new techniques next year when we re-launch the program.
Buy today and you get everything instantly plus you also get all of our future updates for free.
If you are already a Multi-Orgasmic Lover for Men customer you will automatically receive ALL the new techniques for free in your member's area as we release them. We have two years of techniques we will be unleashing every month beginning in 2017.
OWN MOL 1.0 AND GET 2.0 IN 2017 FOR FREE <== LOCK IN THE SALE PRICE + UPGRADES
Everything in this program is digitally delivered online. We always keep the latest version in your member's area and you can download unlimited copies to all your smartphones, e-readers and computers.
Right now you have within reach of your fingertips everything you need to become the greatest lover your partner, or future partner will ever meet.
You'll discover from the ME Breath videos how to last as long as you want, and more importantly, as long as SHE wants… (So you can keep giving her all the body-shaking pleasure she can handle!)
BECOME A MAN OF STAMINA AND PRESENCE <== LOCK IN THE SALE PRICE + UPGRADES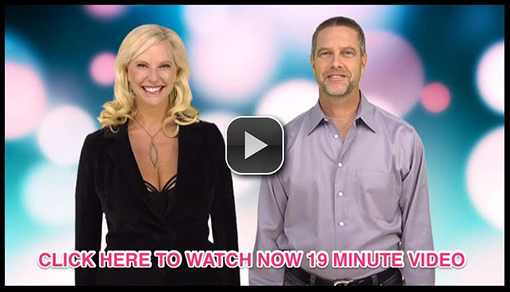 You'll go through the crucial transformative process every man needs to go through to become a "Multi-Orgasmic Lover"… (This includes destroying sexual shame, building unstoppable confidence, connecting your heart and brain to your genitals, and exploding your sensory pleasures!)
You get profound techniques like the Jet Pack Accelerator, the Wild-at-Heart bundle, the Chi Breath and Energy Cock and more…
It's time to take the leap and transform yourself from a novice or intermediate lover to an advanced Multi-Orgasmic Lover.
BE THE MOST ADVANCED KIND OF LOVER <== BECOME A MULTI-ORGASMIC MAN