Even if you're single, in a long-distance relationship with a lover, or you just want to seek new ways to expand your personal pleasure potential…
One of the best gifts you can give to yourself is the ability to effectively self-pleasure and achieve multiple orgasms.
"Signing up for your FREE newsletter was the best decision I made recently. Because of your advice, my relationship and sex life has risen from the dead like a fiery phoenix. The biggest AHA moment was what I found in Susan's four steps to revive my wife's sex drive. I needed to work on myself first while at the same time putting time, focus, energy, and presence into my relationship with my wife. I needed to reestablish my masculinity and polarity and let go of any bitterness and past resentment."
— Charles T.
(Even if she avoids you now.)
Wanna know how to make your woman beg for sex?
I know, I know.
That sounds like a HUGE stretch but you wouldn't be reading this article if you didn't know deep down what a thrill it would be to have a woman beg you for sex. You don't need me to tell you how alive you would feel if you had the kind of sexy mojo that keeps her wanting more, and more, and more.
You want to be her stud. You want to be THAT GUY: the one she cannot resist and who makes her feel so damn sexy, so freaking alive, she gives it up at every opportunity.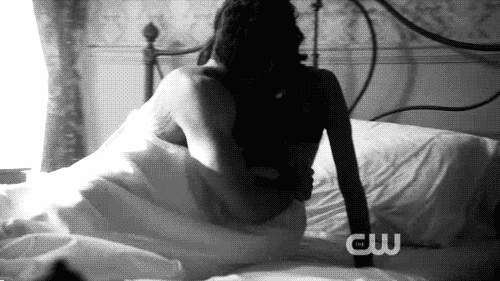 BE HER STUD AGAIN
Or, even better, she turns into a tigress who loves nothing more than entertaining herself by looking for new sexual adventures the two of you can share. You want to be one of those guys who gets a text from your wife in the middle of your workday that reads: "You are so gonna get it when you come home tonight." Am I right or am I right?
Imagine what it would feel like to see her crawling toward you from the foot of the bed with so much lust in her eyes you fear you might bust a load before she clears your ankles. Well, you just struck gold because I have made it my mission to transform soon-to-be-sexless marriages into a never ending honeymoon.
Hear this: Every man and woman deserves the close physical intimacy and connection of sensual love. There is no shame in wanting affection, touch, sensuality and crazy-good sex with your partner. Please take that in. I know you've been brainwashed to think otherwise. When my marriage was falling apart from a lack of intimacy, our marriage counselor told us a waning of desire for each other was only natural… to be expected. Right then I said, "Hogwash!" "There has to be a way back to that newlywed feeling!" So if you feel like you've all but given up, LISTEN UP. What I'm about to tell you may come as a shock: If she's not giving you enough sex, she's not getting enough either!
You both deserve to get touched, stroked, kissed, loved, and adored every day.
But here's the rub, and what I want you to know… You. Absolutely. Have to. Start Slow. That may sound simple, but it's not easy. You need technique. And you need to develop skills.
Look, most women get bored with their husbands. That's why men are driven by a fear that their woman will cheat on them. The problem is that men don't tend to think of themselves as boring in bed because, for them, the sex is GREAT. But most women lose interest when sex with their partner is repetitive, when she knows what's on the menu.
Women require a lot more variety than they usually get, and men think they know more than they actually do about lovemaking techniques. That is what we call a double whammy, and it takes effort to overcome the wedge that's building between you two. Because after the "new relationship energy" wears off. The oxytocin that makes you fall in love declines. Now you have to ramp it up.
But if what you've tried is not working, I can tell you the four steps to reviving her lust for you. Reviving her sex drive starts with masculine sexual leadership. I can show you and tell you what that is and how to show her you have "it." She is soft and pretty and sexy and that turns you on. Being a masculine sexual leader in the bedroom — especially if you have a strong woman at home — is the ticket to her initiating sex with you.
"The biggest AHA moment I found out in following Susan's four steps to revive my wife's sex drive, was that I was a lot to blame for the situation I was in. I needed to work on myself first while at the same time putting time, focus, energy, and presence into my relationship with my wife. I was blaming her for withholding sex from me, when it turned out I wasn't even close to giving her what she needed to be turned on and want to have sex with me. I needed to reestablish my masculinity and polarity and let go of any bitterness and past resentment." — Charles T.
I've helped thousands of men like Charles learn and master a few simple techniques that re-awaken her desire and get her love hormones throbbing again. These skills will expand the sexual menu for both of you. She will want you again and, in time, she'll start craving more sex with you. And that's when you'll have her right where you want her — begging you to make sweet love to her.
Read and listen to these two ebooks and audiobook that condense down everything into 4 steps to rekindle her passion. <== Get Your Copies With My Compliments
You'll hear about four men in four very different situations; I call their stories "The BlueBall Diaries." Each began with the same concern: "Can her sex drive be repaired?" Is the situation hopeless or not? I will give you four questions to ask yourself to see if the solution I've mapped out will work for you. You'll learn 21 deadly seduction mistakes that are likely killing her sex drive. After listening, men tell me they were surprised to discover that they had been going about seducing her all wrong! To help them turn things around, I gave them stealth seduction tricks, sure-fire ways to romance her. Whatever you do, stop talking to her about your sex life! You really need to hear this: Don't talk–DO! And watch her respond. Be patient and keep at it… this is the part that's a stretch, but it's up to you. Remember: she secretly wants you to take the lead! In time you will produce such powerful physical responses, her body will be unable to resist you. Here's that link again: http://reviveherdrive.com/free-pop Don't settle for humdrum sex, or worse: no sex! If you want more passion in your relationship, you need to get busy. Take on the challenge of reviving her sex drive and watch her grow into the gorgeous creature she is and always was deep inside.
Since 2010 I've been helping married guys rekindle the sexual spark with their wives. The process works. Trust it. Trust me. I'm here to help you.
3 Free Resources For You From ==> Revive Her Drive
"I would like to say thank you Susan. Because of you I am a more well-rounded, educated man when it comes to sex and relationships. I would not have been able to accomplish that without your program. I've also rediscovered how much I love my wife and to me that is priceless!"