Puts a tingle in his jingle the easy way!
He deserves to be royally pleasured.
The hand job. A classic!
I love to give my man an inspired genital massage because:
He LOVES it.
It makes his penis healthier, stronger, firmer, longer and happier.
Sometimes I am not in the mood to orally pleasure him.
I like him to receive my undivided sensual attention without having to DO anything, just lie there and enjoy.
Giving him a hand job before we make love lets him last longer… slowly getting him firm sets in a stamina base.
He deserves to be royally pleasured for all the wonderful things he does to and for me.
When you have a repertoire of "moves" you can make it really off-the-hook fun for both of you.
Until I learned these genital massage techniques my hand jobs were a little rote, a little boring… uninspired.
As I followed along with the Expanding His Pleasure episode of Steamy Sex Ed, I would do each of the moves demonstrated.
ROYAL PLEASURES
Tim was my "cock model." (He loves that role!)
You put on the Steamy video and are taken on a seamless male genital massage routine where Rachel, Jaiya and and Eden show you how to do each of these techniques on their lovers:
Tool Shiatsu
Foreskin Massage
Penis Power Stretch [puts a tingle in your jingle]
The Juicer
Tight Squeeze
Twist And Shout
Getting It From Both Ends (my man LOVES this one best)
Go See The Steamy Sex Ed Video Samplers <=== Watch 2 Trailers FREE
(The Red Hot Sale is ON! Get 60% Off the Steamy Sex Ed Video Collection Before The Sale Is Over On 6/20/16 Or Until Supplies Run Out)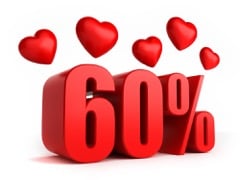 HAND JOBS MAKE HIM HAPPY
V For Victory
The Sidewinder
Sidewinder II
Scratching Post – tickle scratches feel so good
Paddycake
Head Spinning
Shaman's Cumming
The Root
To His Liking
Great Balls Of Fire ==> This one turns ME on!
Whoa Nelly
Good Vibes
Transmuting Sexual Sensations
HE LOVES TO RECIPROCATE
While your man lies in front of you…
you can watch with the audio turned on…
just the music track on the DVD…
or sound off, listening to your own playlist…
or just whispering in his ear…
how much you worship his cock…
how sexy he is to you…
and what an amazing guy he is.
If you want to have your own a copy of the Steamy Sex Ed DVD Collection —also available immediately in digital download —make sure you go check it out now because even though we've pressed 500 copies, it's looking like they are going to go fast!
CONFIDENTLY HANDLE HIS MANHOOD <=== Don't Miss the 60% Off Red Hot Sale (Ends 6/20/2016 or earlier if sell out before then.)
Buy the Steamy DVD's. Dress up in lingerie. Give him the videos as a gift. Let him unwrap you both.
ROYALLY PLEASURE YOUR KING <=== 60% Off Red Hot Sale Ends 6/20 Or When We Sell Out.