Dating Strategies For Single Women: How To Be Sexy But Not Loose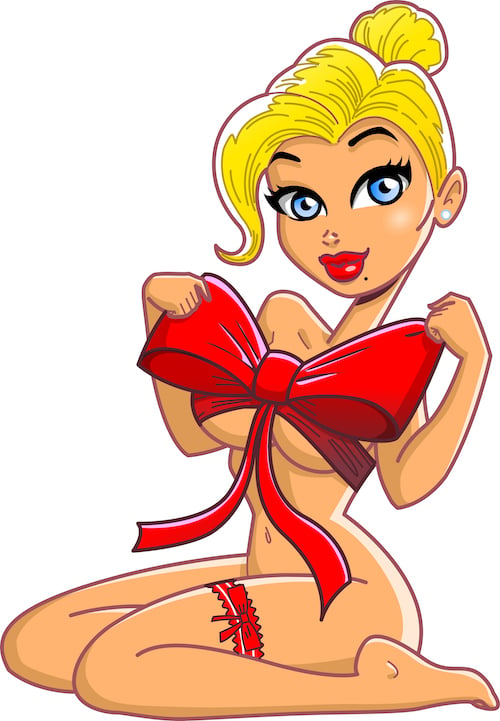 ♥♥♥ The Steamy Sex Ed® Video Collection VALENTINE'S DAY SALE IS NOW OPEN FOR ALL ♥♥♥
60% Off SALE IS ON! ⇐  MEN CLICK HERE NOW TO VIEW THE VIDEOS
60% Off SALE IS ON! ⇐  WOMEN CLICK HERE NOW TO VIEW THE VIDEOS
(Get your videos in time to snuggle up and make love during Valentine's Day — or if you're single, watch and discover how you can be intimately and sexually unforgettable when "The One" comes along.)
Only 45 copies remain as of this writing!
"He was writhing beneath the power of my touch and feeling more connected to me than ever before."
There's a fine line in dating between having the guy thinking you're too "loose" versus not being able to get you out of his mind the next day…
That's why I like the First Base, Second Base, Third Base model.
He wants to get to third base. But if you sleep with him, then the crappy "virgin/whore" double standard bites you in the butt.
So here's what you do to keep escalating on each date without going all the way too soon.
SECOND BASE
First base is Tantric Kissing… a really long, slow, luxurious make out.
If that goes well and he can take direction and then take the lead, and he was a good kisser, you can invite him to give you an erotic breast massage.
EROTIC BREAST MASSAGE DIRECTIONS
Bring some organic coconut oil in your purse.
Lie him back on the couch, floor or bed with his head and chest propped up.
Get on top of him with your clothes still on.
Slowly take your top off and tease him a little with your breasts while your bra is still on…
Do this like a striptease…
Slowly uncup your breasts, give him little boob flash, and then put your bra cups back over your breasts.
Peekaboo!
He will love being tantalized.
When your bra is off, take the coconut oil and rub it all over your breasts… slather them with oil.
Do this slowly and make yourself feel good when you do it.
Let him watch you enjoying touching your own breasts.
Then take his hands and pour some oil in them and massage the oil into his hands to soften them and warm them up.
Then guide his hands to your breasts and rub his hands all over your breasts.
Men tend to go straight for the nipples and not spend enough time in the slow, sensual space… so what you're doing is slowing him down and helping him make this moment very erotic.
Let him play to his heart's content with your breasts.
You can also keep kissing him by bending down over him while letting your breasts rest in his hands.
60% Off SALE IS ON! ⇐  MEN CLICK HERE NOW TO VIEW THE VIDEOS
60% Off SALE IS ON! ⇐  WOMEN CLICK HERE NOW TO VIEW THE VIDEOS
(Get your videos in time to snuggle up and make love during Valentine's Day — or if you're single, watch and discover how you can be intimately and sexually unforgettable when "The One" comes along.)
KEEP YOUR PANTS ON
Since you're straddling him as he's giving you a breast massage, keep your pants on.
That way you won't be tempted to go too far and regret it in the morning.
For the next date —or even this one if it feels right to you —you could give him an erotic hand job. He does not have to climax. Don't feel compelled to take him all the way.
It is not being a "tease" if you always establish your boundaries UP FRONT.
Explain what you will and won't do and then stick to it.
What's great is that all this kissing and hand play is totally safe sex.
You can try to "freestyle" to genital massage but I recommend you prepare yourself by really knowing your way around his package.
There are so many ways you can give him incredible pleasure with your hands…. without having to rush sex or be unsafe regarding STDs.
Hand jobs are da' bomb! Dudes LOVE them and never get enough of the REALLY GOOD ONES.
I suggest you give him sensual, prolonged pleasure using the male genital pleasuring techniques inside my Steamy Sex Ed® DVD Collection.
Many, MANY guys actually prefer a hand job to a blow job.
You will not believe all the amazing, easy and sexy hand moves in the Expanding His Pleasure DVD.
The best thing about this male genital massage video are the precise directions and close-ups to understand every move you can make on his manhood.
More than 20 touch techniques will take him into a prolonged state of arousal and into pleasure he never knew possible.
Imagine him writhing beneath the power of your touch and feeling more connected to you than ever before.
THERE'S ONE CATCH
Every time we offer my Steamy Sex Ed® DVD Collection, we sell out… because this is just a darn good idea whose time has come.
These are erotic, sensual and heart-connected lovemaking techniques videos with beautiful sets full of candles and satin sheets.
The couples are handsome, but not too pretty.
And this is the way you can learn how to be REALLY HOT in bed so when you find that great guy, you'll be simply unforgettable.
If you want to be one of the lucky girls who get a copy, click right now and go check out the two video clips that let you decide for yourself you want the Steamy Sex Ed® Video Collection.
60% Off SALE IS ON! ⇐  MEN CLICK HERE TO PREVIEW THE VIDEOS
60% Off SALE IS ON! ⇐  WOMEN CLICK HERE TO PREVIEW THE VIDEOS
(Get your videos in time to snuggle up and make love during Valentine's Day — even watch with a new date because they are so heart-connected you'll have the best sex of your life.)
I cannot guarantee you a copy is still available. If the site is live, you can still get a copy for yourself. Go now and see!
I hope you get a copy.
And I want to hear how you liked his breast massage.
And how he liked the best hand job he's ever gotten.
No need to go all the way… just take it slowly and satisfy him with your hands. He will wait.
YOU KNOW YOU'RE CURIOUS ⇐ Steamy Sex Ed® Early Notification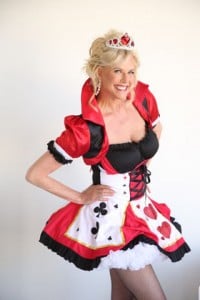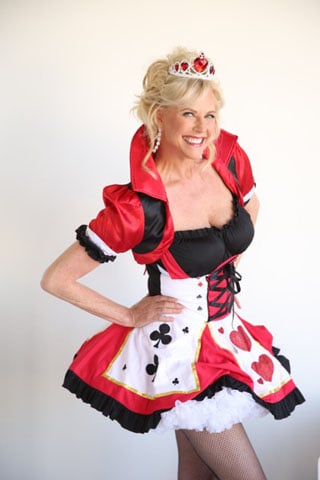 Susan is a trusted advisor to millions of women who want lifelong intimacy and passion in their relationships. "The Queen of Hearts" is famous for her programs including Relationship Magic, 30 Romance Tricks That Work Like Magic, Revive Her Drive and the Steamy Sex Ed® DVD Collection. Susan is beloved by couples worldwide for techniques that lead women into surrendered states of pleasure with men who suit them perfectly.
Susan Bratton
The "Queen of He♥rts"
There are lots of questions are coming in about Steamy Sex Ed®. Here are the Big 5:
Can I see an example of the Steamy Sex Ed® video?
Answer: Yes. Scroll down on either of these pages to TWO VIDEOS: See a sample reel of clips from all 8 episodes and a sample taken from the Oral Sex Positions episode so you can hear Jaiya's voice.
Only 45 copies remaining as of this writing!
60% Off SALE IS ON! ⇐  MEN CLICK HERE NOW TO VIEW THE VIDEOS
60% Off SALE IS ON! ⇐  WOMEN CLICK HERE NOW TO VIEW THE VIDEOS
WATCH TWO SAMPLE VIDEOS FROM STEAMY
Is Susan Bratton the instructor?
Answer: No. Jaiya is the Somatic Sexologist who narrates the techniques and is also one of the stars.
THE GORGEOUS JAIYA
How does the risk-free 30-day trial work?
Answer: You must purchase the DVDs or digital before we sell out. You'll get immediate access to the digital. If you order DVDs, then we will quickly ship them to you. You have thirty days from the day of purchase to decide if you want to keep your Steamy Sex Ed®.
My boyfriend doesn't satisfy me because when we have sex and he's done, he says he can't do anything more to "help me out." Will Steamy Sex Ed® help?
Answer: Steamy Sex Ed® is exactly what your boyfriend needs. He has a limiting belief that the only way he can satisfy you is when he's hard. What he doesn't understand is that he can give you pleasure all night long simply by discovering the techniques demonstrated in the videos. Sit that boyfriend down, watch Steamy with him and show him the techniques you'd like him to try on you first. Then watch again as you gain more and more skills. Teach him how to step up and satisfy you.
Only 45 copies remaining as of this writing!
60% Off SALE IS ON! ⇐  MEN CLICK HERE NOW TO VIEW THE VIDEOS
60% Off SALE IS ON! ⇐  WOMEN CLICK HERE NOW TO VIEW THE VIDEOS