Online Dating Domination Review
Biggest Breakthrough? "Understanding the technicality of the numbers game aspect of Online Dating, meaning how many quality woman are simply being inundated with trash emails, and how to put that to my advantage."
"How to structure your profiles from looking for casual hook ups to seeking a long term life partner."
Russ uses Online Dating Domination techniques to hook up with women for sex WITH his girlfriend's approval.
Who are you and where are you from?
I'm Russ, living in the Caribbean. So I am applying this course, but not the cosmopolitan US. I personally am of West Indian parentage, and split between that and a US upbringing, making me not necessarily "fit perfectly" into the social niche because my language and some outlooks are a little different.
Tell them about your personal situation.
Well, I have had  a girlfriend for the last year and a half whom I've been friends with for over 15 years. She's great; we share a fluid, open relationship, and she's often as excited about me teaching other girls about sex, yet still maintaining such a strong basis in our years of friendship that we can remain emotionally monogamous, making our shared ecstasy something on a whole other level.
Share something really weird or unusual about you that nobody knows.
Even though I'm an adult, I still do pretty good cartoon voices from shows from the 1980s and 90s. Also found that impressions actually turn some women on!
Tell us the way things were before you watched ODD.
I'd actually met and hooked up with a number of girls online before Facebook and social media became a big thing, via Myspace and a page called Hi5. I'd had a few standard messages, plus some of my artwork online, and a few really flattering pictures. My strength, though, was the ability to pick out particular things about a girl's pictures or profile and compliment her on it. I probably met about 12 girls this way, total, over the course of 5 years that turned into actual meet & hook ups. Not bad, considering many were in different countries and I was just a kid in university. Other than that, I have only casual online dating experience.
What was the #1 thing holding you back from having an even better online experience before ODD?
I've always been better in terms of face-to-face interactions, because I could learn from my mistakes and calibrate. As an initially shy kid who grew up into a bit of a social butterfly guy, this was crucial for building my "Extrovert" power, but means I didn't really focus on details of online stuff.
What was the worst thing that happened to you?
Online wise? Getting "catfished" by like 3 girls whom I ened up wasting MONTHS of time talking to, even over the phone and developing some feelings for, but who always made an excuse and one who ended up being married!
How did you first hear about ODD?
I'm a subscriber to Scot Mckay's page, but the system was brought to my attention through a trusted friend of his, Susan Bratton, CEO of Personal Life Media. I have a long standing relationship with that company and a lot of faith in their products; Susan recommended I check it out, and gave me a link to a webinar. The webinar was rather informative, and made me curious about the product.
How long did it take to see results?
My online presence isn't as strong as it was in my university days, but the practical advice in terms of communication, female thinking, and flirting, and what women look for subconsciously helped me improve my rather basic FB page, while also making personal interactions with other females outside of my girlfriend a bit more fun and flirty!
Do you have a pic of you and your partner?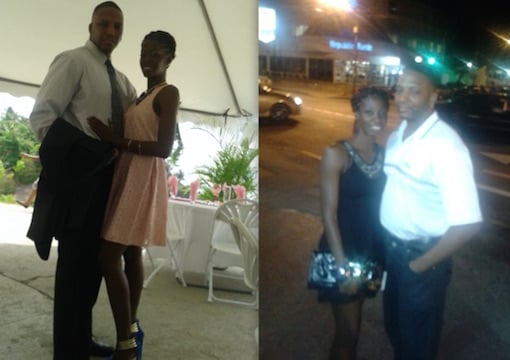 ​What kind of results did you experience?
More positive responses from females, both online and in real life. mind you, girlfriend and I aren't actively searching for partners currently, but the interactions with other women of quality have been fun for the both of us, and it increases our options.
What were you most afraid of before you bought it?
I was afraid the course was going to be basic, bare, or "cut and paste". Though there ARE a few dedicated scripts, Scot takes his time to help you develop your own style of self presentation on line, and goes IN DEPTH on almost EVERY ASPECT of this subject matter, from improving your own profile, to recognizing and attracting quality women, to moving from emailing to phone conversations to meet up, to how to structure your profiles from looking for casual hook ups to seeking a long term life partner. It was CRAZY detailed! There is so much in this course that even if you're not dating online, a guy can gain a lot about the basics of attraction and self presentation for professional purposes as well!
What's the biggest breakthrough you experienced? Share a tip.
Understanding the technicality of the numbers game aspect of Online Dating, meaning how many quality woman are simply being inundated with trash emails, and how to put that to my advantage. It made the whole aspect of what to expect in success very clear. also, the little tips of how to build a better profile made it clear that, if i truly want to go looking for online interest, there are certain aspects of myself I need to improve to see the optimized results.
What does your partner say?
She's a little miffed about it; she says with all these new tips, I'll be getting even more female attention now! LOL. Truthfully though, she's pretty cool about it, and is most thankful on the tips Scot gave in assuring our safety over the internet.
What would you say to someone who's been considering ODD but hasn't taken action?
Dude…DO IT. This course, for the bonuses from the guest speakers ALONE, is an education on some aspects of dating, female thinking, social circle navigation and self presentation. For that, as well as teaching men [who seem to be at a disadvantage online in certain respects] how the game of the biggest online dating sites is played, this course is more than worth the money paid. The information is so dense i'm still going through over half of it. Be prepared to take notes, and find some new websites that actually work towards making you improve in ways you didn't expect, such as taking the most flattering pictures ever.
What else?
There is too much for me to say about this course, and not enough time. The course is brimming with information that makes it well worth the investment, and the auditory modules aren't a pain to listen to. Scot uses applicable analogies and detailed examples to show guys how the little things we don't normally pay attention to or slip under our radar have mega affects in how we are seen by various women online. The video elements are most helpful; no part is wasted, though in truth, a few more visual examples may have helped. The conversational tone makes it imperative that we take notes, but the transcripts, though not "laid out modules" make a lot of things clearer and easier to follow for some more studious guys like me. The bonuses are SPECTACULAR; they could be a mini seduction dating and interaction course by themselves! Add to this, it gives new users to forums like Twitter, Tinder and even Facebook an almost step by step method for using the websites just by describing their interfaces! And to top it off, Scot has offered online support for those who need it!
It should be noted that a LOT of work went into developing this product; I've seen university courses less well laid out, and a LOT less user friendly than Online Dating Domination! Scot also uses himself as an example, makes jokes, and relates to the mindsets of guys, repeatedly saying how he met his wonderful wife Emily online using these techniques, and how pursued she was by other guys. so he's speaking from years of experience and positive results. I wish this came along 10 years ago; my online game would have been amazing! As is now, it's helping my girlfriend and me connect with new people, and that is a bonus. While we are happy together, it is also reassuring that, should we ever part ways, I now have a new tool to assure that I could use social media to meet another woman of her incredible quality.  So yes, Online Dating Domination is a solid product, and will be a God-send to guys looking for Miss Right via the World Wide Web.
  Webinar Replay Link "WIN at Online Dating" <=== Get The Link To Watch ANYTIME You Want  
With Scot McKay of Online Dating Domination and Susan Bratton of Personal Life Media
Unlock Additional Members Only Content
Please login or register for a Free Membership to view this content.
<=== Click Here to Check Scot McKay's Dating Site

Thanks, Russ, for your awesome, helpful review and write up.
And if YOU'VE made it this far, don't you think you owe yourself the pleasure of having as many women as you'd like in your love life?