My serious jujitsu advice to a friend who can't figure out how to have CONSISTENT lovemaking with his wife.
I was having lunch with a guy friend of mine who has been  struggling with his sex life with his wife and sought my advice.
Sometimes she'd be all hot and then he'd go for months where she pushed him away.
The whipsawing was driving him batty!
Each time he pouted and demanded, she pulled away.
Each time David let up on demanding that Candy have sex with him, she moved closer.
I recommended he start an Expanded Orgasm practice with  her to fill her up with orgasms but not try to make love to her
and see what happens. . .
David shared with me a funny acronym:
D.O.N.E. = Deliberate Orgasm No Expectations
Deliberate Orgasm is another name for the Expanded Orgasm stroking technique that allows a woman to stay in an orgasmic state for as long as you and she can go.
There are some reports of women who came for 6 or 7 hours straight!
At first, you and your lady will simply be stretching the moment of climax out for a few seconds, then a few minutes.
But over time, she can easily enjoy lying there coming for a half hour under your skillful touch.
Here's why D.O.N.E. is so interesting. . .
The "deal" with the Expanded Orgasm practice and why it works so well to get your lady to love having intercourse with you more often is because the implicit rules of this practice include the agreement that a DO Date is a complete
experience.
When you give your lady a DO Date (an Expanded Orgasm session) you enter into it without expectation that you will
NOT have sex afterward.
This "no pressure" agreement allows your lady to lie down and have her fill of orgasmic pleasure without the nagging
presumption that she "owes you one."
There is magic in this release.
Once you have no expectations, the pressure is off her to perform for you.
She doesn't owe you.
Instead you pour love and affection into her Yoni and the ultimate result is that it brings her closer to you.
You engorge her Yoni with the Expanded Orgasm strokes.
You put your full attention on her pleasure.
Like magic, she will want more of you.
She will want your manhood inside her velvety slipper.
Her sweet rose will bloom and want to hug your hardness.
This is some serious jujitsu shit!
When you let go of your own needs they are fulfilled.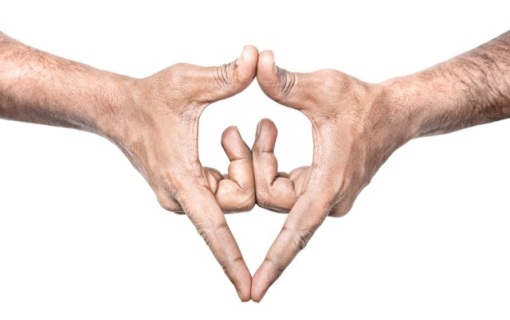 For now, you can get started with the 21 Erotic Play Dates  inside Expand Her Orgasm Tonight and get ahead of the rest
of the couples.
Expanded Orgasm takes her from "one and done" to a woman who can come under your bare hands for hours.