Male Non-ejaculatory orgasms explained. STAMINA Secret
"Average sex is just so much work. The girl is struggling to orgasm, the guy is working NOT to orgasm, but when the energy flows freely between a multi-orgasmic couple, it's effortless. You just roll all your orgasms together, you share them, it's just flowing together."
Interesting story…
Ever wonder why women are multi-orgasmic and men are "one and done?"
Camery did… and her Google research showed that men actually ARE capable of being multi-orgasmic. She discovered my friend, Jim Benson and encouraged her husband to use Jim's "ME Breath" technique.
"Now our lovemaking is dramatically and radically different. In 30 minutes you can't count how many orgasms there are for both of us." — Camery
That's why I'm thrilled to invite you to my upcoming LIVE online workshop about male multiple orgasm.
Why would a woman care about men's orgasms? Because when he has "ejaculatory choice" which means, when he can control when he ejaculates, he can last long enough to relax and be present with you during lovemaking… instead of thinking of his grandmother or baseball scores to keep from coming too fast.
YOU'RE INVITED FOR SOME FUN!
On this workshop we're teaching men, women and couples the "ME Breath" Technique. This breathing/pelvic rocking technique trains his body to have as many full body orgasms as he wants (and it's doable for men from their 30's to 90's)… and it feels as good as ejaculating to him the whole time you're having sex.
Look. Here is your invitation to Jim's and my LIVE online men's workshop:
"How To Be A Multi-Orgasmic Man: Unleash Your Natural Ability to Enjoy MULTIPLE Orgasms Every Time You're Inside Her."

You'll discover the three steps to male full-body orgasms without ejaculating… he can do this until he chooses to ejaculate. And his ultimate climaxes will be some of the best he's ever had.
Even if he has trouble lasting 5 minutes now… even if he lasts under a minute now…
Watching the video demonstrations that we do is just plain fun. And since it's live, you can type in the chat during the workshop and get all your questions answered.
Sign up and you get an intriguing instant video bonus. ⇐= Click Here To See The Instant Registration Bonus
Be sure to get to the online workshop on time, because you can win hundreds of dollars of men's sexual performance prizes for your guy. Again, intriguing.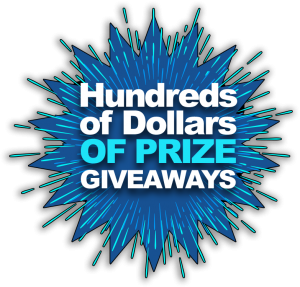 Don't wait. The Multi-Orgasmic Man workshop happens September 16th and seats will fill up FAST.
Click Now To Hold Your Spot ⇐= How To Support Your Man In Becoming Multi-Orgasmic

Women are more than welcome.
"When the energy flows freely between a multi-orgasmic couple, it's effortless. You just roll all your orgasms together — you share them — it's just flowing together."
Go now and grab your spot. ⇐= Video Gift With Registration