Privately women reveal to me that they want more variety in the bedroom…
We gals get bored faster than our husbands and need things to be spicy for us to want to keep doing it.
Women tell me they LOVE their husbands but they get bored with the same old, same old…
Here's an undetectable method for teaching your old dog some new tricks:
JUST POINT WHAT GOOD LOOKS TO YOU.
"I love how classy and sensual they are. We watch them together and then play the "do you like A or B" game from the ideas we have seen. After 8 months the videos continue to be a source of inspiration!" – Linda
Instead of bruising his ego by giving him directions…
And if you don't know what you want, you just know what you're getting ain't it…
DO THIS
Treat yourself to some sexy lingerie or a new nighty that makes you feel gorgeous.
Light some candles and warm up some massage oil.
And surprise him with my Steamy Sex Ed® DVD Collection.
Steamy Sex Ed® 60% Off Sale <=== Get Notified When Sale Is ON
I created this 8 DVD series for couples to watch with each other.
Perfect for snuggling up in bed together…
Let Steamy do the teaching.
Just point to what looks good to you.
He'll get the hint!
This is what Tim and I did when our sex life was swirling down the toilet, along with our marriage.
We just didn't know there was so much pleasure to be had!
Don't rush things.
Start off with the Sensual Massage DVD's.
Teach that old dog how to give you a decent sensual massage.
And escalate from there to what ever turns you two on.
I guarantee it will add a dimension of excitement to your love life you've thought was only for newlyweds.
ONE CATCH
Now, we only offer the Steamy Sex Ed® DVD Collection one or twice a year.
It sells out every time.
Save 60% on Steamy Sex Ed® <=== Sign Up To Watch The Sizzle Reel To Decide
I made this collection of heart-centered techniques for couples to watch together.
Women out purchase this 20% more than men do, so it's woman approved!
The sets and scenes are so beautiful and the couples are handsome but not too pretty… very authentic.
That's why over 20 big name FEMALE relationship coaches get behind us when we have a sales event…
These experts recommend us to their fans… They get behind us and tell their customers, "Steamy Sex Ed® is a good thing!"
I'm serious about the Steamy Sex Ed® DVD Collection limited availability.
Sexy Video Trailer <== Sign Up & Decide For Yourself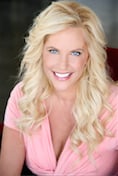 Susan is a trusted advisor to millions of married women who want lifelong intimacy and passion with their husbands. Known for her programs including Relationship Magic, 30 Romance Tricks That Work Like Magic, Revive Her Drive and the Steamy Sex Ed® DVD Collection, Susan is beloved by couples worldwide for helping them keep the flame of passion alive in their relationships.