"He was writhing beneath the power of my touch and feeling more connected to me than ever before."
There's a fine line in dating between having the guy thinking you're too "loose" versus not being able to get you out of his mind the next day…
That's why I like the First Base, Second Base, Third Base model.
He wants to get to third base. But if you sleep with him, then the crappy "virgin/whore" double standard bites you in the butt.
So here's what you do to keep escalating on each date without going all the way too soon.
Single? Check this out! <=== Be The Sexiest Lover Ever
If you are in a relationship, then click here! <=== New Erotic Pleasures That Spice Up Your Sex Life
SECOND BASE
First base is the Tantric Kiss I explained in my last email.
If that went well and he can take direction and then take the lead, and he was a good kisser, you can invite him to give you an erotic breast massage.
This is the advice I give to men. Read this and then translate it to your boyfriend to have him do this to you the way you want it:
EROTIC BREAST MASSAGE DIRECTIONS
Have her lean back against your chest and slowly rub warm massage oil onto her arms and shoulders and then onto her chest.
Do NOT go right for her breasts!
Run your well-oiled fingertips from the bottom of her breastbone up to her throat.
Feather your fingers out from the center of her chest onto her breasts, but Do NOT touch her nipples yet!
Rub your palms from above her nipples up to her collarbones.
Slowly cup each breast, swirl your fingertips around the base of her breasts, underneath – where the seam is that attaches her breast tissue to her chest.
Then almost imperceptibly brush the backs of your fingers across her nipples just once.
Is she starting to squirm?
Breathe in her ear and tell her how much you love the feel of her breasts.
Tell her how sexy she is to you.
Let her feel your hardness for her.
Start the tickling, swiping, twirling your fingers on her skin and add nipple brushes in to the mix.
Every once in a while, bite her neck and roll the tips of her nipples between your thumb and forefinger.
You can do this before, after or during a hot make out.
KEEP YOUR PANTS ON
You can also straddle him if he's lying down and have him reach up to do this breast massage.
But keep your pants on.
That way you won't be tempted to go too far and regret it in the morning.
For the next date you could give him an erotic hand job. He does not have to climax. Don't feel compelled to take him all the way.
It is not being a "tease" if you always establish your boundaries UP FRONT.
Explain what you will and won't do and then stick to it.
What's great is that all this kissing and hand play is totally safe sex.
The good news is that you can give him hours of prolonged pleasure just with the male genital pleasuring techniques inside my Steamy Sex Ed DVD Collection.
Single? Check this out! <=== Be The Sexiest Lover Ever
If you are in a relationship, then click here! <=== New Erotic Pleasures That Spice Up Your Sex Life
You will not believe all the amazing, easy and sexy hand moves in the Expanding His Pleasure DVD.
The best thing about this male genital massage video are the precise directions and close-ups to understand every move you can make on his manhood.
More than 20 touch techniques will take him into a prolonged state of arousal and into pleasure he never knew possible.
Imagine him writhing beneath the power of your touch and feeling more connected to you than ever before.
THERE'S ONE CATCH
Every time we offer my Steamy Sex Ed DVD Collection, we sell out… because this is just a darn good idea whose time has come.
These are erotic, sensual and heart-connected lovemaking techniques videos with beautiful sets full of candles and satin sheets.
The couples are handsome, but not too pretty.
And this is the way you can learn how to be REALLY HOT in bed so when you find that great guy, you'll be simply unforgettable.
Single? Check this out! <=== Be The Sexiest Lover Ever
If you are in a relationship, then click here! <=== New Erotic Pleasures That Spice Up Your Sex Life
Good luck!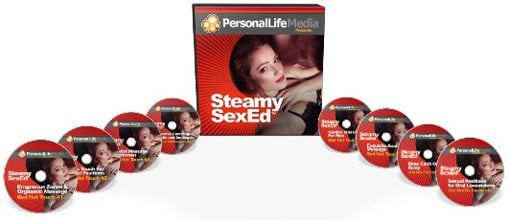 I hope you get a copy.
And I want to hear how you liked his breast massage.
It may be the best thing I'll ever teach you… or it may not. Time will tell, sweetie!
Round The Bases,
Susan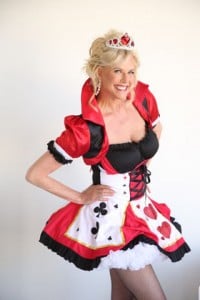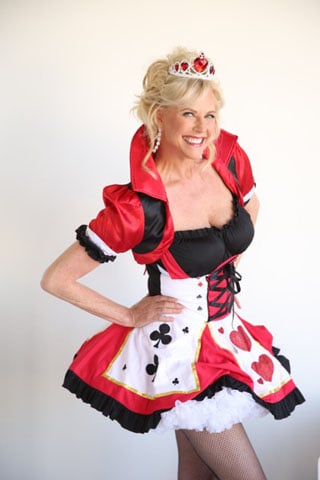 Susan is a trusted advisor to millions of women who want lifelong intimacy and passion in their relationships. "The Queen of Hearts" is famous for her programs including Relationship Magic, 30 Romance Tricks That Work Like Magic, Revive Her Drive and the Steamy Sex Ed DVD Collection. Susan is beloved by couples worldwide for techniques that lead women into surrendered states of pleasure with men who suit them perfectly.