Sexy play date for his pleasure.
Most men don't get enough manual stimulation from someone other than themselves.
Giving a guy a hand "job" is just that.. A CHORE!
But when you let go of the need to go all the way and just let him lie there enjoying the sensations of your hands on his member, it's pure bliss for him.
Here's a steamy story of a couple with a great idea: (scroll down)
HER BRILLIANT IDEA
Yumiko is an adorable, delicate Japanese woman married to a dashing man named Troy who would walk through fire for her.
She cooked up this fun idea that Troy should be her "cock model." She would get to use his manhood to "learn" from their Steamy Sex Ed DVD's.
Of course Troy was thrilled to be her "cock model."
He laid down on the bed and Yumiko tried different techniques on him as she watched them demonstrated on the Genital Massage for Men Steamy Sex Ed DVD.
Steamy Sex Ed On Sale Now <=== Go Watch The Video Previews!
AT FIRST HE WAS SOFT
At first he wasn't hard and they were both a little nervous.
But there was no pressure on Yumiko to take him over the edge.
This was just a play date. That made it more fun.
She just did whatever looked good to her on the DVD's.
They'd watch a little and she'd fondle him.
Sometimes she'd try various techniques with her mouth or mouth and hands. They talked and laughed.
And Troy got quite a nice woodie.
SHE LIKES TO TOUCH HIM MORE NOW
Yumiko has been a lot more inclined to touch and play with his manhood since that play date. And she's added a lot of new oral pleasuring techniques into her bag of tricks.
She says it's brought them a lot closer and made the rest of their sex life more spicy.
Yumiko used to resist going down on Troy because it took so long and she got tired. Now that she has the skills which give her more confidence to easily bring him to climax, she likes to tease him by bringing him close and then kissing him. Then bringing him close again.
SEXUAL SUPERPOWERS COME FROM KNOWLEDGE
It's like she got an oral superpower just from watching the DVD's:
– Optimizing Oral Pleasure so you can blow each other away
– Energetic and Ejaculatory Oral that includes cunnilingus, fellatio and analingus
– Optimal Oral Sex Positions that make it easy and pleasurable for couples of any age to achieve a sublime trance state of arousal.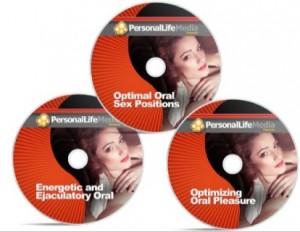 LEARN MORE TECHNIQUES
If you want to have sexy play dates like this with your lover, you can get a copy of the Steamy Sex Ed Collection now during our sale.
Get Steamy For The Weekend <=== Go NOW… We Will Sell Completely OUT
If you want to spend the weekend in bed together learning new oral, lovemaking and sensual massage techniques, you'd better go now and grab your copy.
If you're single, learn these techniques so you are READY to be the best lover ever.
Love,
Susan, Tim and the entire Personal Life Media team
P.S. You'll notice, if you've been on our list since we offered Steamy the first time (and we sold out) that we've improved the value even more.
There is now an EZ Pay Option, a digital download option and a BONUS that is the sexiest thing we could create for you.
We're given all of our earlier customers the extra bonuses we piled on to this new Sale. You don't have to worry that we'll sell something better in the future than you got from us. We'll give you everything that is available in our offers when we improve them.
Get your Steamy Sex Ed DVD Collection today!
Take 30 days to fully watch and enjoy — because there's so much material here that this will bring you immense pleasure for years to come.
Experiences make the best gifts. Your partner can unwrap this in bed and stay in all day snuggled up next to you.
Email me if you have any questions at all. Kisses!