The most masterful lovers have cultivated a portfolio of strokes they use to get women off for hours of orgasmic pleasure.
BE RESPECTED IN BED.
Think about it… The more strokes you know, the more you can pull from your repertoire on the spot to deliver a variety of pleasurable sensations.
Some women prefer harder strokes one day and lighter the next.
Some are clitorally focused while others are praying you will put pressure on their G-Area.
Inside. Outside. Up. Down.
Butterfly.
Long slidey stroke.
Windshield wiper.
Expanded Orgasm stroke.
Come hither.
Fwap. Fwap.
These are just some of the names of strokes we teach in our video courses.
One of the things I prize most about our stroking technique programs, Expand Her Orgasm Tonight and Female Liquid Orgasm, is that they are the most stroke-oriented programs on the market.
There's nothing worse for a woman than a guy who has inadequate techniques.
Boring!
The same three moves over and over that don't even feel good while you're trying not to crush his ego…
If your woman isn't begging you to do her constantly I guarantee you are short on stroke techniques.
Inside both Expand Her Orgasm Tonight and Female Liquid Orgasm there are a series of videos where you see close up a guy doing strokes on a girl while either Dr. Patti or Tallulah respectively narrate what you are seeing.
Our online video programs are the closest you can get to actually lying beside a guy who is doing his girl RIGHT and getting to watch.
We didn't make these programs by happenstance either. These are our deliberate products made because they teach the most fundamental advanced orgasmic techniques in the universe.
If you want to come your woman or you are a woman and want to teach your man how to get you off really, really well, then grab a copy today and get started.
Inside Female Liquid Orgasm there's even a stroke portfolio that shows you how to string together all the strokes to give her an ejaculatory "squirting" session that will bust her wide open sexually.
Here are links to check out both programs:
Expand Her Orgasm Tonight ⇐ The 30 Minute Orgasm Stroke Techniques "EHOT"
Female Liquid Orgasm ⇐ G-Area Strokes That Help Her Squirt "FLO"
"FLO has a funny sexy relaxed style but packed with authoritative information." — Rod Steele, Customer
It's easy to learn a lot of new strokes and women crave the variety of strokes to get themselves over the edge of climax.
Don't take it from me, take it from a man who has a massive stroke portfolio: Maverick Masterson.
This is an audio interview with Maverick Masterson where he talks about his stroke portfolio.


⇐ Listen Now.
This is a free download that you are welcome to share around.
Expand Your Sex!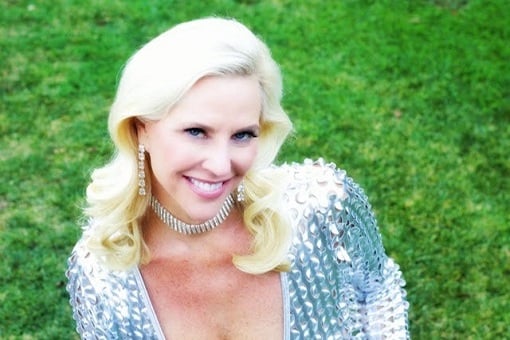 Signup below and download our free eBook to learn more how to give your woman an expanded orgasm.