Orally Sad of Montana wrote that though he orally pleasures his wife, she will not go down on him.
He tried some of the advice in Sloane's Blow Job Secret  ebook but it didn't work. Find out why. Listen as I give him the exact advice to help his wife learn to love fellatio.
There is almost no reason why you cannot teach your lady to love oral sex.
You just need to know what to do. And that's exactly what Sloane created in The Blow Job Secret.
If you want more of your hardness enveloped in her softness, watch my video and check out Sloane's book.
The Blow Job Secret <=== Special Offer For PLM Insider's Club Member's Only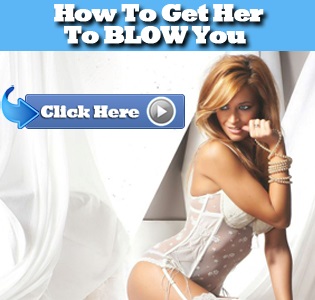 Remember, you're doing this for HER too. Women who haven't yet discovered the pleasures of giving oral love simply need you to guide them to this beautiful experience.
Guide Her Inside.