Hey, Lover,
Just wanted you to know…
I added new posters, notebooks, and towels to my nude store.
SusanGear.com ⇐ Click Here To Check It Out
If you hang one of my posters in your workshop, home gym, garage, or wine cellar and send me a picture, I'll give you a special treat back.
We can figure out what exactly you'll want that will make you as happy as you make me when you send me your poster photo!
If you want non-nude, clothed merchandise, that still counts equally for a special treat too!
Those items are here:
SusanMerch.com ⇐ Click Here For The Non-Nude Goodies
My OnlyFans now has a VIP Perks membership at OnlySusanVIP for $14.99 monthly. You get all the photosets and videos I sell on my free membership for $26 each included! When you set it to a recurring monthly membership, I also send you bonus videos. Just another way you can get more Susan. 
Free Membership OnlySusanFREE
Monthly VIP Perks OnlySusanVIP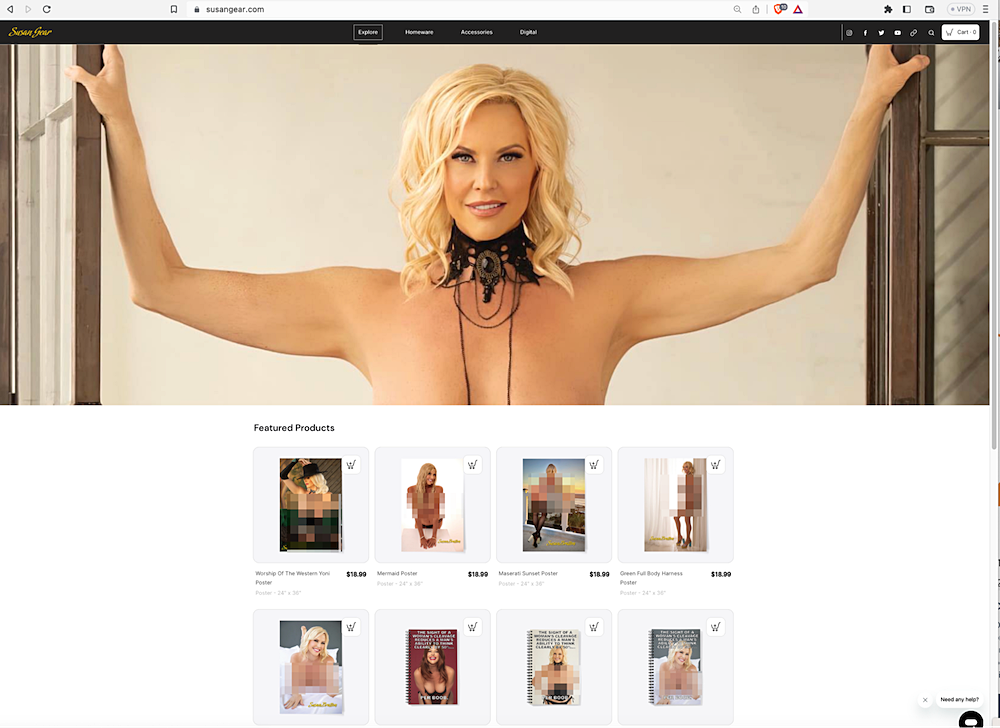 Disclaimer: We frequently partner with companies providing products and services featured on our website in an affiliate relationship. We vet the products in advance to ensure they are trusted resources and recommend you research before purchasing. We welcome your feedback and recommendations. If you buy one of the products we recommend or click on one of the links in this email, we may receive a commission. Thank you for supporting us!
All information from Susan Bratton, Personal Life Media, The20, and our collective brands are personal opinions. The statements made within this email/website have not been evaluated by the Food and Drug Administration. These statements and the products of this company are not intended to diagnose, treat, cure or prevent any disease. Always seek consultation from your doctor.