You've probably heard me rave about various forms of "intimate activation."  Taking a proactive approach to cultivating good feelings both physically and emotionally helps us stave off feelings of loneliness and agitation.
Intimate activation as a concept is all about actively and intentionally stimulating our erogenous and emotional hotspots… The zones that make us feel good, appreciated, loved, and connected.
For example, this can be as simple as including your shoulders, back, top of chest and neck, and hands and arms during touch, because they are as crucial as your mouth and lips and nether parts for feeling emotional and sensual pleasure. The same goes for external stimuli ranging from soft, heart-connected moments to the most exhilarating romantic experiences.
Recently, I came across some intriguing research by Dr. Nan Wise, a neuroscientist who did a study putting women in an fMRI to see what parts of the brain light up during certain intimate locations being pleasured. The more spots touched, the more areas of the brain light up. And since our brain is our biggest sex organ, let's get LIT UP!
In Dr. Wise's latest book, 'Why Good Sex Matters,' she dives into the seven core emotions that can restore your brain-body balance to pleasure:
Seeking
Rage
Fear
Lust
Care
Panic
Play
In today's stressful times, upping the feelings of play, care, lust and seeking are vital to counterbalance rage, fear and panic.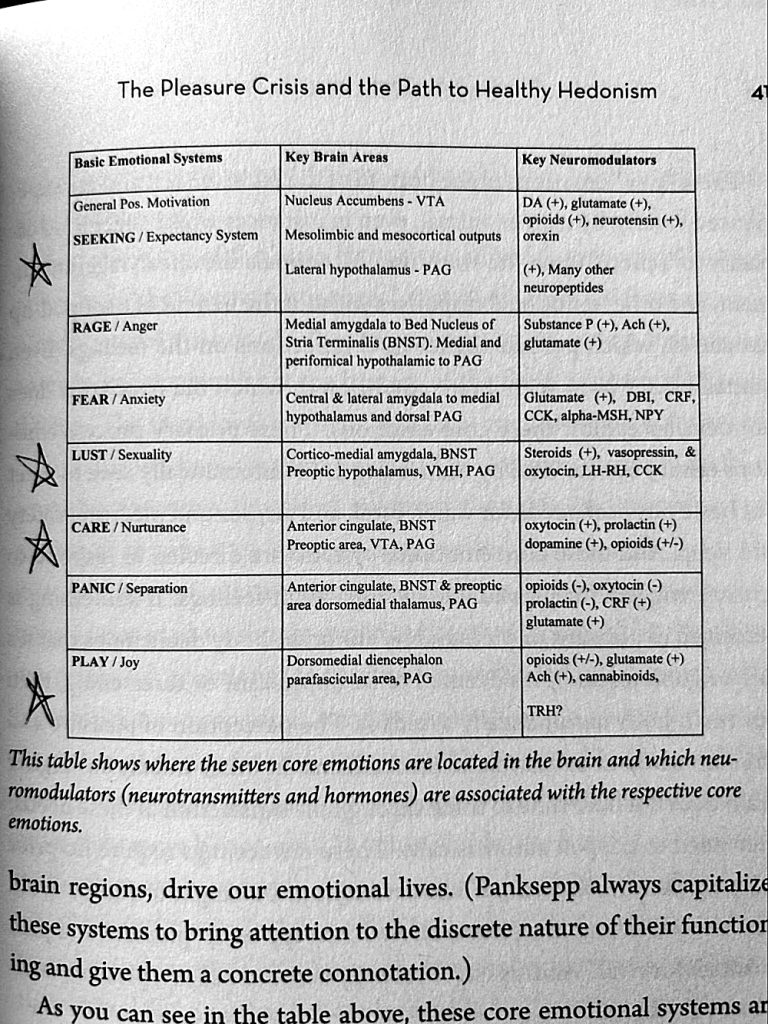 Here's the wonderful part. We can apply Dr. Nan's research to every aspect of our lives besides intimacy.
This is also connected to the "Emotional Cross Training" I talked about last week. 
During great emotional and sensual activity, like having a heartfelt conversation or sharing a warm embrace, our heart rate rises, our sense of discomfort diminishes, and we release 'feel-good' hormones like dopamine and oxytocin.
These moments are so powerful they act like a reboot for our nervous system, easing stress, enhancing mood, fostering a stronger bond with our partners, and even increasing our patience level.
The more "feel-good" emotionally-pleasing experiences we focus on, the better and more fulfilling our lives become.
Plus, pleasurable experiences stimulate healthy blood flow to the brain, which is vital for cognitive function. So, to sharpen your mental acuity, seek out these beautiful moments of emotional connectivity!
So, go ahead and engage in deep, meaningful conversations, enjoy warm hugs, make eye contact, and appreciate the little gestures of love. Even if it feels awkward initially, you'll find your comfort zone, and it'll be so worth it.
If you're feeling low desire or you've lost your lust, try my DESIRE Trio of multivitamin supplements. Start with any of the three and keep going. You'll love the renewed zest for life.
Get Up To 25% OFF On FLOW Here ⇐ Save By Getting A 6-Month Supply (For All Customers Worldwide)
Click Here For The DESIRE Trio ⇐ Daily Supplement For Overall Health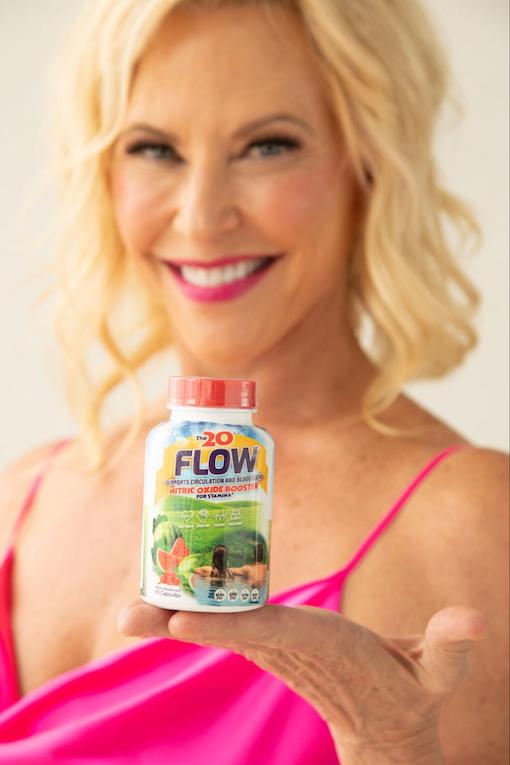 All information from Susan Bratton, Personal Life Media, The20, and our collective brands are personal opinions. The statements made within this email/website have not been evaluated by the Food and Drug Administration. These statements and the products of this company are not intended to diagnose, treat, cure or prevent any disease. Always seek consultation from your doctor.