"I've noticed recently, however, that her pussy is quite wide open when I'm in there."
This is a question I got from one of my OnlyFans fans. OnlyFans is a social media platform with millions of users that gives access to exclusive content created by influencers. You are welcome to join me for free or join my VIP Perks over there for social media posts I cannot put on platforms like Instagram or Facebook due to the sexual nature of my advice.
Fans can DM me questions there about very personal issues. Russell asked me about his girlfriend's vaginal laxity…
"Hey, Susan! I have an open relationship with my girlfriend. We both are pretty free sexually and enjoy it with other people. I've noticed recently, however, that her pussy is quite wide open when I'm in there. I was wondering if you could recommend any exercises for her to get her pussy tighter? Thank you!" — Russell (not his real name)
===============
Hi Russell,
It's a dirty trick of mother nature that women get more open and men shrink with age, so it doubles the problem! Luckily you can both reverse genital atrophy with self-care and treatments.
But here's the thing. It's probably less about her vaginal laxity and more about her body needing more foreplay to get fully aroused before you enter her.

Women take 20-30 minutes of focused attention to get the same erection you can achieve within a few minutes. We have different arousal times, and you must focus on helping her catch up to you.
Chances are high that you're penetrating her too early, especially if you are her "regular" guy and, therefore, a less exciting lover to her.
In poly relationships, the variety and novelty often come from the other partners, where you are providing her security. Security just doesn't make a pussy as excited, so you need to bring more romance, more adoration, more sensual talk, and more new sexy ideas to your lovemaking with her.
Here's what I suggest for both of you.
Unlock Additional Members Only Content
Please login or register for a Free Membership to view this content.
If you've experienced a loss of sensation, it may be worth discussing with your healthcare provider if treatments like GAINSWave and devices like the Whopper pump could benefit you.
Have you noticed you're masturbating harder or watching more hardcore porn over the years? This is a sign that the atrophy is accelerating nerve loss and that the dopamine dumps from porn also numbs you. It could be that your woman is the same size she's always been… since the vagina is a muscle that can accommodate any sized penis without "stretching out." It could just be your habits, making her feel more vacuous.
You can also wear the FirmTech performance ring mentioned earlier during intercourse to trap even more blood in your penis to make it bigger and feel more sensation during penetration.
There are many ideas here. You can do all or choose a few. They stack nicely together, so the more you incorporate over time, the more pleasure you'll feel. Before starting any procedure or new health supplements, speak with your doctor.
Let me know what you decide to do and how it goes.
Just be VERY careful not to make your woman feel like she has anything wrong with her…. As it's likely just that you're rushing intercourse before she's fully turned on.
It's important to note that individual results may vary, and it's always recommended to consult a healthcare provider before starting any new treatment.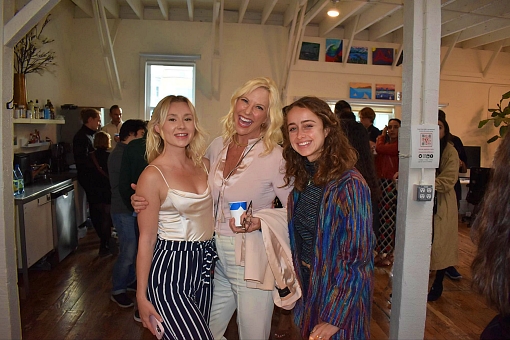 Disclaimer: We frequently partner with companies providing products and services featured on our website in an affiliate relationship. We vet the products in advance to ensure they are trusted resources and recommend you research before purchasing. We welcome your feedback and recommendations. If you buy one of the products we recommend or click on one of the links in this email, we may receive a commission. Thank you for supporting us!