Hey, Love Bug!
I hope you are doing FANTASTIC today. I'm about to go on a bike ride with Sir Tim up here on Mount Tamalpais. But before I go, I wanted you to know about a fantasy I'm making come true.
I have this fantasy that I will start getting photos from my fans that show one of my new Susan Bratton posters hanging up in their workshop, garage, or home gym. Or laying out in the sunshine on one of my new printed towels… Or working out in the gym with a Susan sports towel… Grrrrr, baby! Or sitting at your desk jotting brilliant ideas in a Susan Notebook.
Making fantasies a reality is just what I do! And the only way you could have a poster, towel, or notebook is for me to make them so you can have one.
Announcing Susan Gear!
This is my new partnership with the Amaze company. You can see my "safe" and my "sexy" stores here: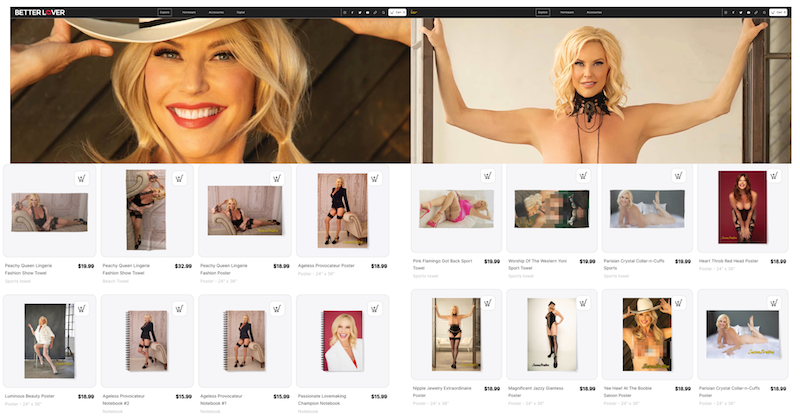 My favorite photo I've ever taken is called Worship of the Western Yoni. I made towels and posters of that one. It just speaks to my essential self.
Each item has a story, including Parisian Crystal Collar-And-Cuffs, Peachy Queen, and Ageless Provocateur.
It took me until I was in my 60s to fully live into how much I love to make beautiful images that inspire you to unleash your sexiness… show your beauty in your way… and worship your lover for the beauty you see in them.
SUSAN GEAR FOR YOU
Send me an email with a photo of your Susan Gear, and I'll ensure you get a custom-selected special gift from me.