Testosterone is the hormone that makes guys strong, confident, with a deeper voice, and lean muscle as well as a firmer erection and more sexual desire. Testosterone also has some excellent benefits for women, such as having a better sense of well-being, healthy energy, and stamina. It's also vital for women's libido, sexual function, and muscle vs fat ratio.
In today's video, I'm dialoguing with my good friend, biohacker, and author, Ben Greenfield, about testosterone and andropause.
Andropause is to men what menopause is to women.
Starting in their 30s, guys start losing a good amount of testosterone. This impacts their motivation, energy, muscle density, erection rigidity, and sex drive.
Ben gives us some of his best advice for natural hormone replacement so men can properly stave off testosterone loss for good.
Click Here To Watch My Video ⇐ Natural Testosterone And Andropause
BOOST TESTOSTERONE
Ben and I go over some easy exercises, vitamins and minerals, and additional supplements that help give you healthy testosterone levels.
These also include ways to spur your body to produce its testosterone so you won't have to worry about exogenous testosterone replacement.
Ben also talks about red light therapy, Pulse Electromagnetic Field (PEMF) therapy, acoustic soundwave therapy, and more.
Click Here To Watch My Video ⇐ Natural Testosterone And Andropause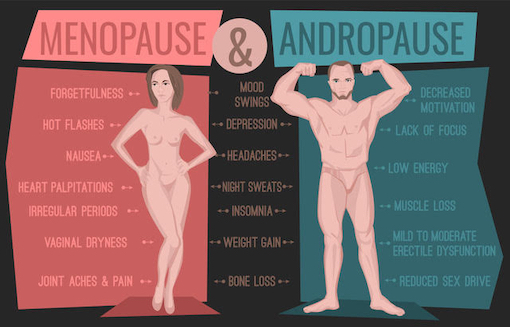 You can also get a transcript of this video in PDF form by clicking here.
And here is a BRAND NEW episode with me on Ben Greenfield's massive podcast geeking out with Ben on sex.