(But is too reserved to tell you.)
People are shy. Especially when it comes to bedroom adventures. Our society doesn't give us the tools, language, confidence, or experience to share our deepest fantasies with our lovers. We often end up taking what we can get while pining for specific experiences that linger as unmet desires.
My fans write, "How can I get my woman to give me oral pleasure?" "How can I get my husband to seduce me?" "My boyfriend never goes down on me." "I wish my wife would be more spontaneous." "I buy her lingerie and she never wears it." "He doesn't last very long or he never quite gets there and it wears me out." "I am so bored with my partner. How can we spice up our sex life?"
You can have so much more excitement together if special sexual requests are easy between you and your partner. And I'll go one step better. I maintain that if you create a sexual bucket list together, the variety and novelty of trying new things keep your sex life exponentially more satisfying.
"Couples that play together, stay together. Especially in the bedroom."
What I've found as an intimacy expert helping millions of people for nearly twenty years is that what limits us from having incredible sex together falls into three buckets:
Sexual health roadblocks
Fear and lack of experience
Needing good ideas
Sexual Health Roadblocks Can Now Be Solved
Thank goodness for sexual regenerative treatments like
Unlock Additional Members Only Content
Please login or register for a Free Membership to view this content.
, and our
FLOW nitric oxide booster
. Now couples can reverse the clock on aging genitals to be intimate again. There's no reason to let sexual health hold you back from passionate experiences. Erectile dysfunction, delayed ejaculation, sensation loss, atrophy from aging and health issues, difficulty climaxing, and loss of orgasmic intensity can all be reversed with GAINSWave treatments combined with FLOW and a Whopper pump. For women, loss of lubrication, incontinence, painful intercourse, difficulty climaxing, loss of orgasmic intensity, atrophy, and laxity can be reversed with FemiWave, the VFit Gold, and FLOW.
Overcoming Fear and Lack of Experience Starts With Baby Steps
Look, none of us got a decent sex education. It wasn't our parents' job to teach us about sex either. Our sexuality is part of our personal growth. By reading this article you are a person who stands for your sexuality. You are curious and open… willing to learn. And that is what people who have a good sex life do. They learn. They try. They experiment. They improve.
When someone is afraid, we can help make them comfortable trying new things. We can establish trust… Overcome limiting beliefs… Encourage them… And explain to them in detail how to do something. Just taking the time to address a partner's past traumas or fears often helps them move beyond what is holding them back. Baby steps turn into giant leaps forward in pleasure and connection.
You can be the partner that awakens your lover to their sexual potential.
You Need Good Ideas For Sexy Time.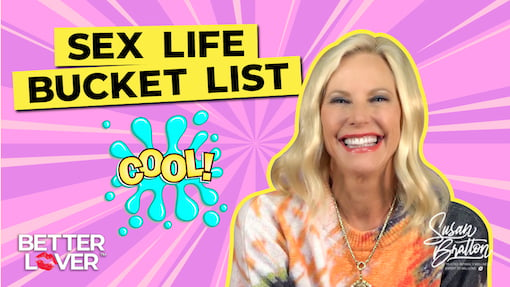 I create passionate lovemaking techniques and bedroom communication skills. What I've found is that couples need good ideas to stimulate their sexytime adventures. And since every person is on a unique sexual trajectory, what appeals to them is different than the next person. What piques your interest isn't necessarily what your partner might be fantasizing about.
There are categories of sexy things you can discover together or even experience in solo pleasuring:
Expanding your orgasmic capacity by having new kinds of orgasms. The human body is capable of have over 20 different kinds of orgasms. There are locations to touch. There are orgasmic techniques. And there are tools and objects that create orgasmic pleasure.
You can try role play and fantasy.
You can learn how to talk dirty, worship your partner verbally or even practice moaning and aural feedback.
There's lingerie, photoshoots, video, erotic dancing, and other visual forms of sexy play.
You can try new sex toys from the massively burgeoning category of sex tech.
You can practice new skills from Expanded Orgasm dates to Erotic Hypnosis.
There are new sex positions, sex in new locations, exhibitionism, and voyeurism.
You might want to become a multi-orgasmic man or try Tantric sex.
There's water play, rope play, sensation play…
Your sexuality is a vast landscape of pleasure potential.
But fresh hot sex not going to happen unless you intentionally cultivate new skills and experiences. What's fun is that your list of sexy ideas you'd like to experience may be radically different than your partner's sexual bucket list. That's good news! Because most couples find that their partner comes up with ideas that they'd be willing to do but might not have thought of. Two heads are better than one.
Here is a simple strategy to find out what your partner wants to do behind closed doors and what appeals to you. Grab my Sex Life Bucket List assessment. It's a downloadable PDF with 48 different sexy time ideas. You go through it and mark each item either A: I definitely want to experience this, B: I wouldn't put it on my bucket list but if my partner wanted to do it, I'm willing, or C: It's not for me right now.
I always recommend you think about things that you're not interested in as, "not for me right now," because your desires change as you mature. What seemed weird last year is now the stuff of your fantasies. Never say never.
Take all your A's and rank order them. Have your partner do the same. Now share your Sex Life Bucket List with your partner and make a single list that both of you agree on which sounds like fun.
When you have 5-10 mutually agreed upon sexy time ideas, you can schedule date nights to learn how to do a new technique, try a new position or experiment with a toy… Whatever is on your list will be a good idea for a sexy time that you can practice. This is how you get on an upward pleasure spiral where your sex life just keeps getting better with time… Instead of spiraling down the toilet like most of the cranky couples you see.
Keeping your physical intimacy exciting imbues your entire life with vitality. It keeps your relationship strong. And it floods your body with good hormones, neurotransmitters, and blood flow. Your sexuality can be ageless with GAINSWave, FemiWave, and your Sexual Bucket List.
To get the free downloadable assessment, go to SexLifeBucketList.com.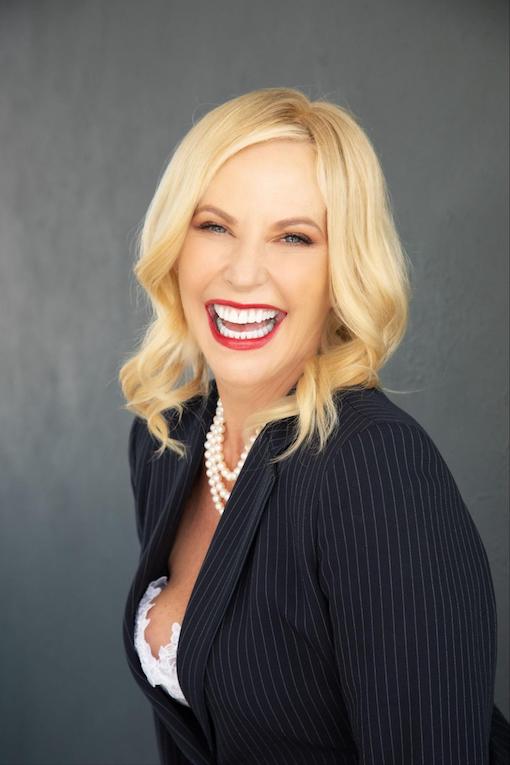 — Susan Bratton, "Intimacy Expert To Millions," is a champion and advocate for all who desire passionate lovemaking. She helps partners transform having sex into making love. As a spokesperson for GAINSWave and FemiWave, Susan helps spread the word about these sexual regenerative treatments. She knows that ageless sexuality is possible for everyone. An author of more than 35 books and programs on heart-connected lovemaking, Susan has been featured on all the news and talk show networks, major media outlets, hundreds of podcasts and radio shows, and keynotes from the stage at health conferences. You can get your own copy of the Sex Life Bucket List, along with her guided video through the assessment at SexLifeBucketList.com